A Photoshop action is a command that includes a collection of tasks that are executed in a batch. Its effects are applied to the project you have open in the application. The purpose of this function is to automate certain recurring processes, required by the user time after time. Knowing how Photoshop actions work can save you a lot of time, speeding up your work and letting you be more productive.
Actions can be very simple or complex. In reality, it will depend on the number of tasks included in them. Photoshop incorporates some predefined actions that you may find interesting. They will also help you to better understand this concept. To see them, all you have to do is click on Window and then click on Actions. You can also quickly show and close actions with the Alt + F9 combination.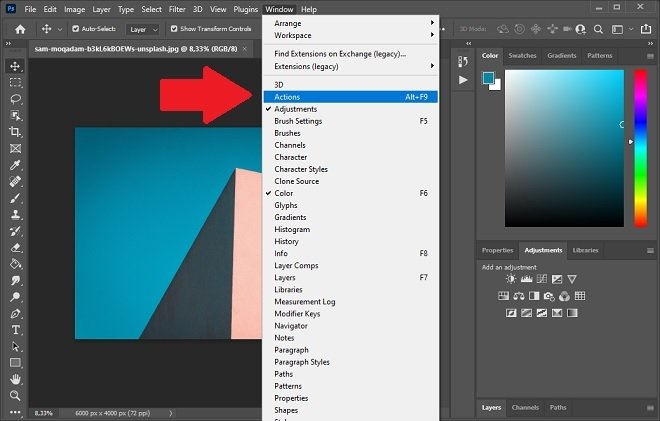 Enable Photoshop actions
In the pop-up window that will appear on the screen, you will see all the actions that are installed in Photoshop. For example, Save as Photoshop PDF is a quick action that saves the current project to PDF. You will also find Sepie Toning, which gives a sepia tone to your photo. All actions are executed from the Actions window by selecting them and clicking Play.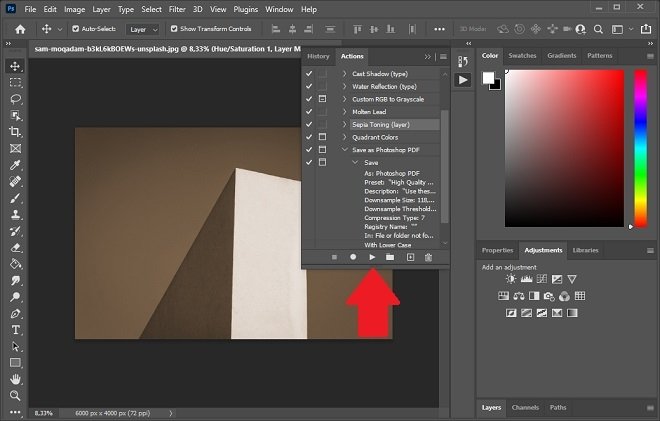 Start an action
To create a new action, click on the Rec button.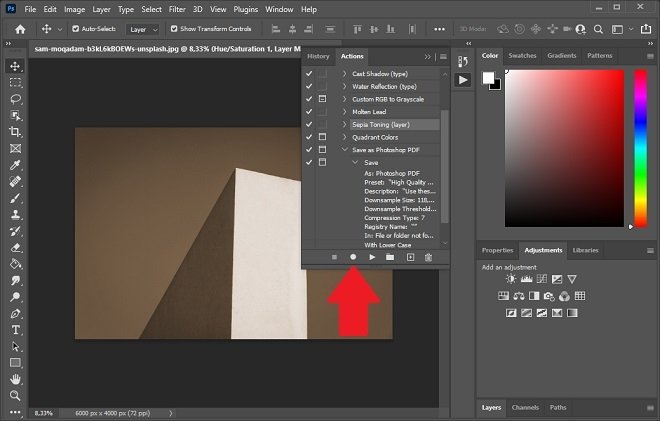 Record a new action
Then, perform all the necessary tasks and finish the recording. Photoshop will remember what your movements have been within its application, store them in the form of commands within actions, and let you repeat the process simply by using the Play button.
You can use any Photoshop tool or menu to create your custom actions. You can also download actions created by other users from some specialized sites.