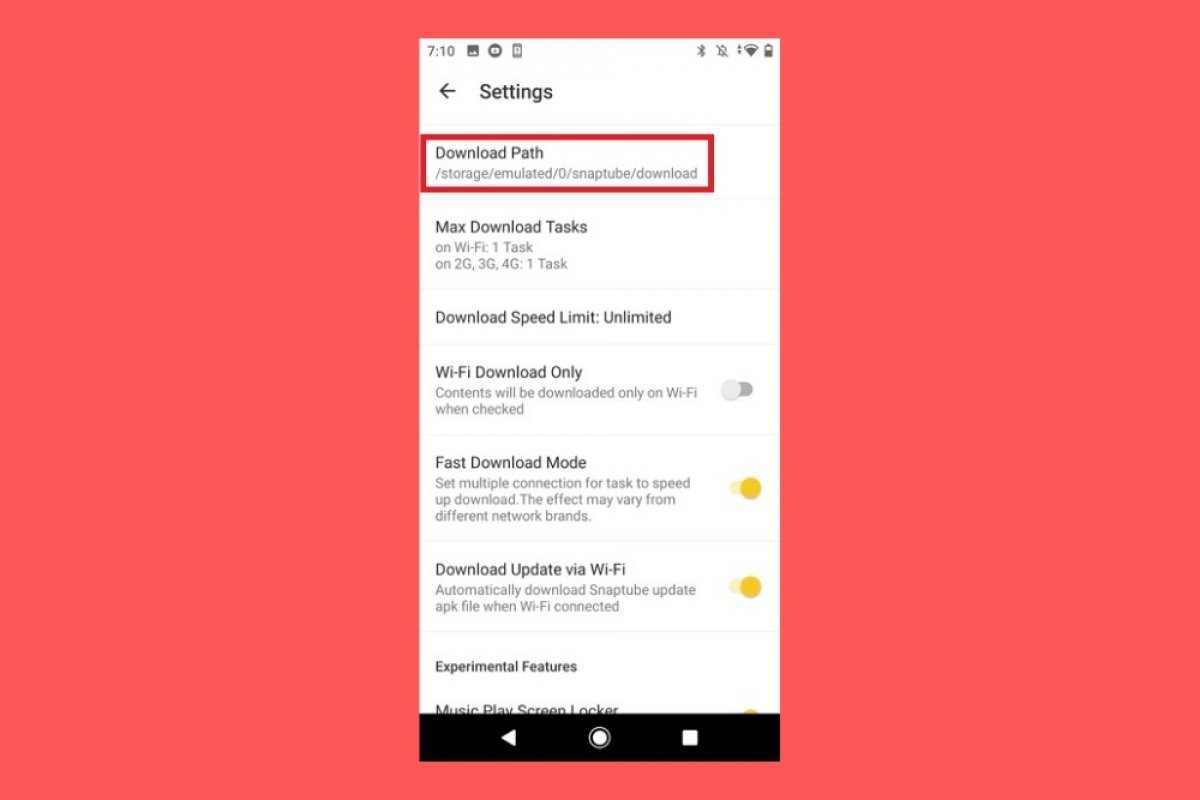 If you download multimedia files regularly, and especially if you do it in high definition, the storage space of your device will quickly run out. Today, most phones can expand their maximum capacity through the use of memory cards. In fact, this may be the perfect solution for you if you intend to save a large number of videos or music on your device.
SnapTube lets you locate your download folder on the SD card and store all files there automatically. Modifying this behavior is very simple and you can do it in the following way. First, open SnapTube and go to the Me section.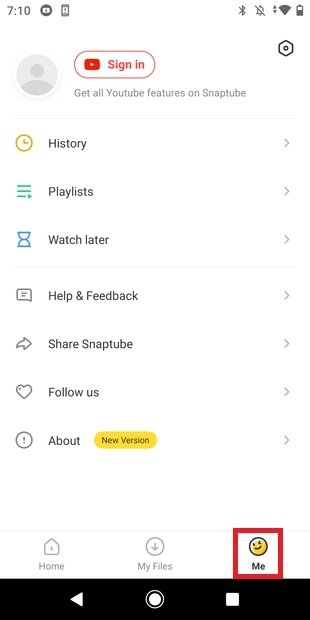 Personal section in SnapTube
Then, to access the settings, tap on the icon you will see in the upper right corner.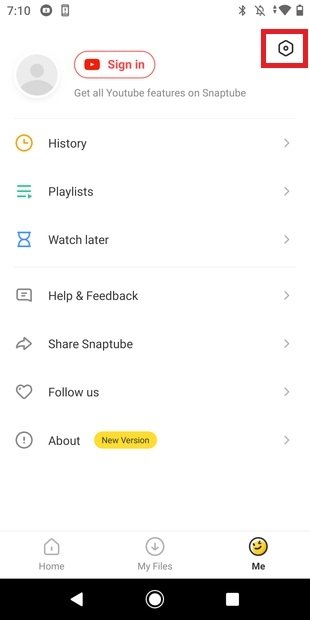 Access the settings
Slide the screen down and locate the Download Path option. Tap on it to change the destination of the download folder.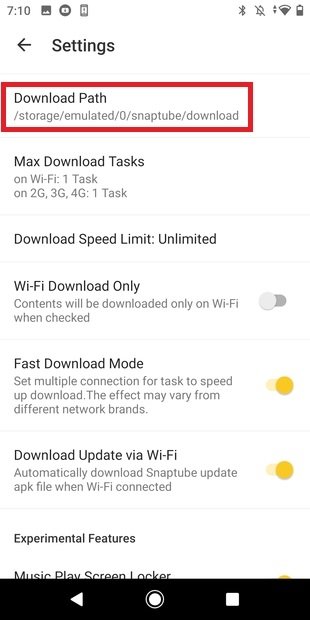 Change the download destination
In the file explorer, tap on Storage.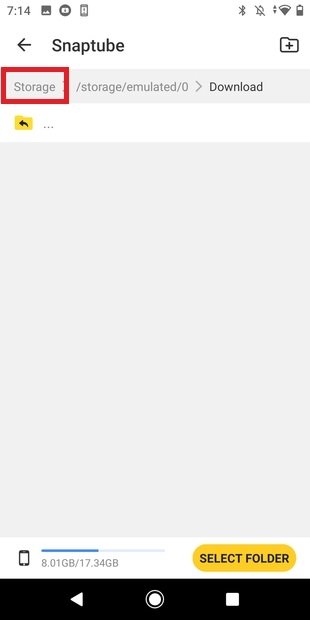 View the list of storage options available
Next, you will see a list of all the storage options available on your device. Usually, two will appear the internal storage and the SD card. Tap on the latter and navigate to the folder where you want the SnapTube downloads to be saved. Once there, press Select folder.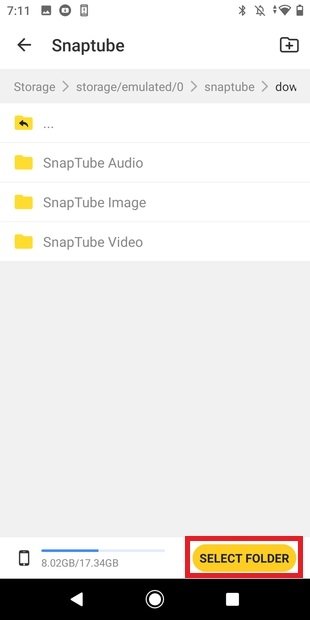 Select the download folder
In the pop-up dialog, use the Select button to confirm.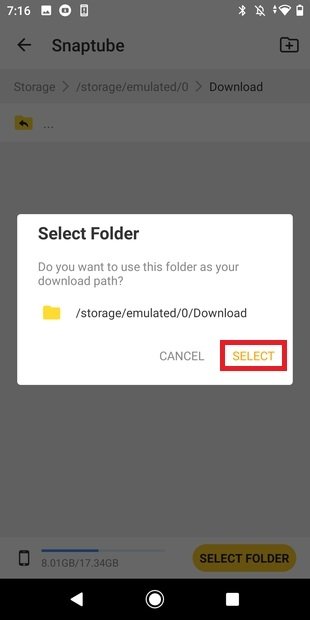 Confirm the destination change
From then on, all the downloaded files will be stored on the SD card and more precisely, in the folder you specified. This way, you avoid exhausting the internal storage of your device and can reserve it for other functions, such as application installation. Before purchasing an SD card, check that your device is compatible and verify the maximum capacity it supports.