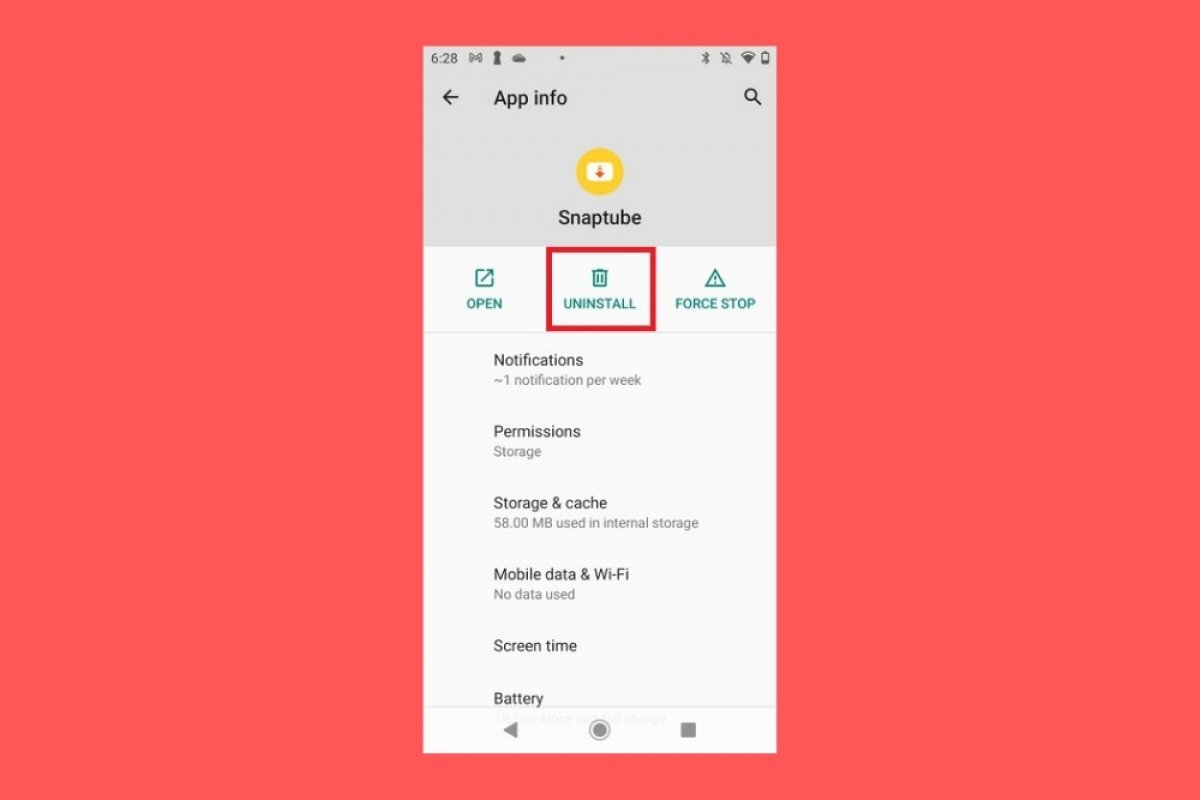 Tools such as SnapTube are often used for very specific cases. For example, maybe you wanted to back up some of the videos or photos you have uploaded to Instagram or save a specific YouTube video. In any case, if you no longer need SnapTube, you can uninstall its application without complications. In fact, this process is the same as uninstalling any other application.
First, locate SnapTube in the application box or on your home screen. Make a long tap on its icon and open App info.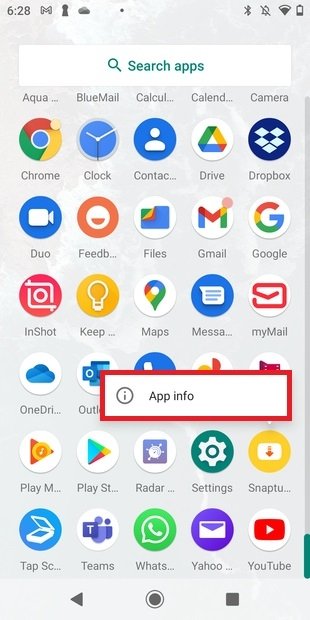 Open the app's info
Once you are in the application tab, tap on Uninstall to start the process.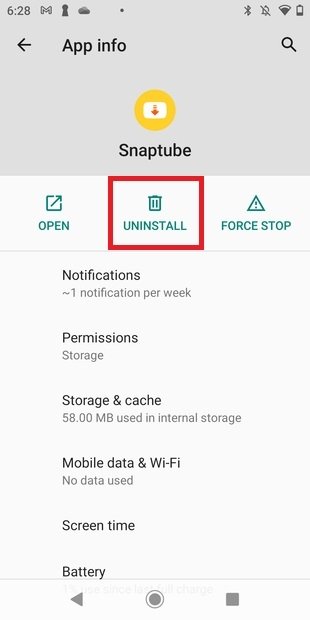 Uninstall button in Android
To confirm, tap on the Ok button.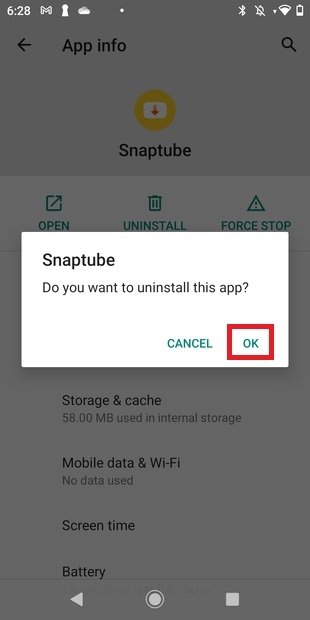 Uninstall the application
Once the uninstall is complete, SnapTube will have disappeared from your device. However, you should not worry about those files that you have downloaded using this application. All of them will still be stored in the local memory or the cloud, in case you made a backup.
This tool lets you download files easily and quickly from popular video platforms such as YouTube. Also, SnapTube has some interesting features, such as the ability to download MP3 videos or files hosted on Facebook or Instagram.
Before using SnapTube, you should check the legal limitations imposed in your country on the downloading of multimedia content. To do this, research the license under which the material you want to save was created, whether it can be shared, and under what conditions. On many occasions, you can download music or videos free of rights, but when using or publishing them, you must mention its author.