Telegram, by default, shares with your contacts certain relevant information about you. One of the most sensitive is your status, i.e. whether you are online or when was the last time you checked your chats. This is bad news for you, especially if you are one of those who like to protect your privacy. Fortunately, thanks to this trick, you will be able to activate the invisible mode in Telegram. Follow the steps below to do it easily.
First, open the app's settings by clicking Settings in Telegram's side menu.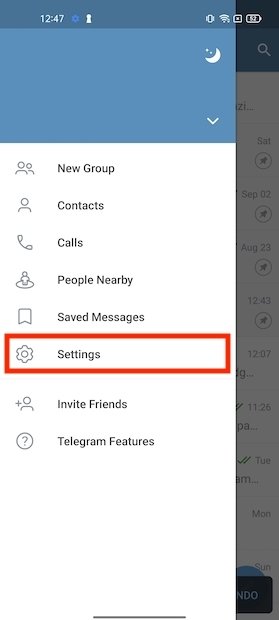 Open the settings
Enter the Privacy and Security section that you will see in the list of preferences.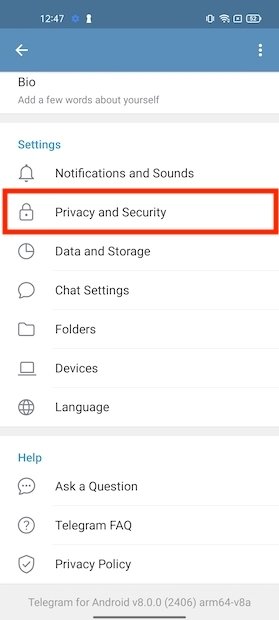 Privacy options
Look at the entry Last Seen & Online. Access it to modify your status display settings.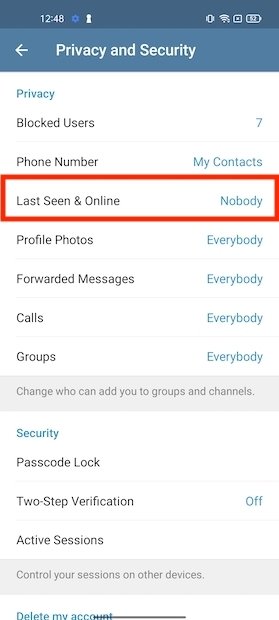 Online status
If you do not want anyone to know when you last logged in or if you are online, activate the Nobody option. If you want to hide it from everyone except your contacts, select My Contacts. Also, add exceptions to the chosen rule using the Add exceptions option.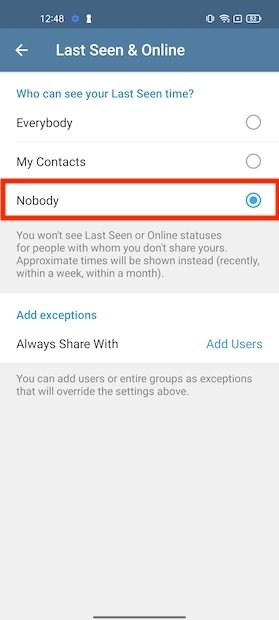 Nobody can view your Telegram status
From that moment on, no one will be able to know what your status is on Telegram. So to speak, you will use the application in an invisible mode. However, it should be noted that this setting also prevents you from seeing the status of other contacts. Therefore, you will not be able to know if a person is online or exactly when they last logged on. If you do not want this to happen for specific users, you can add them as an exception. In this way, both sharing the same information with each other.