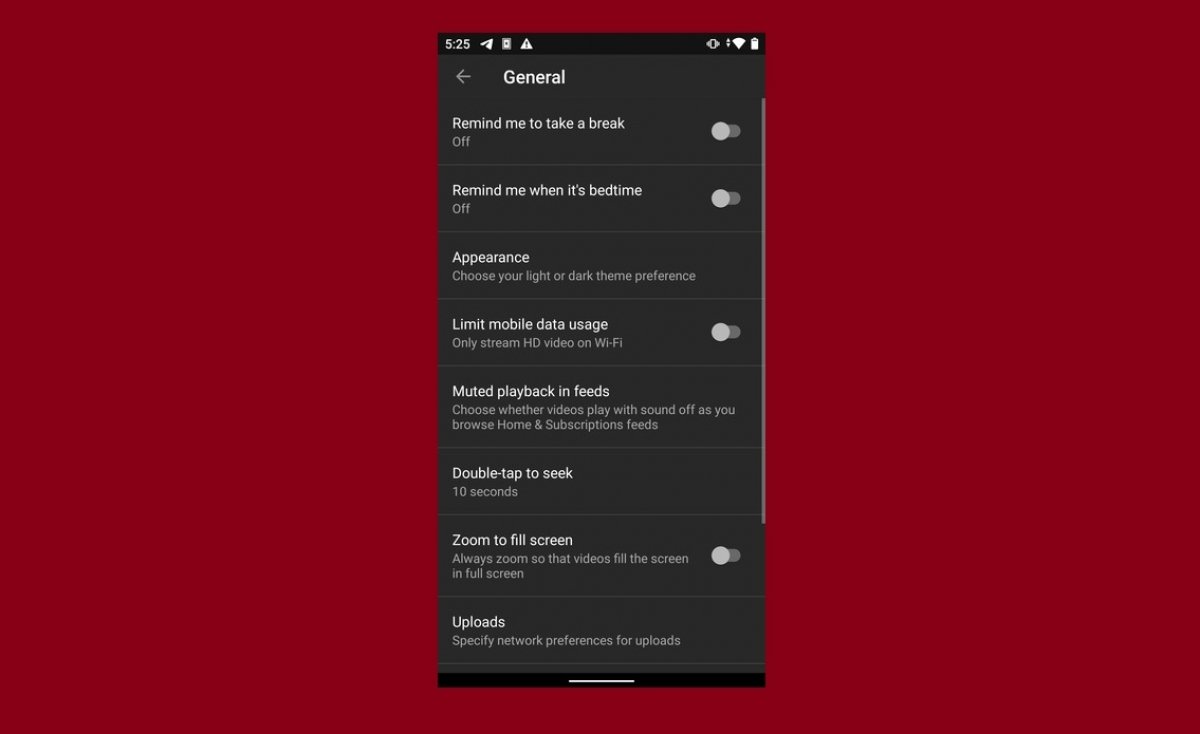 If you were wondering how to turn on the much awaited Dark Mode on YouTube for Android, we're sorry to say that this function is still not officially available so you're not going to be able to do so yet. Unless you've rooted your smartphone. In that case, if you've got super user permissions, you can follow these steps to enable this mode:
Step 1: in the first place, you have to download and install the Preferences Manager app.
Step 2: on the list that is shown once we open the app we can see all the applications installed on our device. We have to search for YouTube.
Step 3: now it's time to open the youtube.xml file.
Step 4: we have to search for dark and change its attribute from false to true.
Step 5: after doing so, we have to save the changes and force the shutdown of YouTube from the applications manager in our device's settings menu. When we open YouTube again, the app will appear with the interface in dark mode.
We still don't know when this function is going to be available in the standard version of the application because despite the fact that Google announced that it would be implemented soon, for the time being it's only available in the version of YouTube for iPhone.
In any case, we have to bear in mind that the option available by rooting our phone isn't as great as we could expect as it can be somewhat troublesome with complications to read the texts the appear below certain sections. In other words, this function is still quite buggy on Android. So, who knows, this feature may not ever appear officially.