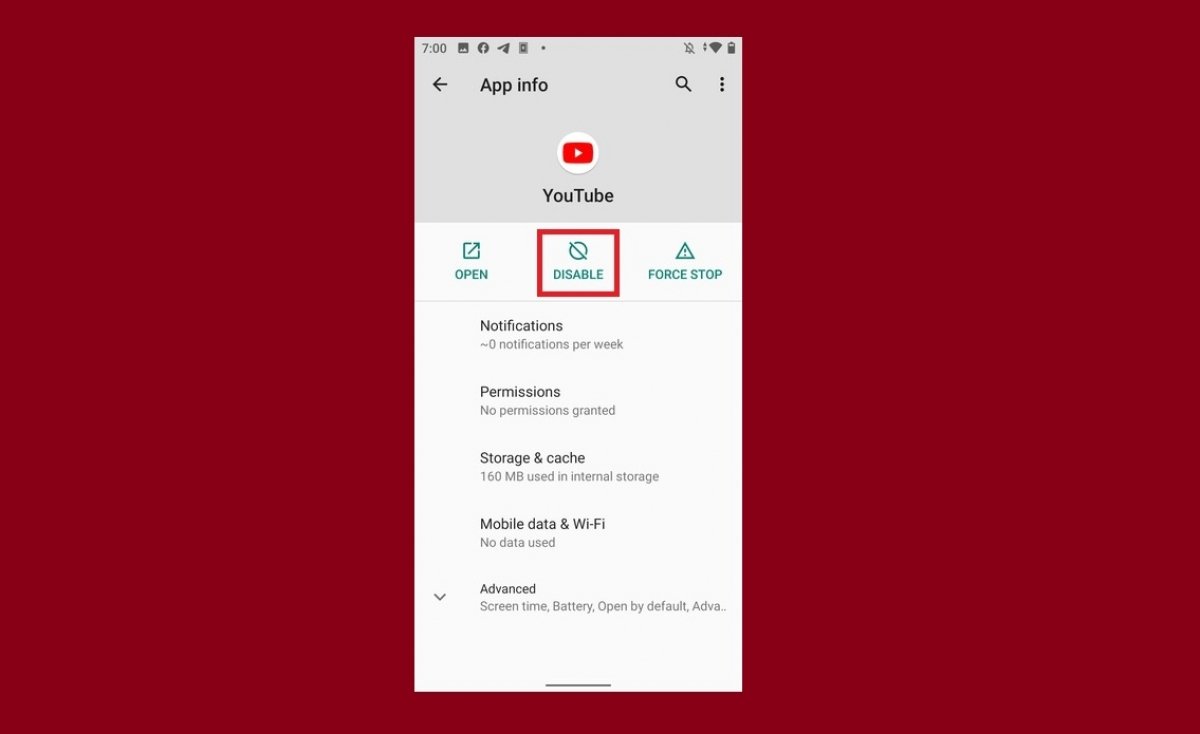 To be able to uninstall YouTube from Android we need to have super user permissions or, in other words, root our device. There are certain devices that are rooted by default (although there aren't too many) but you'll probably have to figure out all by yourself how to root it following the usual procedures. That's when you'll be able to get rid of this application and all the rest of Google apps such as Chrome, Hangouts or Drive. The rest of bloatware that isn't developed by Google can usually be uninstalled depending on its developer and the device we use (it's also hard to remove Samsung's own apps from their devices).
However, you can disable the app following this simple procedure. It's not the same but it helps:
Step 1: open the settings menu of your device and go to the applications manager.
Step 2: on the list, search for YouTube and access it to view the different data about the application.
Step 3: in this menu you'll find a Disable option. Press it to prevent it from working and running in the background.
In July 2018, the European Union fined Google with billions of dollars due to its monopoly practices of forcing Android smartphone manufacturers to bundle their devices with Google's own apps.
In any case, unless you download an alternative YouTube video client of the likes of YouTube Vanced, using the official YouTube Android app is always the best option for any mobile device. Much better than having to resort to the web version on our browser.