YouTube is a video platform with millions and millions of videos. Of course, there are also videos aimed at adults that are blocked by the restricted mode.
This prevents minors from accessing certain sensitive content. But, as they say, for every law there is a loophole. And there is a very simple way to remove the age restriction on YouTube videos.
Obviously, minors must wait until they reach the legal age of majority to access this content to comply with the terms of use of the platform. But let us assume that there is an error in our account and, even if we are of legal age, we have problems watching videos for adult audiences. This is how we can solve it.
How to bypass the age restriction on YouTube for smartphones
There are two ways to disable the age restriction feature on YouTube. If we are using a smartphone or tablet, the simplest is the first one. However, the web browser can also help us.
How to watch adult videos on YouTube from your smartphone
Watching YouTube videos for adults can be tricky if the date of birth on our Google account classifies us as minors. To deactivate the age restriction in the app on a smartphone, follow these steps:
Open the Google Chrome app on your smartphone.
Tap the three dots icon and choose the Settings option.
Tap on the icon of your account.
Select the Manage your Google Account option.
Go to the Personal Information tab.
Scroll down to the Date of birth section.
Change the year of birth and enter a date that would make us be over 18 years old (for example, in 2022 we would have to enter 2003 or 2004, depending on the month indicated).
Tap on Save.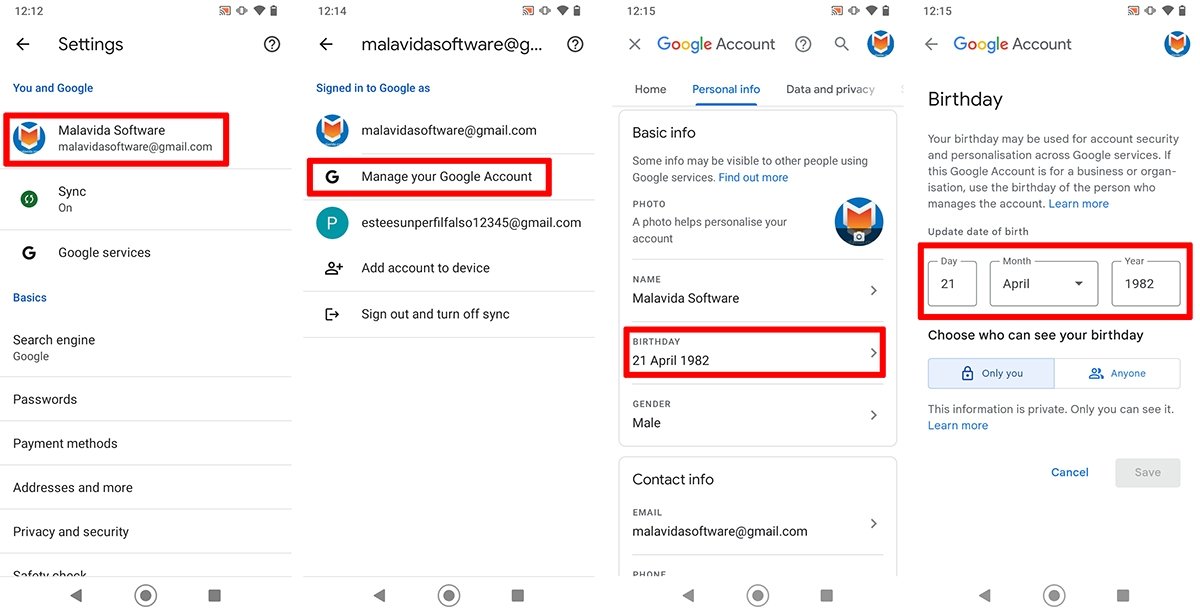 Steps to change your date of birth in a Google account
Once we make this change, the YouTube account linked to our Google profile will detect that we are of legal age. In other words, the age restriction message should no longer appear.
How to disable age restriction on YouTube from the web browser
If we do not want to modify our Google account data, we also have the option of resorting to the web browser. To do this, we need the URL of the video to slightly modify it by typing the letters "nsfw" (the acronym for "not safe for work") just before "youtube".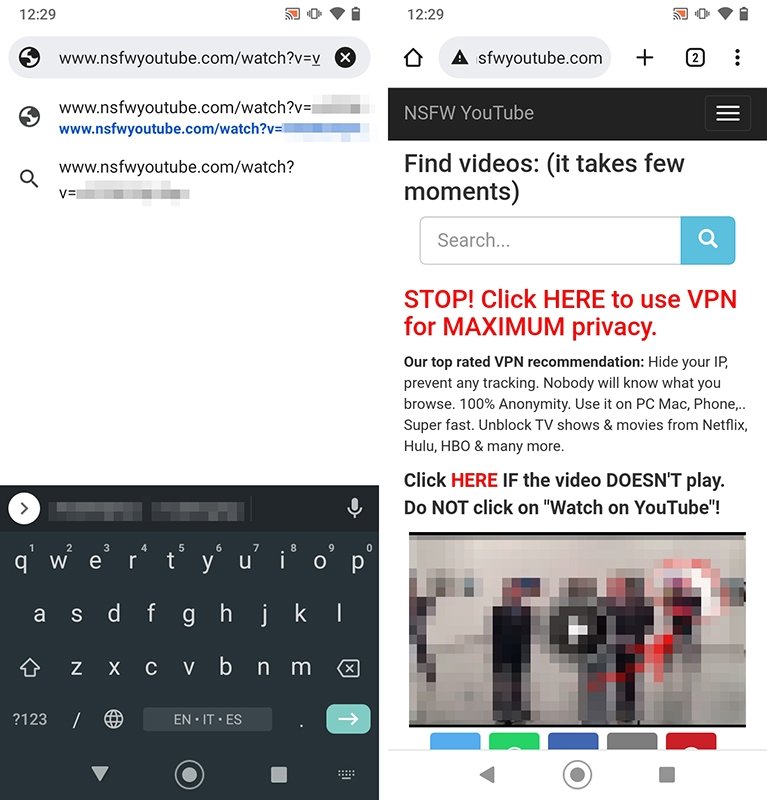 YouTube's age restriction can be skipped by changing the video's URL
The new URL should look like this: "www.nsfwyoutube.com/watch...". The main benefit is that, using this option, the video will open on a different tab outside of YouTube.