To be able to install YOWhatsApp, you have to go to WhatsApp oryour usual client and create backup of your conversations from Settings. That's only if you want to keep them, of course.
Now you have to download the APK of YOWhatsApp. You can do so from Malavida by clicking on the green Download button at the end of the page. For such purpose, if you have Android 8 or below, you'll previously need to go to the Settings menu and enable the download of apps from Unknown Sources in your Security options.
Once downloaded, open it from the notifications tray by pressing Open or accessing your download folder through whatever file explorer you may use. Just tap on the APK's icon to launch the installation process.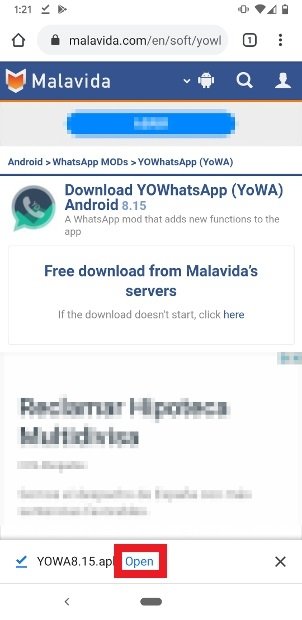 Press Open on the notification
Press Install in the pop-up window.
Press Install
Once the installation has been completed, you can open the app straight away by pressing Open in the corresponding window or you can also search for the app's icon amongst your installed apps and tap the shortcut in question.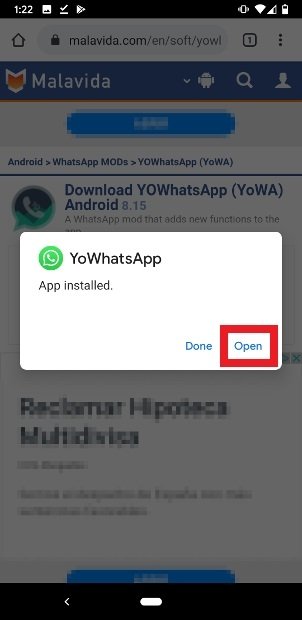 Press Open to open YOWhatsApp that you've just installed
YOWhatsApp will ask you to grant permissions to access photos, multimedia files and other files on your phone. Press Allow.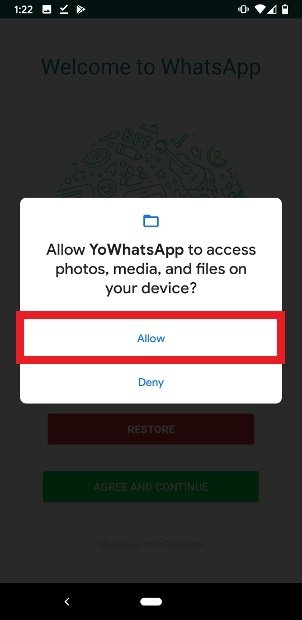 YOWhatsApp requires permissions to access your phone's contents
You'll get to the first YOWhatsApp screen, similar to that of any other client. Press Agree & Continue to accept the terms and conditions of use.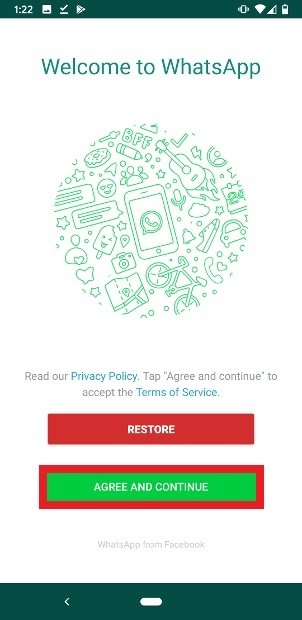 Press Agree & Continue
As usual, you'll have to write your phone number to be able to complete the account verification process. Once done, press Next.
Write your phone number
You'll then be asked to confirm that the phone number you've written is correct. Check it and press OK.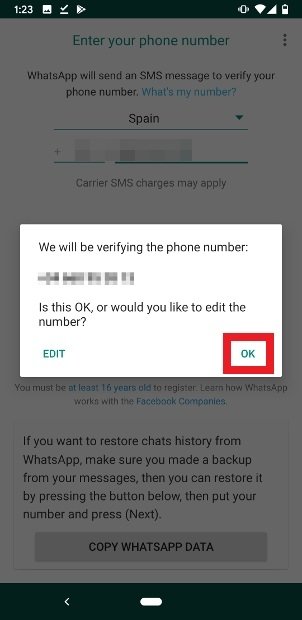 Confirm your phone number
More permissions: on this occasion, YOWhatsApp will require permission to read the content of the SMS messages you receive, so that it can read the verification code you'll receive. If you don't grant this permission, you'll have to enter the code manually during the next step. Press Continue.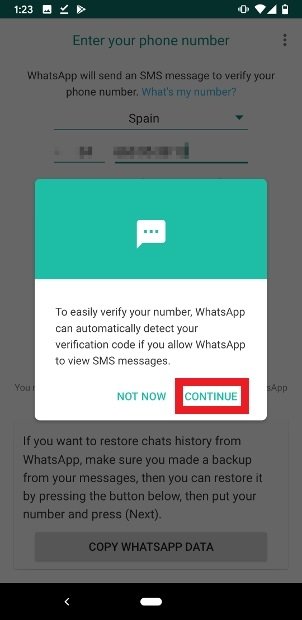 Give YOWhatsApp permissions to read SMS
Here you have to confirm the SMS reading permission mentioned above.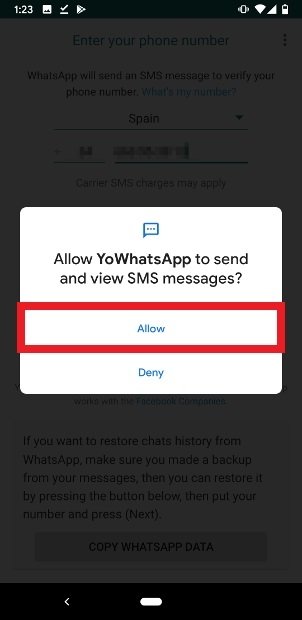 Confirm the permission to read your SMS
Now enter the verification code you've been sent.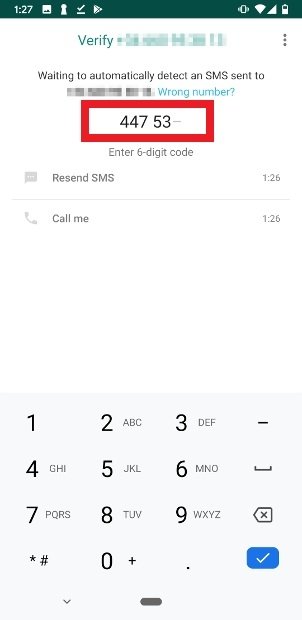 Enter the verification code you've received
During the next steps, YOWhatsApp will warn you that you can import a backup of your messages, requiring permission to access your contacts for such purpose. The truth is that that WhatsApp MODs don't allow us to restore backups from Google Drive, therefore, there's no point of even trying. In fact, one of the last windows will warn you that it isn't possible.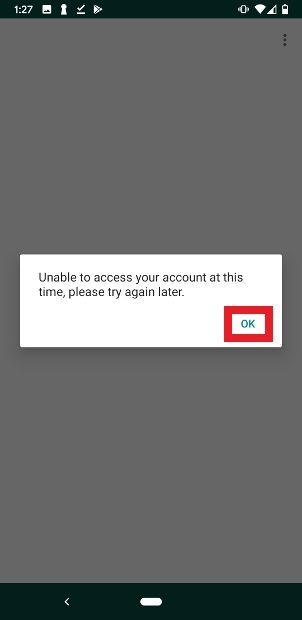 You can't restore backups from Google Drive in YOWhatsApp
Finally, enter your username and a profile pic if you wish. Press Next once you've filled in the information.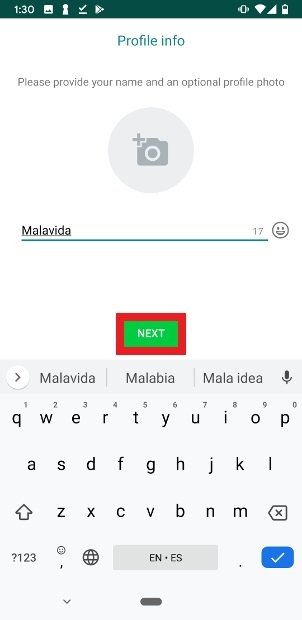 Type in your username for YOWhatsApp
You'll access the client straight away being shown the changelog in the first place and then the MOD's interface so you can start a new conversation.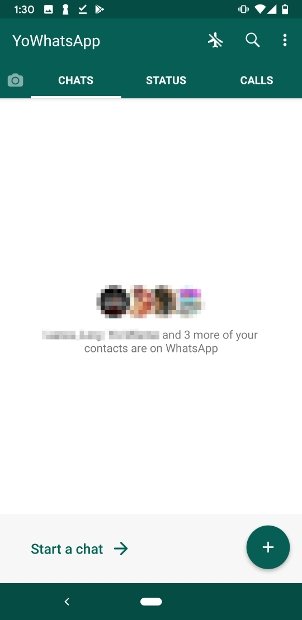 YOWhatsApp installed on an Android phone
YOWhatsApp isn't available on the Google Play Store because it breaches its rules, therefore, the installation process is quite different. Follow or steps and you'll soon have the MOD installed and working perfectly.