To be able to uninstall YOWhatsApp, you simply need to carry out exactly the same process that you would do with any other application installed on your Android smartphone. In the first place, we recommend you to create a backup of your conversations on the instant messaging app. This process will allow you restore them if you later on decide to download and install the official WhatsApp Messenger or any other MOD. You can find this option in the app's settings, being able to store the backup in your phone's internal memory.
Once you've backed up your chats, go to the Settings menu on your Android.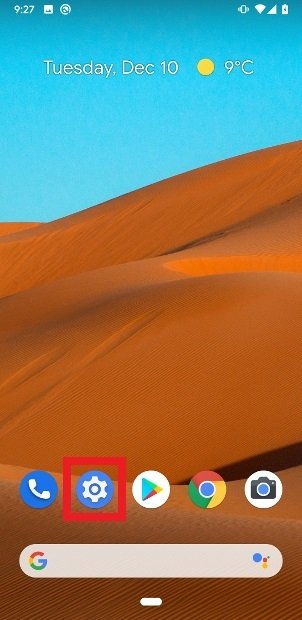 Access your Android's settings
Then access the Apps & notifications section.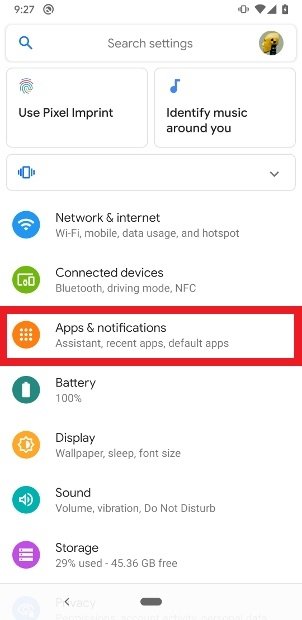 Enter Apps & notifications
You'll see a list with all the applications installed on your smartphone, scroll down to find YOWhatsApp and tap on its name.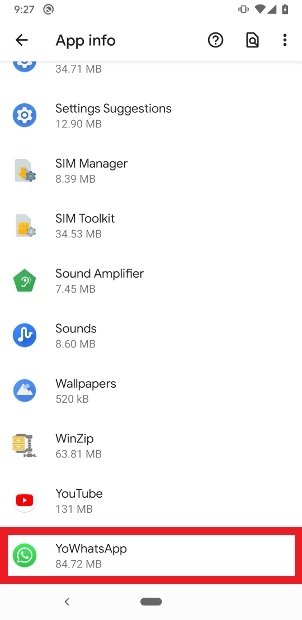 Find YOWhatsApp on the list
Once there, you'll see different options, including an Uninstall button with the icon of a recycling bin that can be used to remove the app: use it.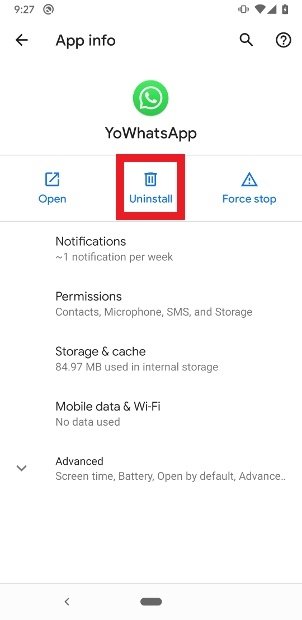 Press Uninstall
Finally, confirm the operation but remember that there's no way to undo this operation.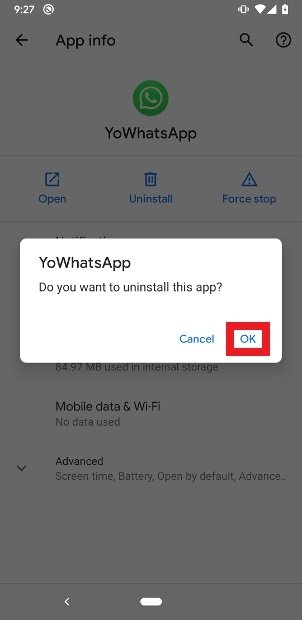 Confirm the uninstallation of the app
There's a second way to get to the screen that offers us the option to uninstall the app. Search for YOWhatsApp's icon amongst the apps installed on your phone and keep it pressed for a few seconds until a menu pops up. When it does so, select App info.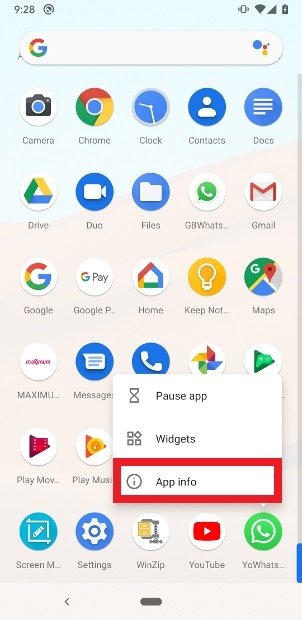 Press App info
Now you only have to repeat the same steps as described before: press Uninstall, confirm the operation with OK and the app will disappear from your phone. However, bear in mind that it will probably leave behind a few waste files in your internal storage which you'll have to delete manually if you want to remove any trace of this MOD.