YOWhatsApp and WhatsApp Plus are two of the best MODs around. The differences between them are minimal and almost unnoticeable and are mainly minor superficial and visual details such as the color of the icon in or apps menu. With regard to the functions available, they both offer us exactly the same. The truth is that almost all WhatsApp MODs are clones with minor differences.
Interface
If we put the interface of both apps up to each other they are hard to distinguish. They both organize all their activities around 3 sections: one for chats, one for stories and a third one for calls. How they work is very similar in all three cases. The only difference is the design of certain icons such as the flight mode or the button that grants us access to the options menu.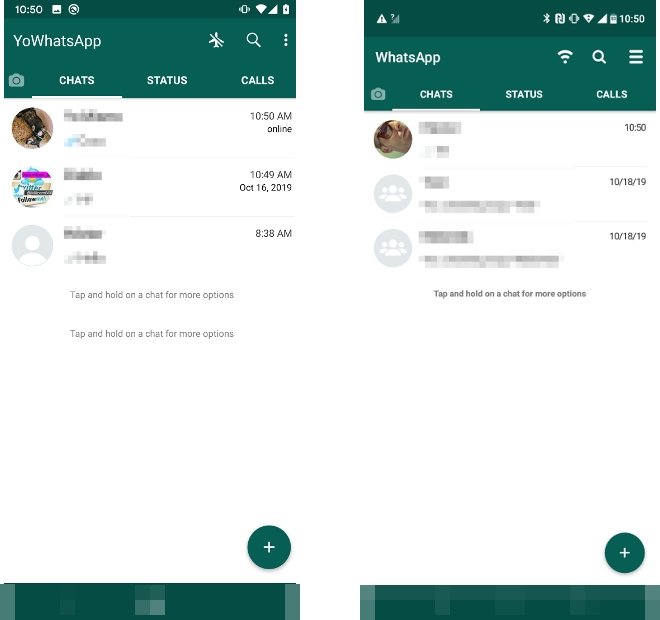 YOWhatsApp and WhatsApp Plus' chat list face to face
The interface of the chat windows is also almost identical. If we don't make specific changes manually, the layout of the elements is the same and even the options available in the menu.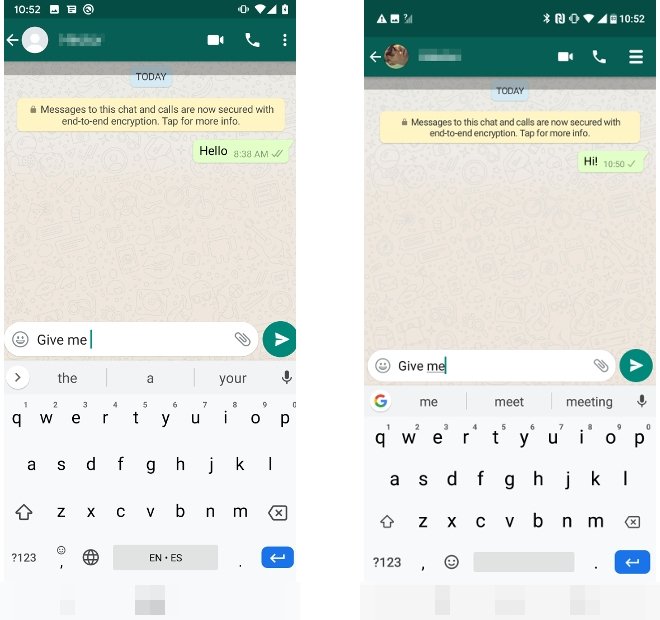 A chat window in both YOWhatsApp and WhatsApp Plus
Themes and Skins
Both MODs use the same repository for themes or skins that we can download to customize the app's aspect. Therefore, they both have just over 4,000 themes in the same repository used by almost all MODs.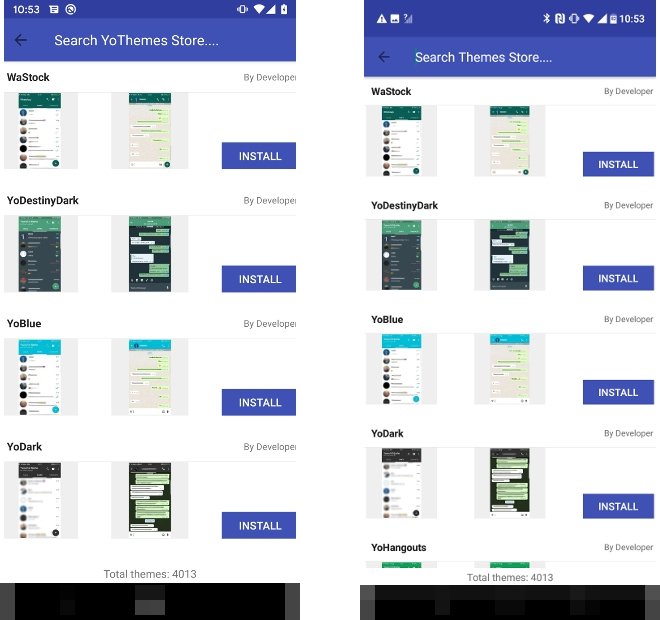 The repository of skins is the same for both apps
Settings
The design of the settings menu is probably where we can see the most changes but it's all down to aesthetic reasons. If you take a close look at the different options, you'll see that they are the same although YOWhatsApp manages to insert a few more adverts hidden in the menus in order to take you to different webs. Apart from that, they have the same security settings, privacy options, possibilities to customize fonts and colors, backup functions, size of files we can send…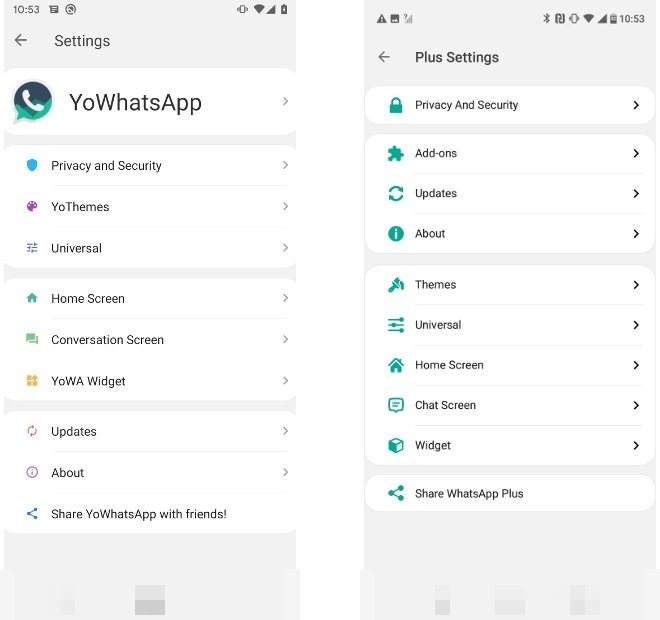 The options menu is where you'll find the most visible changes
If you're not capable of choosing between one options and another, we would go for WhatsApp Plus but simply because it incorporates fewer hidden ads in the settings menu, that's it. Both MODs are almost twin brothers and can be used to communicate with your contacts perfectly… They are also similar in terms of the risks they imply: you could get banned at any given moment and be forced to use the official app to recover your account.