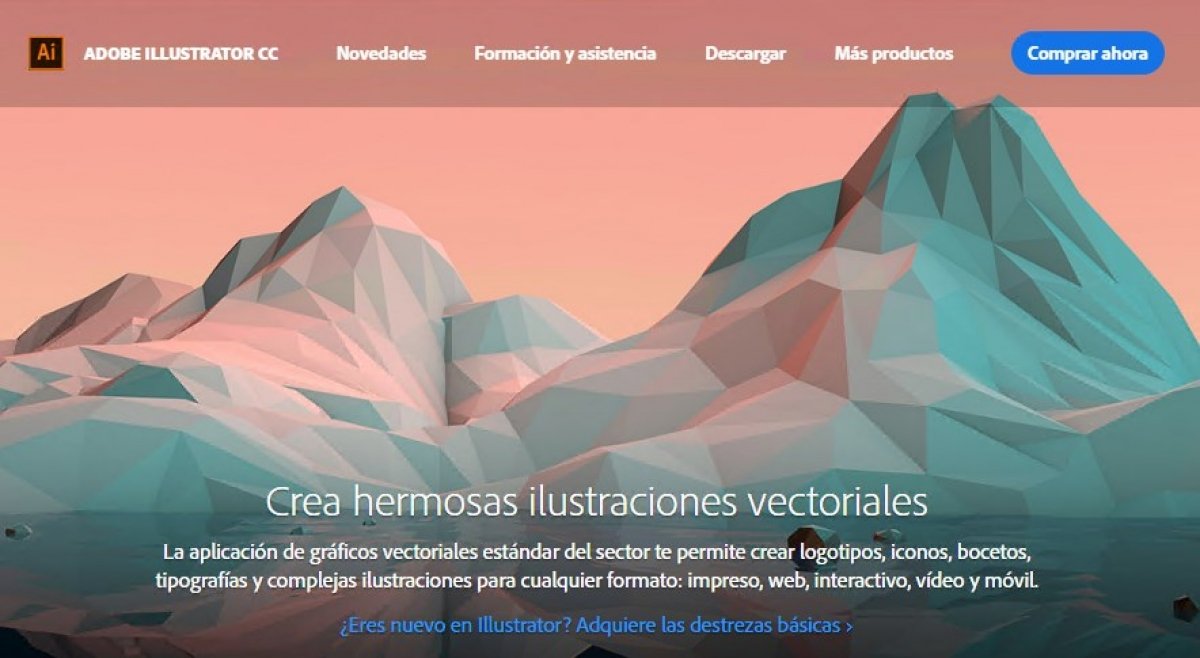 Adobe Illustrator is a computer program that can be used for the edition of vector graphics. It's basically a software that allows us to create and modify these images from a workspace called art workshop or work desk. Here we'll find all the tools we may need on different menus and other options of the interface that offer us all the elements necessary to carry out the modification of digital files.
Adobe Systems, the company that has developed this almighty program, conceived it ever since the beginning in 1986, as a development capable of being used for the creation of artistic drawings and digital paintings, as well as a tool to create all sorts of graphical designs, also probably being the most important application to carry out all these actions. The documents obtained by means of this software are used in printouts, videos, publications on web pages or applications for mobile devices. The extension of their files (.ai) has almost become a standard in this industry.
At present, Adobe Illustrator is part of the family of applications called Adobe Creative Cloud and is one of the most essential tools at design studios in charge of artistic and abstract projects as well as corporative images or the design of applications and graphics. Furthermore, although it is commonly known by this name, it's also distributed in other manners. From the most traditional one, the standard individual version, to becoming part of corporate suites such as Adobe Creative Suite Design Premium and Standard versions, Adobe Creative Suite Web Premium, Adobe Creative Suit Production Studio Premium, and Adobe Creative Suite Master Collection.