eMule requires specific initial settings to help you download faster. The first setting has to do with the firewall included in Windows, also known as Windows Firewall. EMule must be part of the exceptions of this security feature. Therefore, tap the Windows key and type in Firewall. Then, choose the Firewall & network protection option.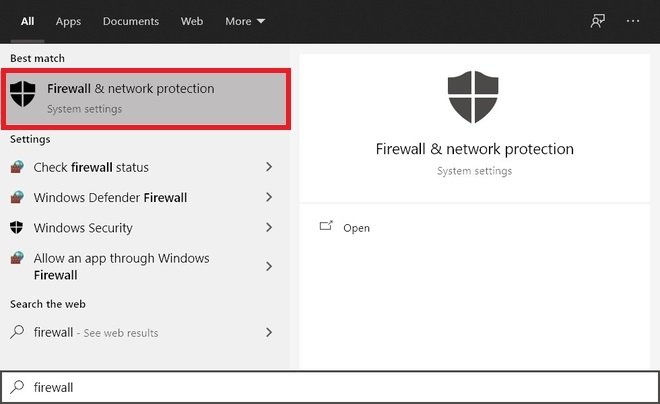 Open the Windows Firewall
Now, tap on Allow an app through the firewall.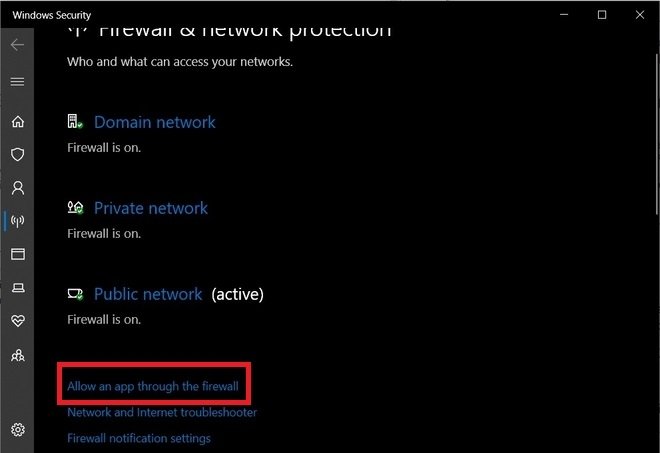 Add exceptions to the Windows Firewall
In the following list, locate eMule and check the box on the left. Make sure that the boxes on the right are both checked. If you cannot mark them, make sure you have tapped on the Change settings button first.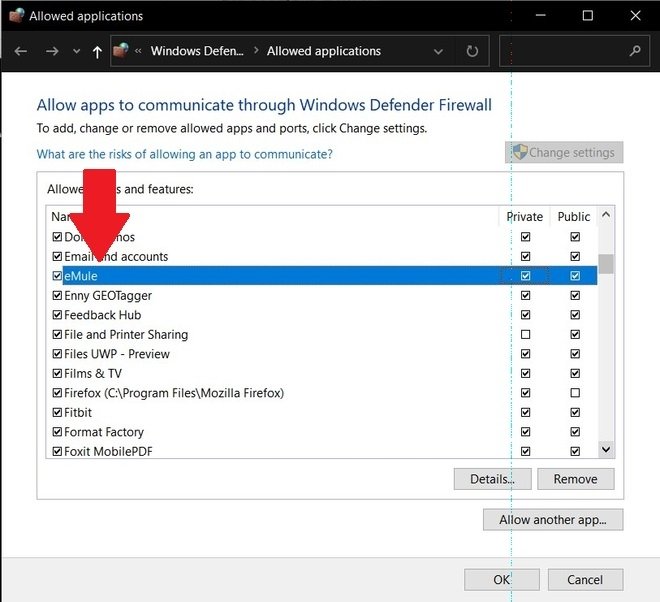 Mark eMule as allowed
Tap Ok to apply the changes.
Save the changes
Now, it is time to open eMule. Within the application, you can make some adjustments to improve the download speed. To do this, tap on Options.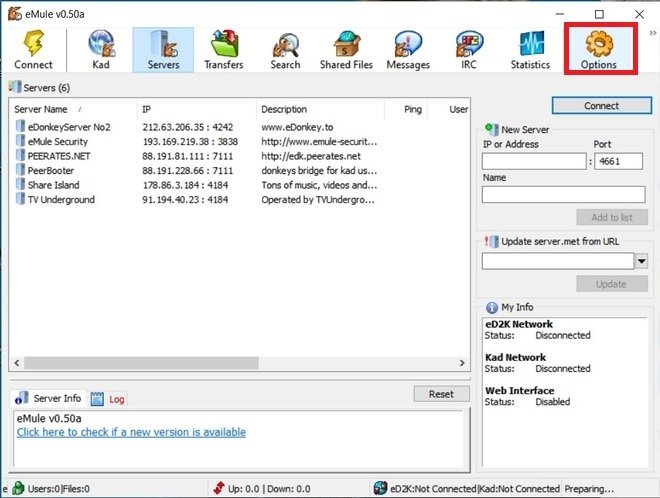 Open preferences
In the General section, tap on the option Start with Windows. This will let eMule start downloading from the moment we log into our PC.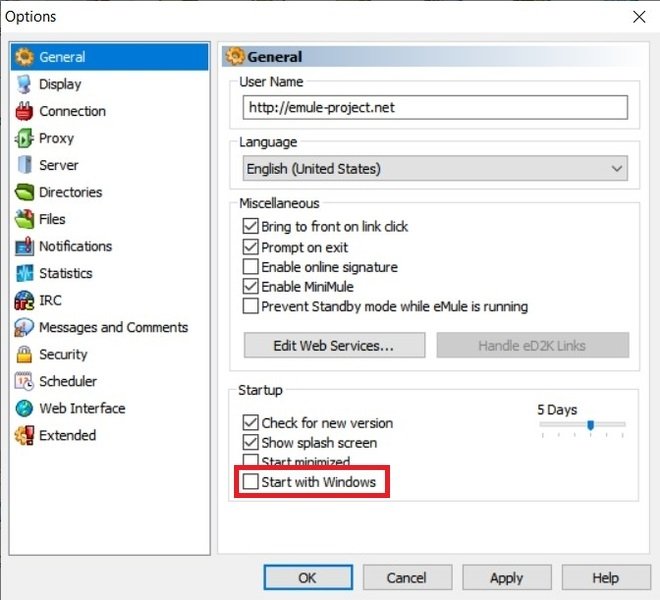 Start eMule automatically
Now, open the Connection section, and in the number field under Download, type 0. This will remove the download speed limit. If you have a slow connection speed, it is advisable to set it up. Also, do not forget to activate Autoconnect on startup to start downloads automatically when you open the application.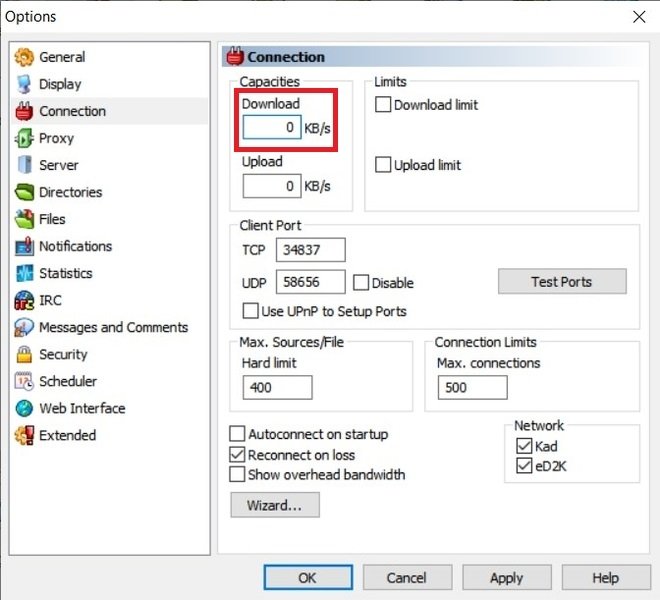 Remove the download limit
Finally, you can adjust some secondary preferences that will help you improve your connection. A good example of this can be found in the Server section. Check the first three boxes so that the list of servers used is always up to date.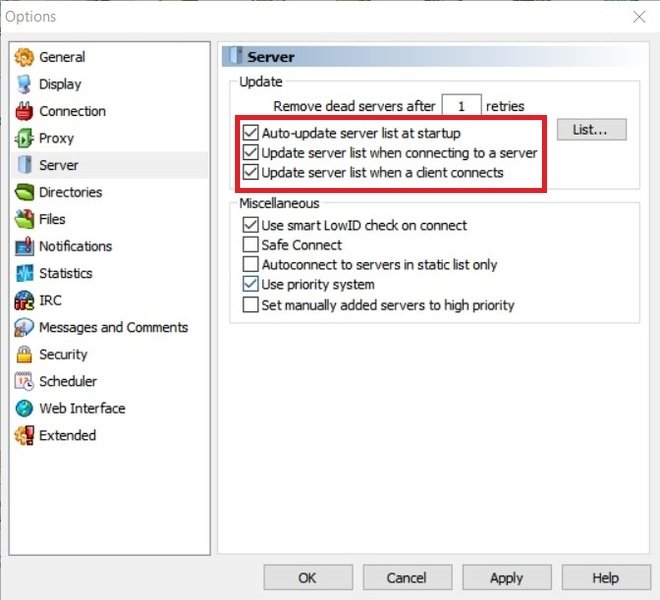 Updated server list
Although these settings help you increase your download speed, there are other external factors to consider. For example, it is recommended that you are close to your router or that you connect to it via an Ethernet cable. Additionally, having a fast hard disk, preferably SSD, and a relatively modern processor, are important factors for achieving high download rates. Finally, do not forget to manually open the ports so that eMule works without restrictions.