Due to its features, TutuApp cannot be installed on iOS in the usual way, which is from the App Store. Therefore, it is necessary to follow some specific steps, as shown in this guide. The first one is to access its official website and tap on Download link 1. In case it does not work, you can use the alternative link.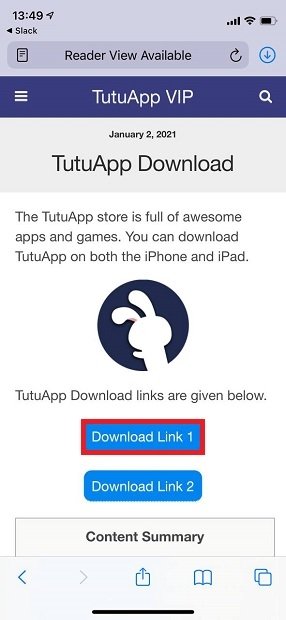 Start downloading TutuApp
In the pop-up dialog, tap Allow.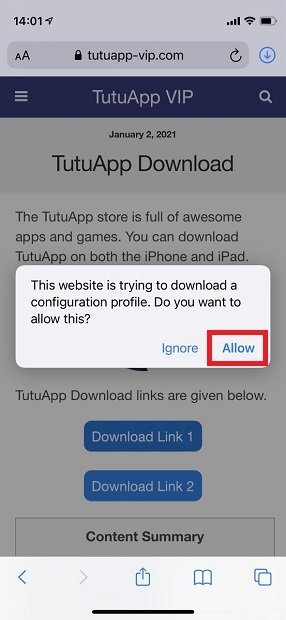 Allow the download of a profile
Use Close to exit the pop-up.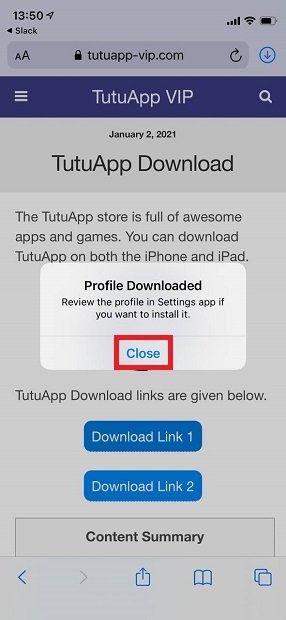 Close the notice of downloaded profile
Now, go to iOS settings and tap on General.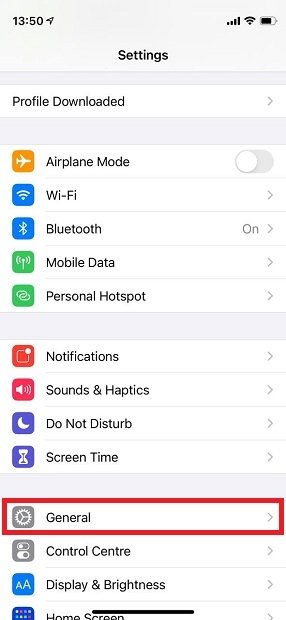 General iOS settings
Next, enter Profile.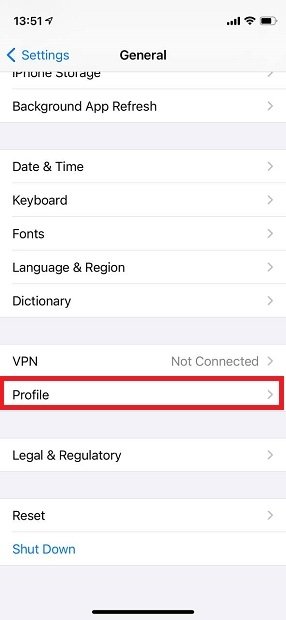 Profiles installed
Select the TutuApp Lite profile.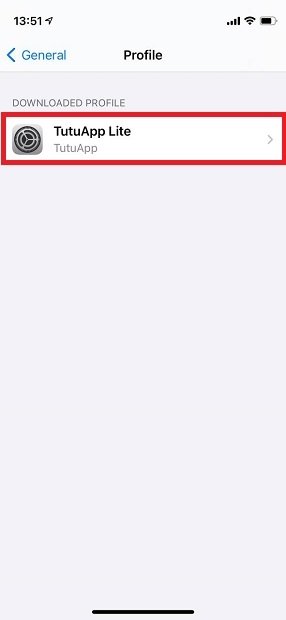 TutuApp profile
Finally, tap on Install. It is necessary to enter the unlock code.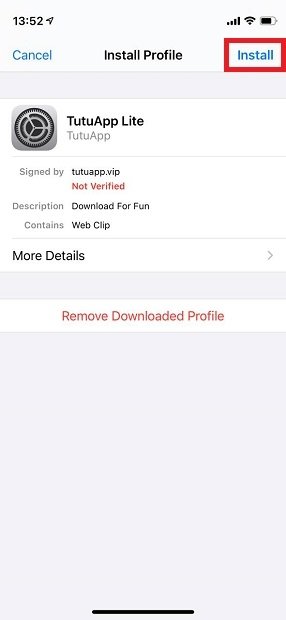 Install a profile
At the end of the profile installation, return to the home screen and check that TutuApp has been installed.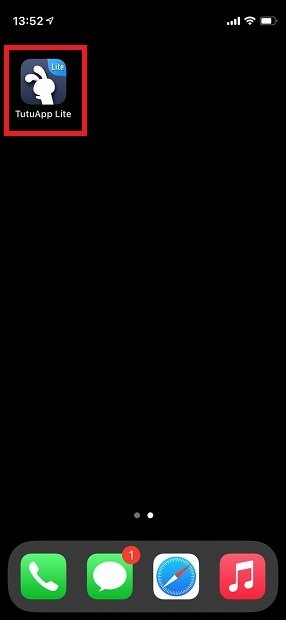 TutuApp installed on an iPhone
You must keep in mind a few details. First of all, this installation does not correspond to the full version of TutuApp. In fact, it is a version designed for devices that are not jailbroken. Although it looks very similar to a native application, TutuApp Lite is nothing more than a web application designed to be used as a normal application. In case you want to install the full version, we recommend you to do it using the IPA file available in Malavida. However, to do so, you need to have jailbroken your device.
On the other hand, downloading applications from TutuApp, either in its Lite or full version, requires a paid subscription. Our tests reveal that this step is unavoidable, unlike the Android version. It is up to you to decide to what extent it is worth paying for this service and whether the subscription is secure or not. Of course, TutuApp Lite is a good way to view the supposed TutuApp catalog on iOS without putting your iPhone or iPad at risk.