Using Wallapop to buy or sell second-hand products is easy as soon as you get used to it. Although it is an intuitive app where we find many tutorials to understand all the processes, here, we tell you how you can make an offer and a counteroffer to acquire any product in which you are interested, in addition to slightly lower the price or at least trying to negotiate with the seller.
How to make a complaint on Wallapop
To begin with, what you have to do is to enter the Wallapop application and search among the wide catalog of products offered the one that interests you the most. Once you have located it, either directly from the search bar or the home page, you can tap on it, and then, tap on the Chat tab to start talking to the seller.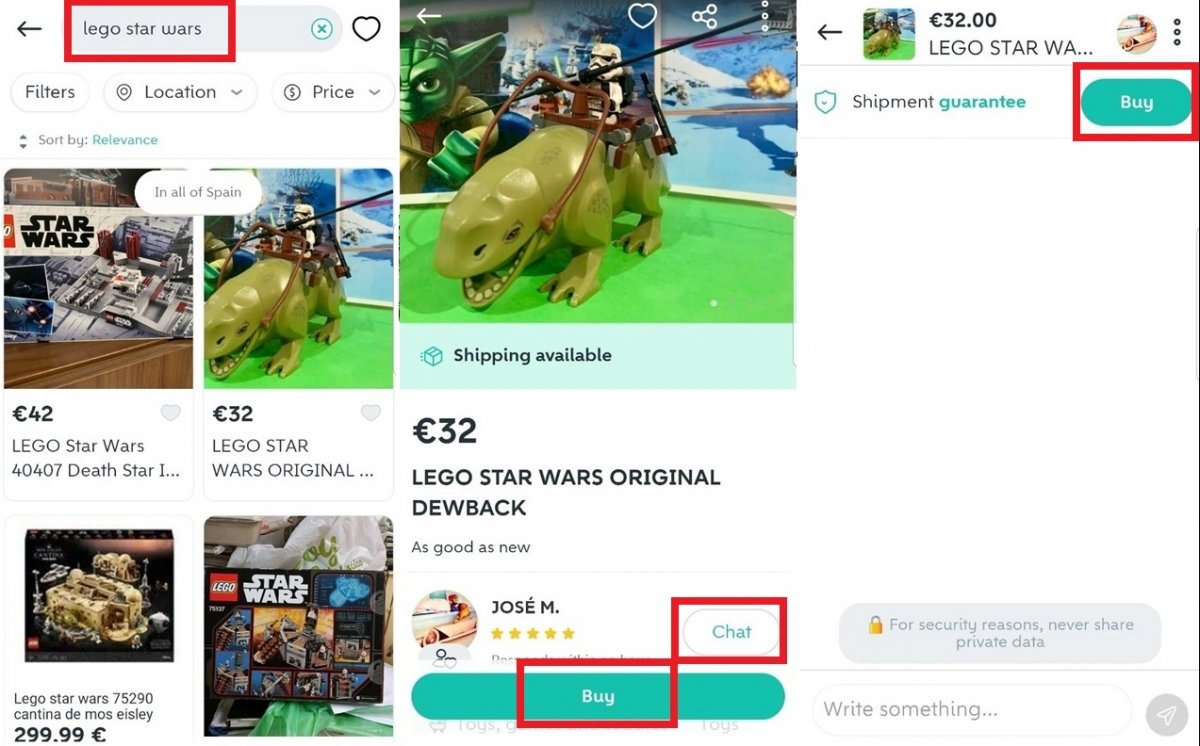 Let's show you how to find a product you may be interested in and make an offer to purchase it
From that moment, a window will appear, in it, you can send any offer to the seller who can accept or reject it and ask for a change in the price, at that moment, you can issue a counteroffer.
How to make a counteroffer on Wallapop
If the seller has the option to make open offers and counter offers (since not all have it available, and therefore, sometimes, it will not be possible to do so), you will be able to haggle over the price when it comes time to pay. Specifically, you will get a tab that says "Counteroffer" and change the price in green under your designated payment method for the purchase, so you just have to tap there and enter your proposed price.
Do not forget that you also can talk directly with the seller, something that will allow him to change the price of the product so you can buy it for that new price, without having to resort to the counter-offers tab.
Why I cannot make counter-offers on Wallapop
There are occasions in which the seller will not have the option to make offers for the products offered, so the Counteroffer button will not appear on the payment summary screen, so we will have to talk via Chat with him to modify it, as we have explained in the previous paragraph.