Although Badoo is a free app to meet people, you can access additional options by purchasing credits.
Normally, to obtain these credits, it is necessary to pay. But there is also a little trick that will let us get free credits in exchange for watching advertising.
How to get free credits on Badoo
In order to access them, we have to follow these steps:
Log in to the Badoo app and sign in if you have not already done so
Tap on the icon in the shape of a person to access your profile
Select the option Add credits, which is marked with a heart inside a yellow circle
Tap on the gift-shaped icon with the word Free
Once you tap on the icon, you will start watching advertisements, and in return, you will get the credits.
Through this trick, you will be able to obtain a total of 200 credits, that you can later exchange for advantages that will give you more visibility to meet people. If you need more credit for what you want, you will have no choice but to pay for it or consider taking out a payment plan.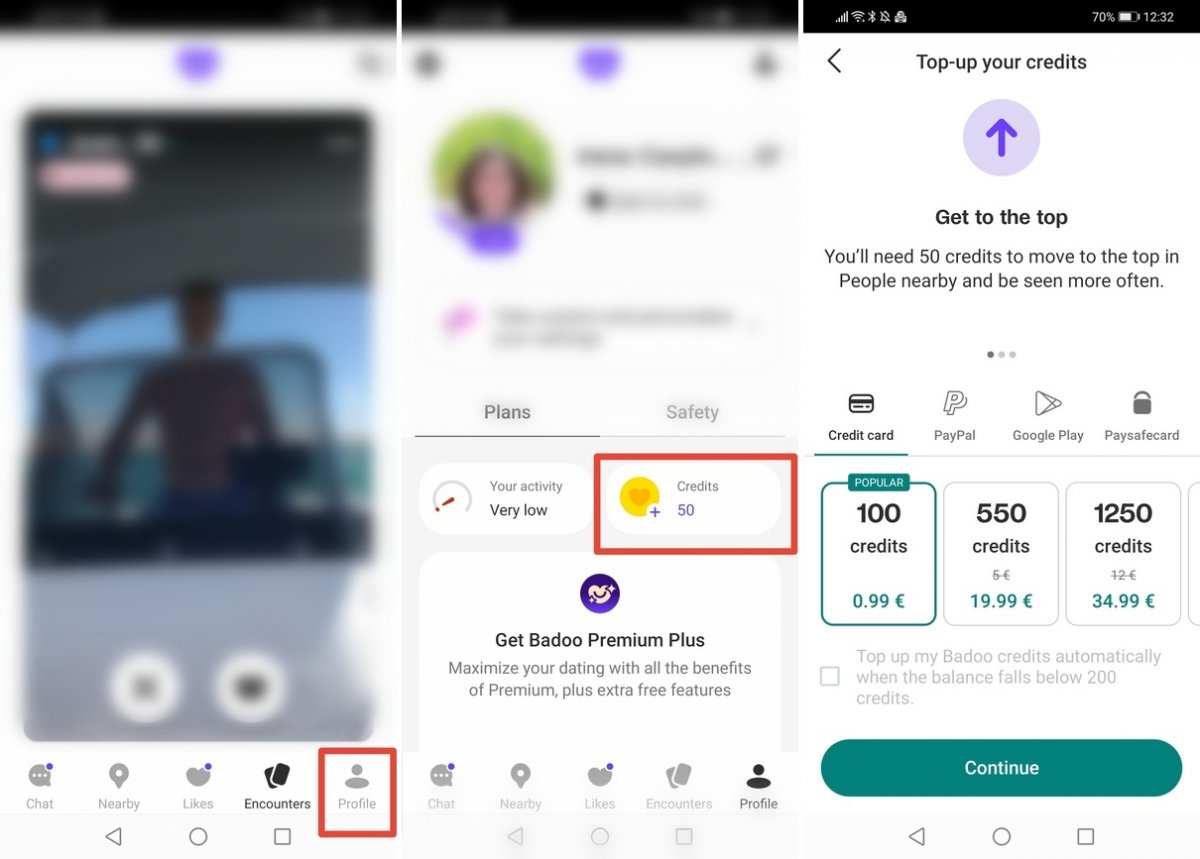 Steps to obtain free credits on Badoo
What are the free credits on Badoo for?
To know if it is worth investing your time in watching advertising, you should know what advantages you can access if you have free credits on Badoo. These are tools to gain visibility on the social network that are not available to users who use it without paying.
Appear in the first place in the People nearby section for other people around you: 50 credits.
Let other users know when you are online so that they will be more likely to write to you: 100 credits.
Connect with more people in your city or area: 100 credits
Increase the number of people who can access your profile: 100 credits
Thus, if we have credits, we will meet more people through the platform, increasing our chances of finding someone to contact us. It is not essential to have them to enjoy Badoo, but the chances of success in meeting people increase significantly. Therefore, even if you are not interested in paying, you might want to watch some ads in exchange for getting all these additional options.