Badoo, the famous dating app, has 330 million users worldwide. One of the secrets of its success is the security that its creators have always boasted about.
Before joining this community, it is necessary to register and verify your account (although we can try to enter Badoo without registration). But, once this process is over, sometimes we may experience problems accessing the profile. The account can be blocked for several reasons: disuse, breach of the terms of use, a complaint from another user, for trying to log in with wrong passwords, among others.
But for every problem, there is a solution. If you cannot log in, we can help you unlock your Badoo account with an easy guide.
How to reactivate my blocked Badoo account
There are two ways to reactivate a blocked account. We will have to use one or the other depending on why we cannot access it.
Recover Badoo account password
The easiest option to get back into your Badoo account if it has been locked is to change the password. To do this, we must follow the following steps from a smartphone:
Open the Badoo app
In the welcome window, tap the Forgot your password? button.
Enter your email or phone number.
Tap the purple Get new password button.
Enter the security code.
Check the instructions that you will receive via e-mail or SMS.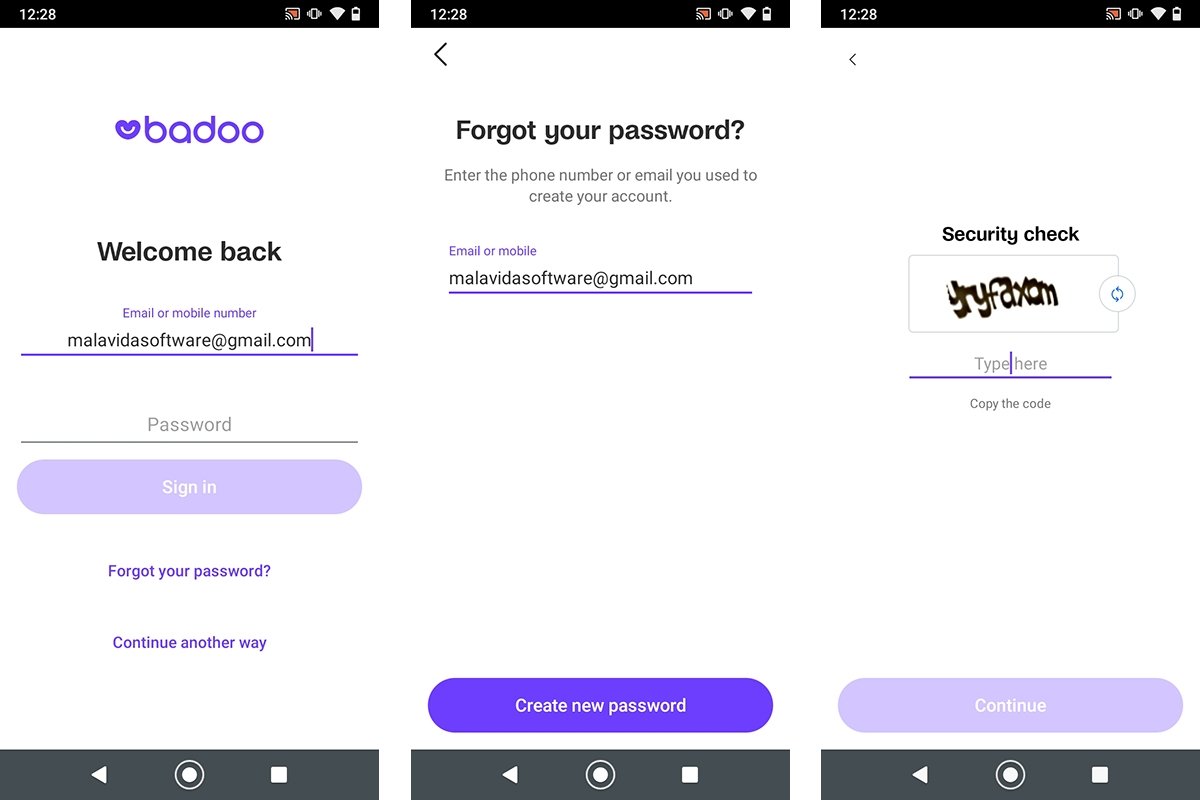 Steps to change the password of a Badoo account
In this way, we can recover the Badoo account with a phone number or an email. However, this method is not valid if the account has been stolen or if the platform's terms of use have been breached. In this case, we still have an alternative.
Ask for help from the technical service
Badoo does not mess around. If the team detects any anomaly or misuse of the social network, it blocks the account of the user without hesitation. In this case, only the technical service can help us to unblock it. To contact the customer service team, follow these steps:
Access the contact section of the Badoo website.
Fill in the form explaining your problem (basically, that you cannot access your account and would like to recover it).
Enter the email address you used to register in Badoo.
Enter your account password.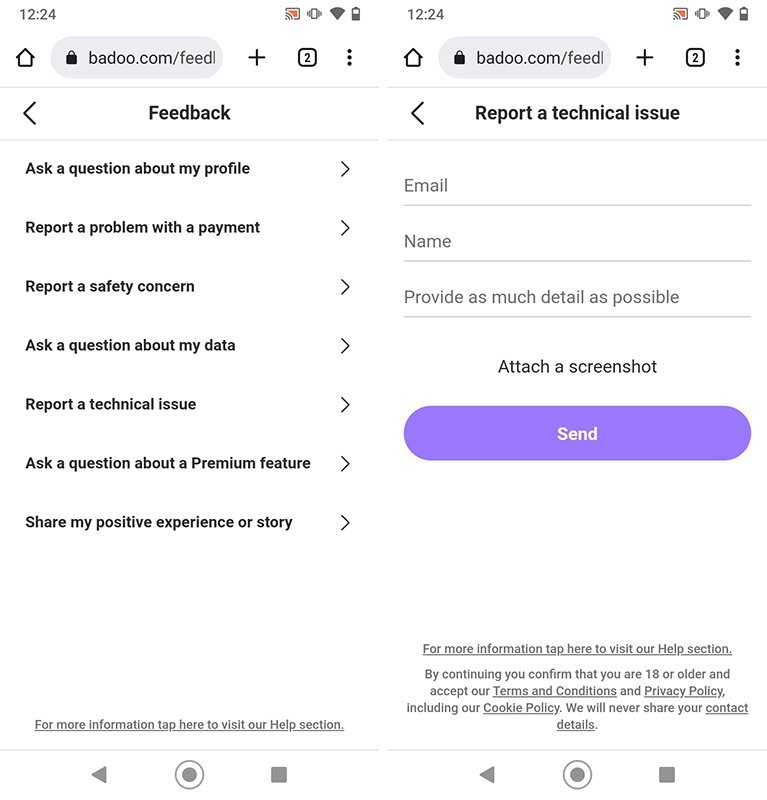 Steps to get in touch with Badoo's technical service
Normally, the team will contact the user to communicate the resolution of the case. This is the only possible way in case of account theft. However, if the account has been blocked due to a violation of the terms of use, it can be considered lost.