Google Maps is a handy map and GPS navigation app with millions of users worldwide. However, its features are not limited to giving us directions or displaying toll prices. Among other things, we can also use this app to measure the distance between two points on the map. Would you like to learn how to calculate distances on Google Maps from your smartphone?
How to calculate the distance between points on Google Maps
Measuring distances with Google Maps on a PC is very simple, just right-click and look for the corresponding option. But, how do you measure the distance between two locations on the map from a smartphone? These are the steps to follow.
Open the Google Maps app.
Hold your finger on a point on the map. It must be a blank area that does not display a place name or icon.
Tap the red marker that appears.
Select the measure distance option.
Drag the map to move the black circle shown on the screen to the location you want to visit.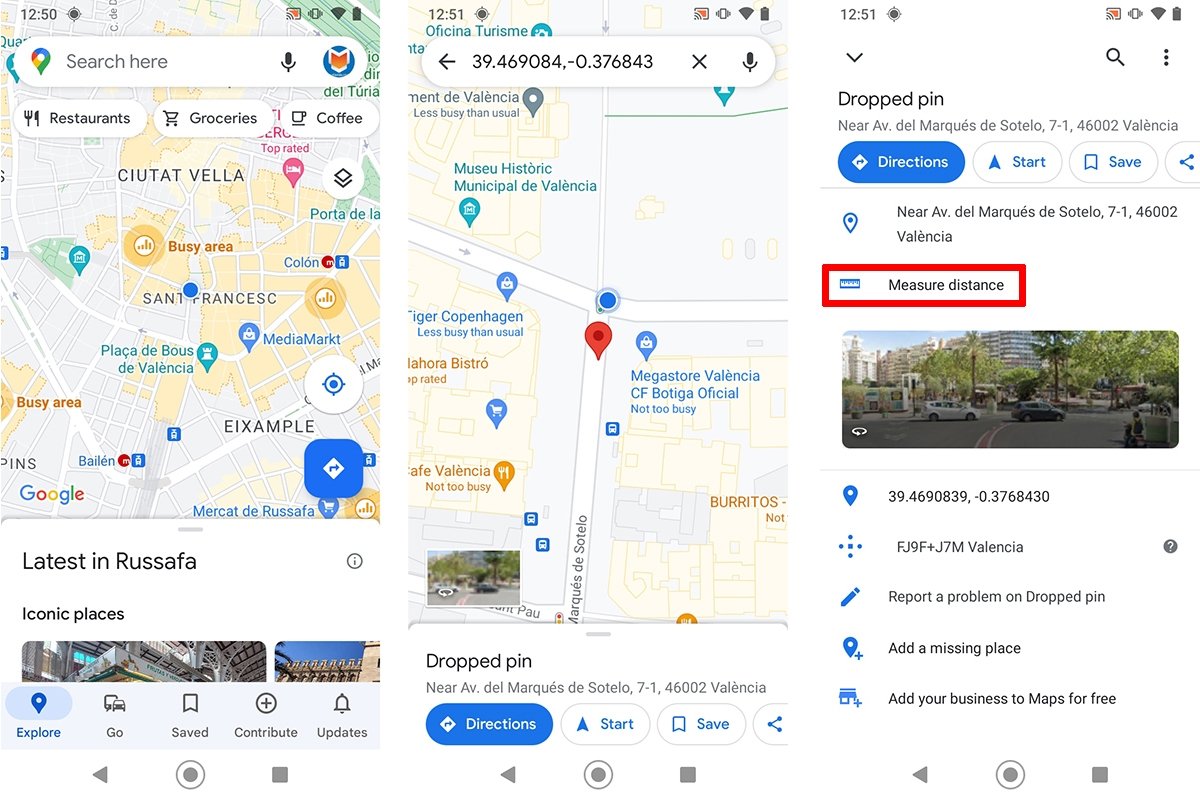 Steps to measure distances on Google Maps from an Android device
The measurement result is automatically displayed at the bottom of the interface in miles or kilometers. The unit of measurement can be changed on the settings menu.
An exciting feature of this tool is that it lets us measure the distance between two or more points. To add a new location, just tap the blue icon with the plus (+) symbol or the Add point option.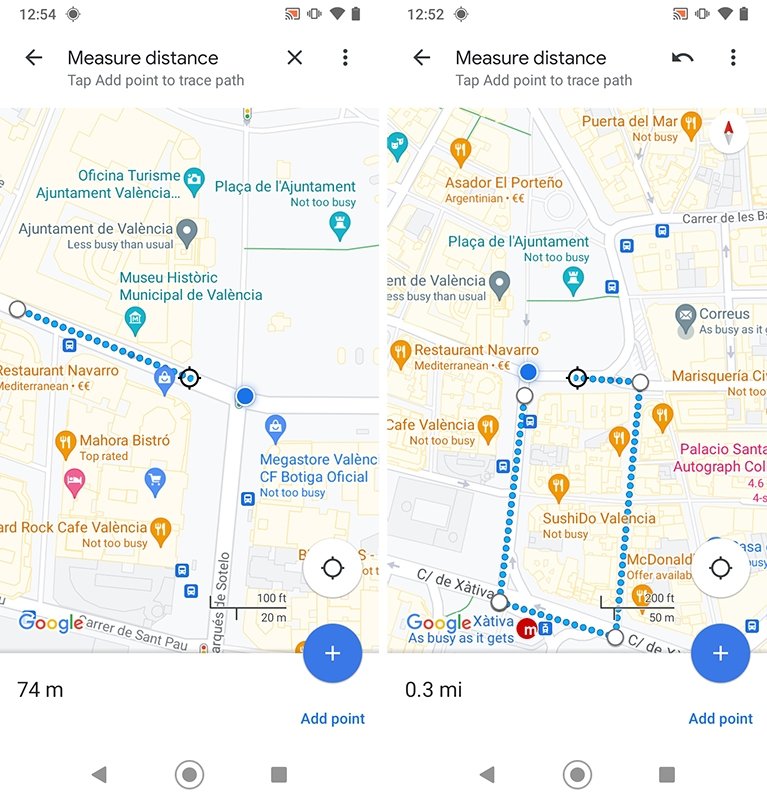 Google Maps allows us to measure the distance between two or more dots on the map
The last point added can be deleted by tapping the Undo command. In addition, we can remove all measurement points by tapping the three dots icon and selecting the Delete option.