It is very easy to tell another user your location thanks to geolocation. The GPS on your mobile device will help you share your exact location, even in real-time. All you need is an application that supports this function, such as Google Maps. How to do it? It is very simple.
First, open Google Maps and tap on the blue dot representing your current location.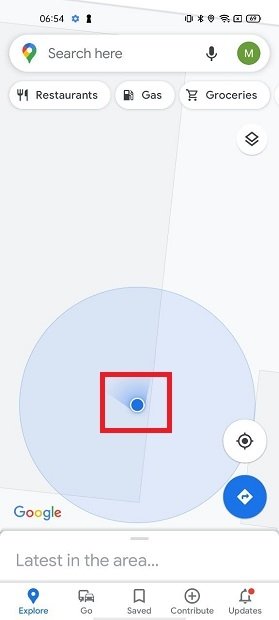 Open location options
When you do so, a series of options will appear on the screen. In this case, the one you are interested in is Share your location. Tap on it to continue.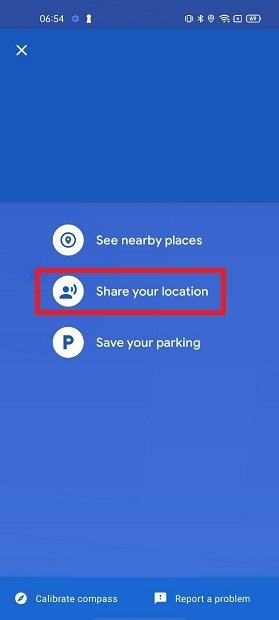 Share your location
Now, your device will show you some interesting data. At the top, you will see the remaining battery. This information is important because sending the location in real-time consumes a lot of energy. If the battery level is low and you do not have a charger at hand, we advise you to share your location for a shorter time interval. This option is controlled by opening the drop-down menu under Share your real-time location. By default, it is set to one hour.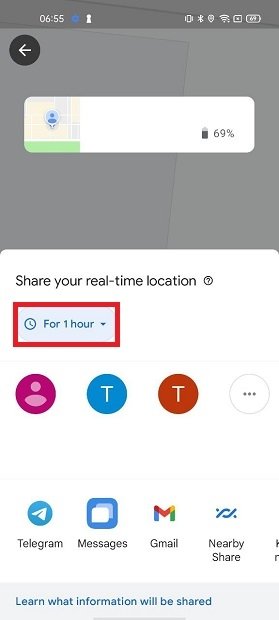 Choose a time interval
Google Maps will share your location using a web link. Therefore, you can send the location in real-time with any application. In our case, we have selected Telegram.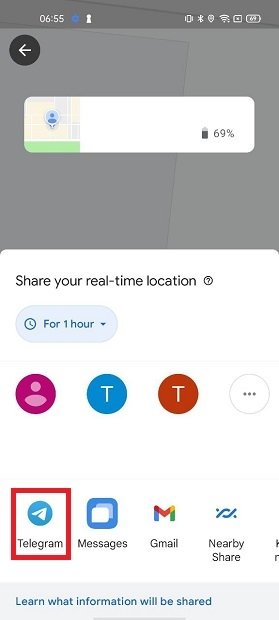 Choose an application to share
If this is the first time you are doing this, you may need to grant additional permissions to Google Maps. Tap on Go to Settings.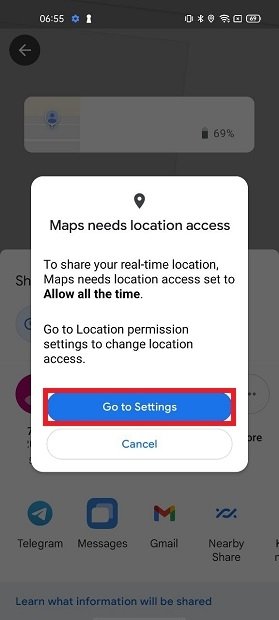 Open location settings
Choose Allow all the time to allow Google Maps to access the location at all times.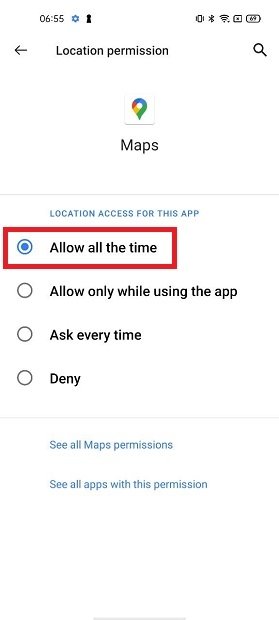 Allow location all the time
Finally, send the link.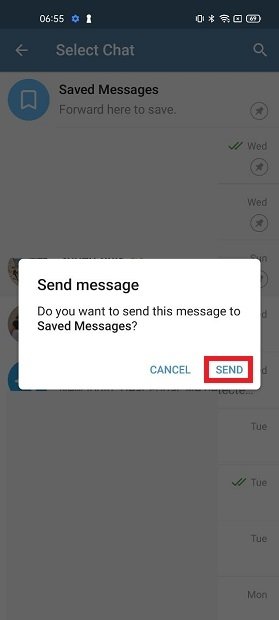 Send your location
Users who receive it will see your location on their devices thanks to the Maps application. If you do not have it, the link will open in the browser. Remember that they will be able to check your location at all times, even if you move from one place to another.