Although we have become accustomed to obtaining exact directions using only the point of origin and destination, Google Maps also lets us search by coordinates. However, finding this function is not exactly easy. That is why we have prepared this guide to help you use coordinates on this app.
How to search by latitude and longitude in Google Maps on your device
Do you have the geographical coordinates of a place and would like to know where it is? Or do you prefer to search by latitude and longitude on Google Maps? To do so, follow these steps:
Open the Google Maps app on your smartphone.
Enter the coordinates in the search box.
Tap the search button.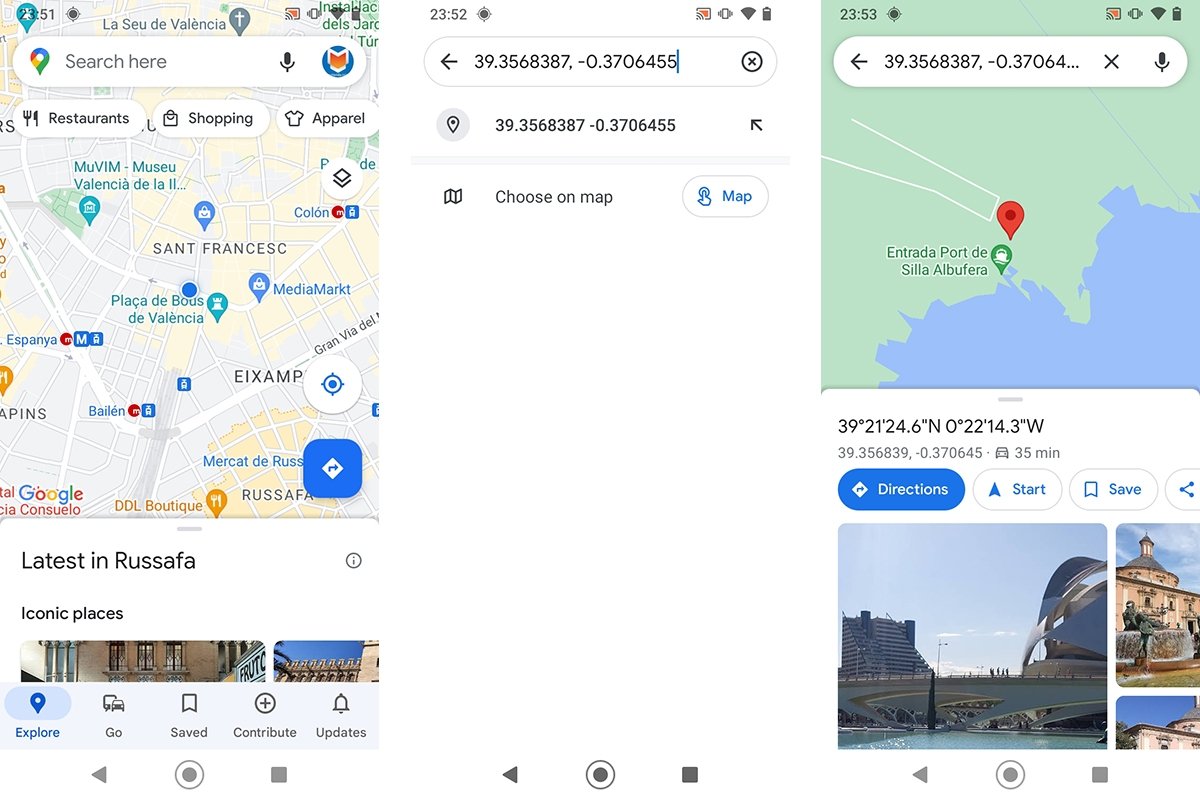 Google Maps allows us to search for locations by latitude and longitude
To obtain the correct result, it is necessary to write the coordinates and decimal numbers correctly. According to the official Google instructions, there are three valid formats:
Decimal Degrees (DD). Example: 39.3568387, -0.3706455
Degrees, minutes, and seconds (DMS). Example: 39° 21' 24.619''N 0° 22' 14.323''W
Degrees and decimal minutes (DMM). Example: 39 21.4103, 0 22.2387
How to get the geographic coordinates of a place on Google Maps
But what happens if we want to see the coordinates of a certain location? It turns out that Google Maps is also good for this. To obtain the geographic coordinates of a site, do the following:
Open the Google Maps app on your smartphone.
Hold your finger over an area of the map where there is no label.
Tap the red indicator that appears.
The coordinates of the location are shown in the menu that pops up, just below the image.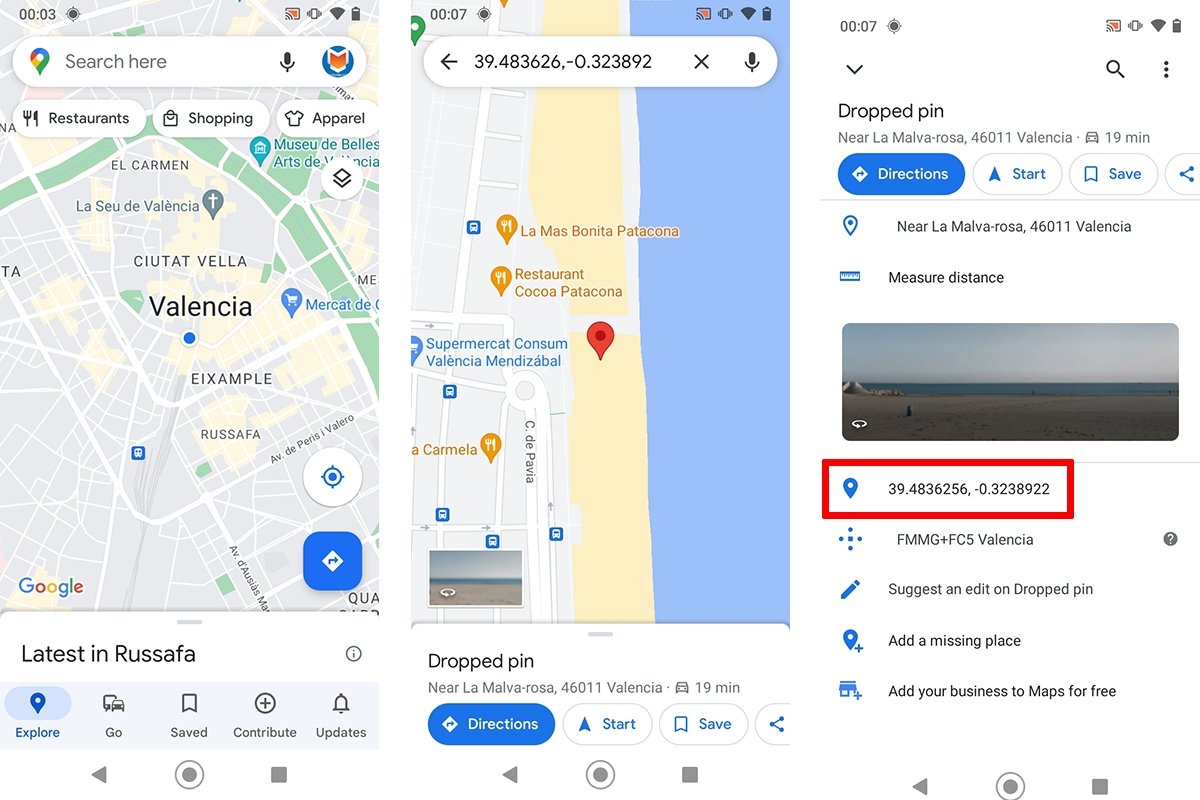 Steps to search for a location's coordinates in Google Maps
In addition, Google provides us with another very useful feature in this context. If we tap the coordinates, they will be automatically copied to the clipboard.