Badoo is a dating app with over 60 million active users from 190 countries around the world. Its vast amount of profiles is one of the main advantages of this flirting and dating social media, but it can turn into a problem if we are looking for someone in particular.
But there is no need to worry, we have several methods at our disposal to locate someone on this platform. Here are some tricks to locate users on Badoo.
How to find someone with Badoo's search engine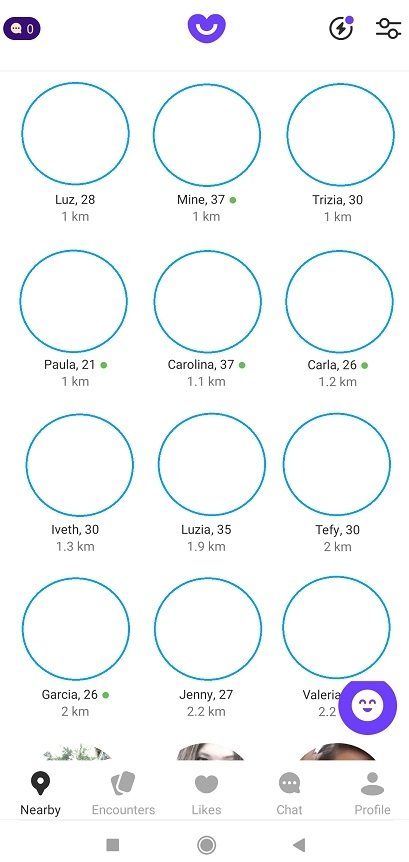 Badoo's search tool only shows you nearby users
Like all social media, Badoo has a search engine, although it is slightly different from what we are used to. It does not let us search for users directly. We will only be able to find people close to our location and contacts that we have previously added as friends or favorites. And, to do so, we will have to chat first.
How to search for somebody by first and last name on Badoo
Finding someone on Badoo by first and last name is so easy that we do not even need to have an account or be registered. All you have to do is type in a search engine (such as Google) the first and last name you want to search for followed by the word "Badoo". After this, we will have to look at the results and see if they match what we are looking for.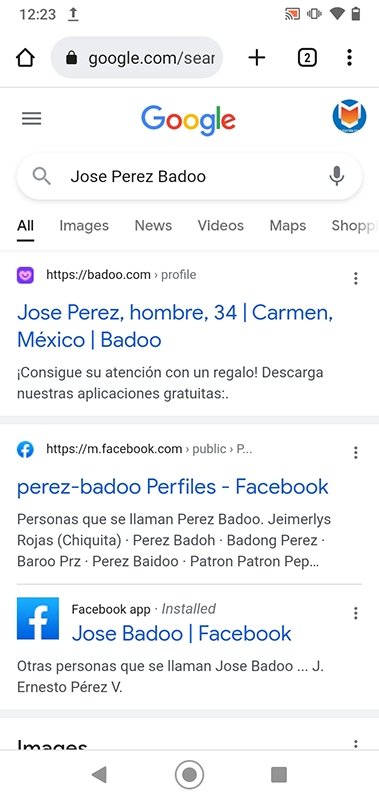 How to search for Badoo users in Google by name and surname
How to search people by their email on Badoo
If we have the email address of the person we want to search for on Badoo, we can use the invitation option. If this person does not have an account, the email sent will invite our contact to create one. If our contact already has a profile on this social media, we can add this person as a friend.
How to search for people added on our Facebook in Badoo
After logging into Badoo using Facebook, we will be able to add our contacts from the Meta social network. And, in case we have chosen another way to enter Badoo, we have the option to link both accounts to have our friends only a tap away.
How to find people close to you on Badoo
As we pointed out earlier, Badoo has a function to search for users near our location. This is the People Nearby function and it shows us people who are within a certain distance from our location. To use this tool, we must first have a verified profile and then give the corresponding location permissions.