Registering is one of the most boring tasks for new users who want to create an account in any online service. However, integrations with other platforms greatly simplify and accelerate this process.
As expected, we can also make use of integrations to create a profile on Badoo and meet people almost instantly. This is what you need to do to log in to this dating app through your Facebook account.
How to log in to Badoo with my Facebook account
Logging into Badoo with a Facebook account is very easy. All you have to do is open the app and choose the Continue with Facebook option in the start menu by tapping the blue button.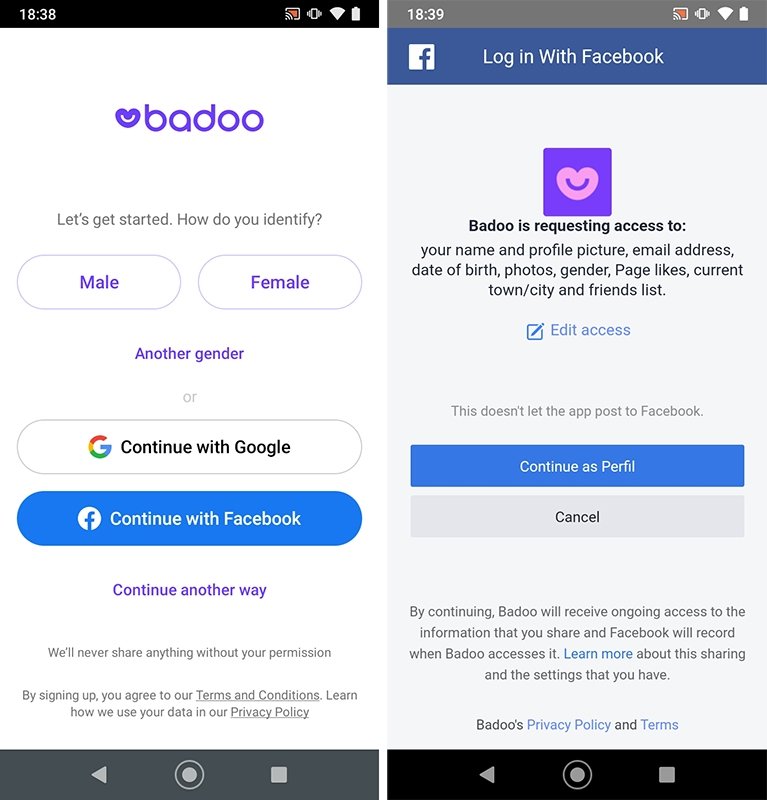 Steps to access Badoo with a Facebook account
The app uses our Facebook profile personal information to create our account. Once we tap the button, we will be warned on the following screen that we will give the platform access to the following information: name, profile picture, email address, date of birth, photos, gender, list of friends, city of residence, and pages we follow.
Finally, all we have to do is tap the button with our profile name and we will be inside the platform. Additionally, linking accounts also lets you upload photos from Facebook directly to the dating app.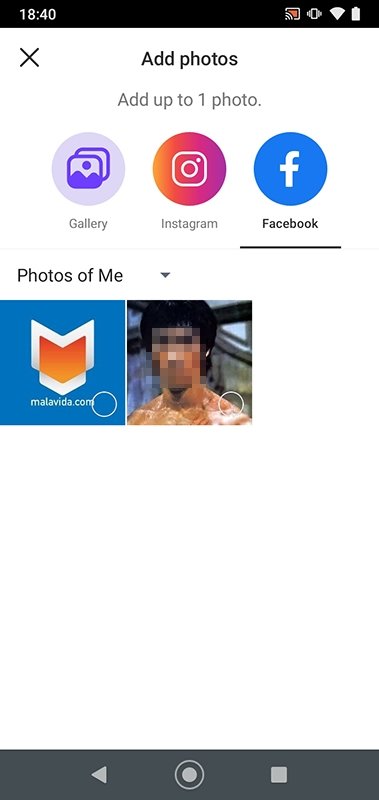 How to upload photos to Badoo from your Facebook account
Another advantage of logging into Badoo through Facebook is that we will be able to connect immediately with the friends we have on Meta's social media. All our contacts who are in the dating app will receive a notification when we register.