Google Photos does not have a feature that lets you move all photos in your library from one account to another. However, thanks to its collaboration option between users, you will be able to do it in a relatively simple way. To start, make sure that you are logged in with both accounts on the device. In this way, you will be able to perform the whole process without leaving the application. Tap on the avatar of your user, and then, on Photos settings. Make sure you do it from the source account.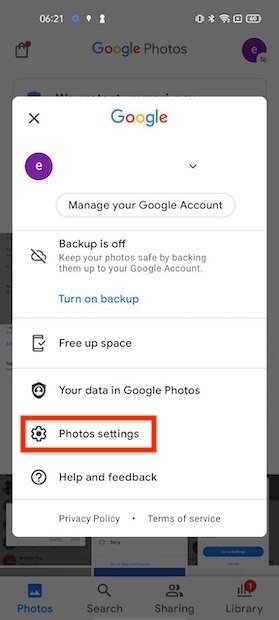 Open your account settings
In the Google Photos settings, select Partner Sharing.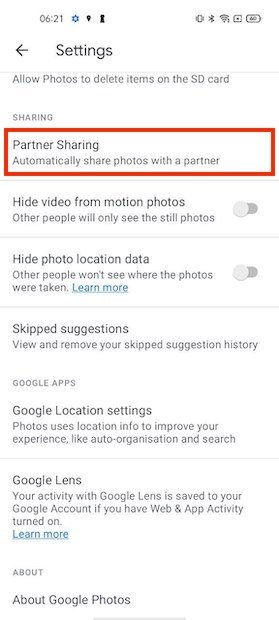 Partner options
Tap Get started to continue.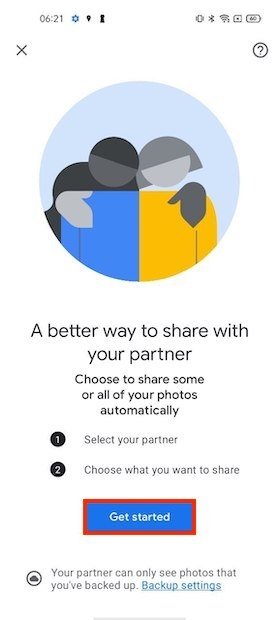 Start a partnership
Use the text field to type the address of the destination account.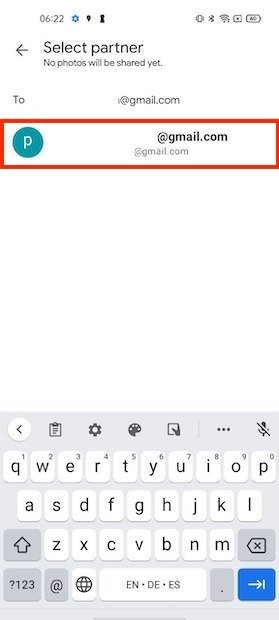 Add contact as a partner account
Continue the process by tapping Next.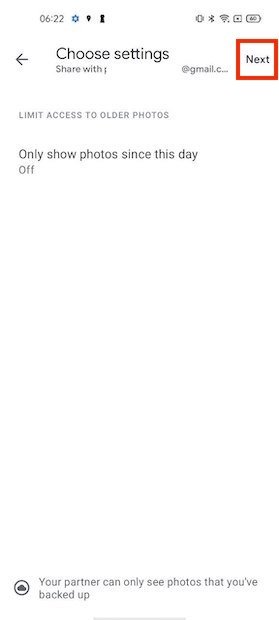 Partner account settings
The Send invitation button is used to send a collaboration invitation between accounts.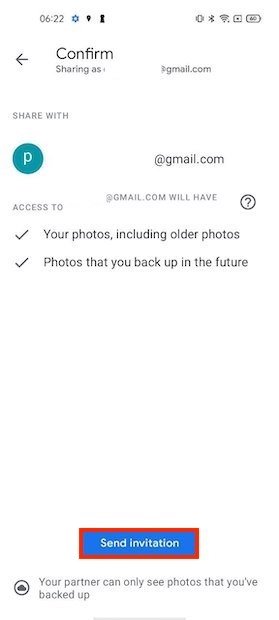 Send an invite
As both are configured in the application, you will receive a notice informing you that the source account is inviting the destination account to collaborate. Tap on Accept.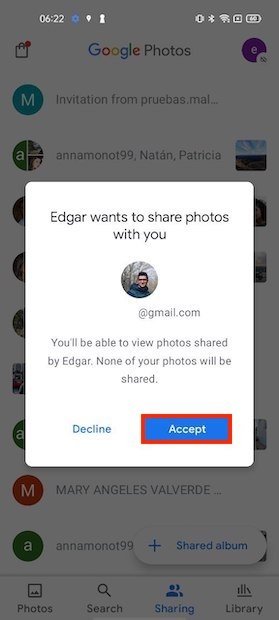 Receiving an invite
You will automatically be redirected to the collaboration area. At this point, Google Photos will be using the target account and you will see the library of the original account on the screen. Select all the photos you want to transfer from one account to another and tap on the cloud icon.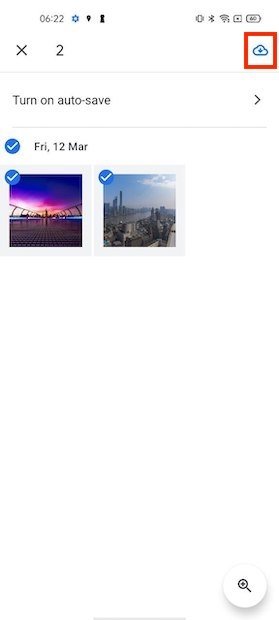 Select the images and save them to the library
When you do this, the photos are copied from the original library to the target library. If you want to automate the process from now on, open the settings by tapping on the three vertical dots button.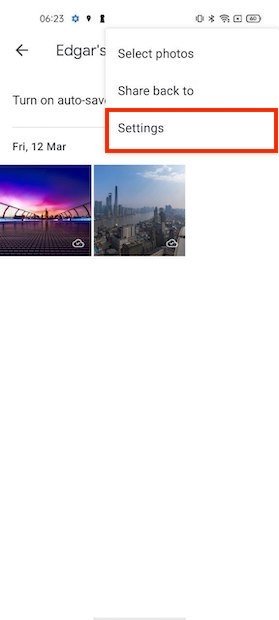 Partner account options
Tap on Save to your account.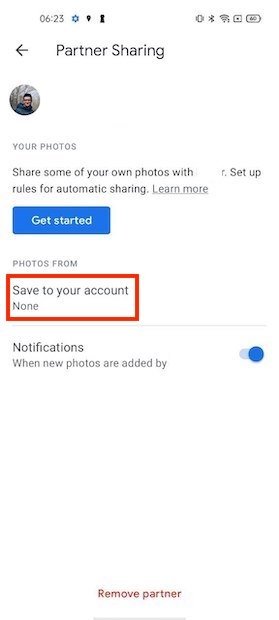 Start saving automatically
Select All photos.
Save all photos automatically
From now on, all photos uploaded to Google Photos from the original account will be automatically copied to the target library.
When you have finished the whole process, end the collaboration process. Go back to Google Photos settings from the source account, tap on Partner Sharing, and tap the Remove partner button.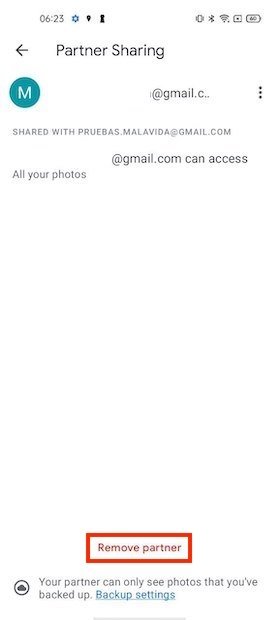 Stop the partnership
Thereafter, the collaboration between the two accounts will stop indefinitely.