If Microsoft has blocked your account, you can still get it back. To do this, it is necessary to verify your identity. The first thing you must do is visit the URL account.live.com/acsr from your device's browser.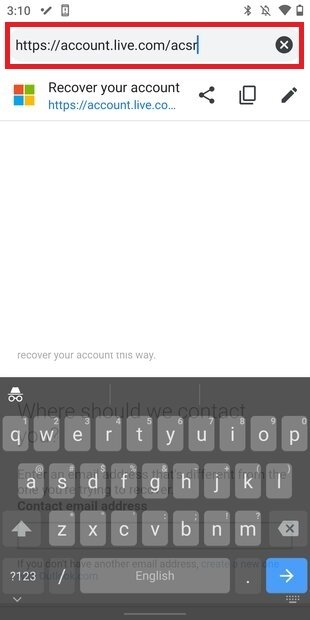 Account recovery URL
Now, enter your information. First, you must specify the account you want to get back. Use your email, phone, or Skype name.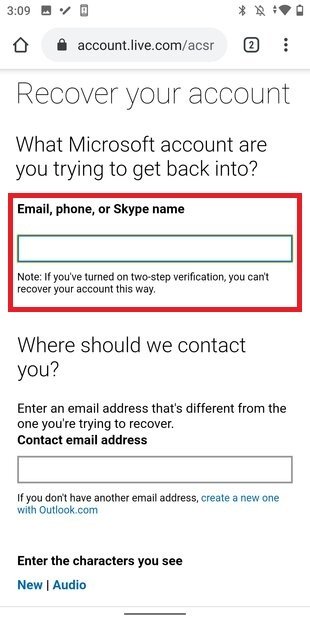 Enter the blocked account
Then, indicate an email account where they can send you recovery instructions. It is important that it is a valid address and that you have access to it. Otherwise, you will not be able to follow the steps provided by Microsoft.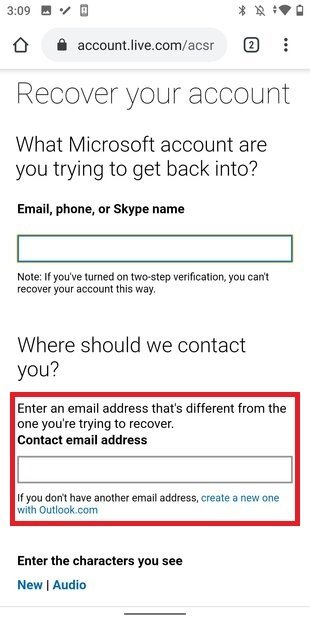 Enter an alternative account
Finally, write the letters you see in the image below. This step is necessary for the servers to prove that you are human. By doing so, they prevent any automated system from accessing your account without permission. TapNext to continue.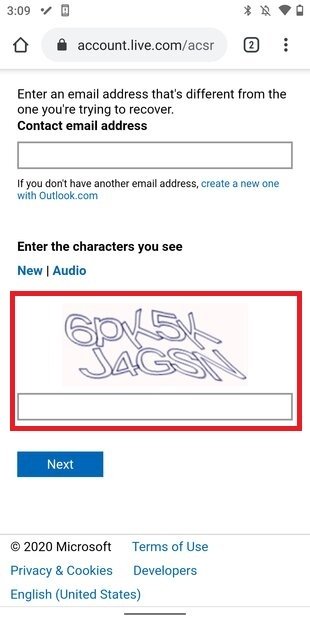 Complete the captcha
All you have to do is wait for the company to send you the necessary steps to recover your account. According to its support page, Microsoft is committed to answering within 24 hours.
Please note that this process applies to those credentials that have been blocked. It does not serve to recover a lost password under any circumstances. If that is your case, you should go to the URL https://account.live.com/resetpassword.aspx and enter your email address.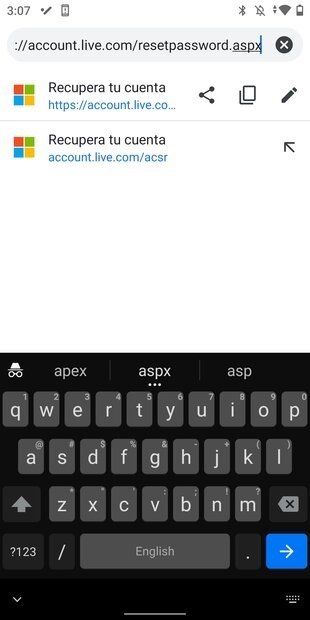 URL to recover a lost password
Select a verification method. Use verification with your alternative account or via your cell phone. Once you have done so, tap on Get code to continue.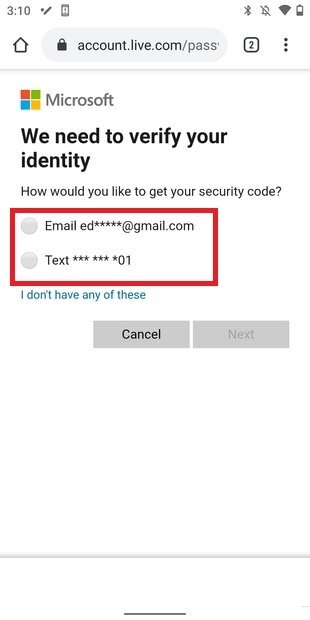 Verification methods
Immediately, you will receive a code that will let you set a new password. Enter it and tap on Next.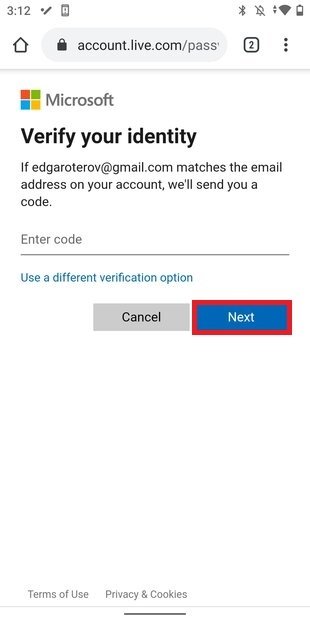 Enter the recovery code
In the next step, enter your new password.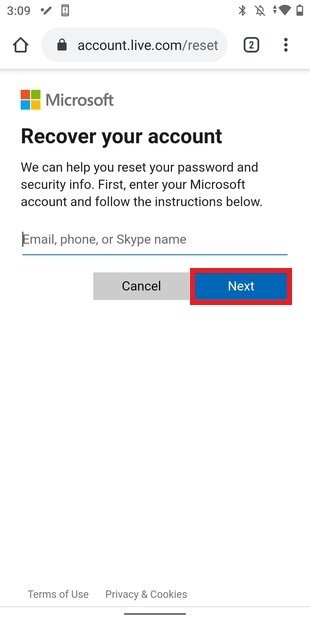 Recover a lost password
From now on, you can use it every time you sign in to any of Microsoft's services. By taking these steps, you will have regained access to your account if you have forgotten your password.