One of the many advantages of using WhatsApp on Android is that you can benefit from the many WhatsApp mods available for this operating system. There is something for everyone. And one of the most outstanding is MBWhatsApp. In addition to giving your WhatsApp a look and feel typical of iOS, Apple's iPhone operating system, it also adds other surprising functions.
Among its most outstanding functions, you can see who blocked you, listen to voice notes faster, see who is writing to you, have a theme manager to customize WhatsApp, and much more.
But so much control over WhatsApp comes at a price. To use MBWhatsApp, you must install it from its APK. This also affects MBWhatsApp updates. Also, remember that before installing this mod, you should back up your conversations and uninstall WhatsApp and any other mods you have on your smartphone.
How to find out if there is a new version of MBWhatsApp available
Unlike official Android apps, to find out if there is a new version of MBWhatsApp, you must check it yourself. Specifically, you have three sources to check for updates and news regarding this WhatsApp mod.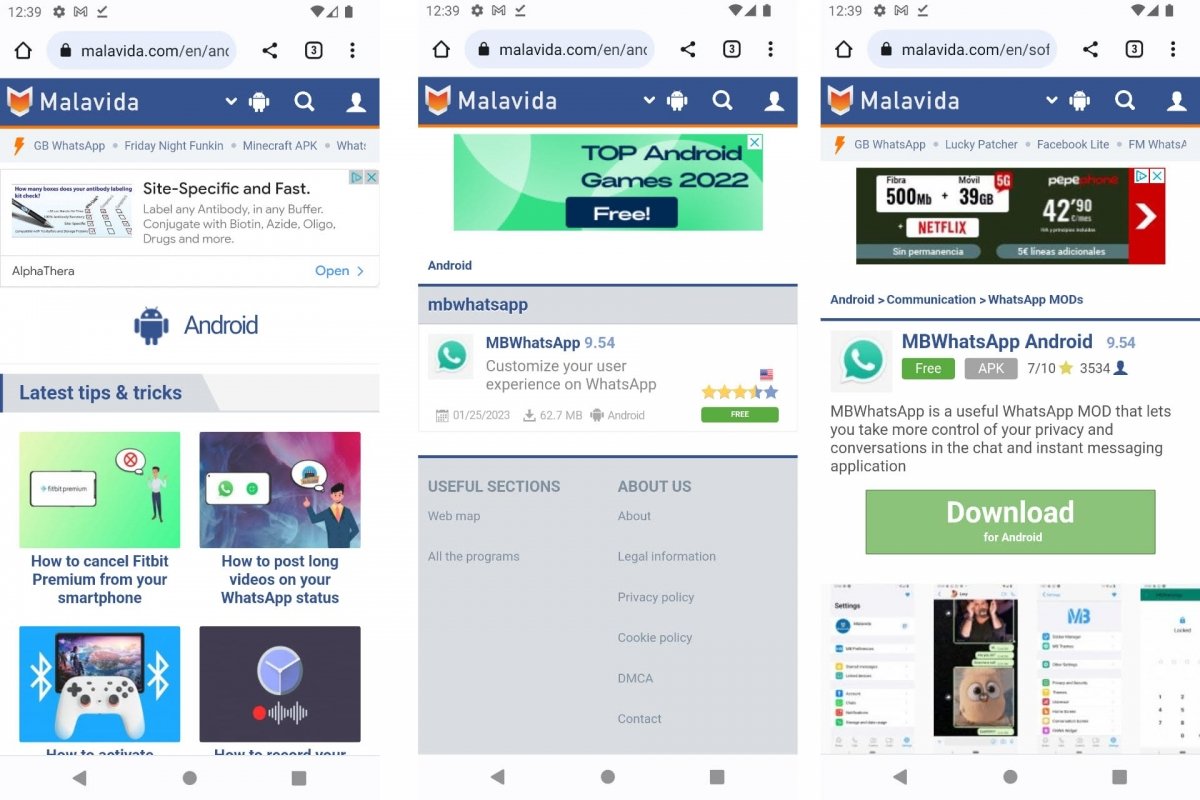 Check for a new version of MBWhatsApp on Malavida
In Malavida, you will always find the MBWhatsApp APK installer to install or update this WhatsApp mod, even if the official link does not work or gives an error. By searching for the mod using the search engine, you will find the version number and know if you are up to date. In any case, you can safely download the installer and update MBWhatsApp on your smartphone.
The second source is its Telegram channel. The good thing is that you do not need Telegram installed to access the official MBWhatsApp channel. You can open it directly in your web browser. As you can see, this is stefanoYG's MBMods channel, the one responsible for updating and developing MBWhatsApp. In this channel, you will see the latest version of this app or mod, the release date, and the new features it brings.
Another source to check if a new version of MBWhatsApp is available is the official page of this mod. From there, you can check the new features and changes of the application and its latest version. It will also let you download new themes for this WhatsApp mod.
How to update MBWhatsApp without losing my conversations
As explained by stefanoYG, developer of MBWhatsApp, to update this WhatsApp mod, you have to follow a few steps similar to those used when installing the mod. But skipping some of them, such as verifying the smartphone number.
Remember that to install or update an application on Android from its APK file, you must enable the Unknown sources option. You can do this when you download the installer from a browser like Google Chrome or directly from Settings > Apps > Special Access > Install unknown apps. The process may vary depending on the Android version you have installed on your smartphone.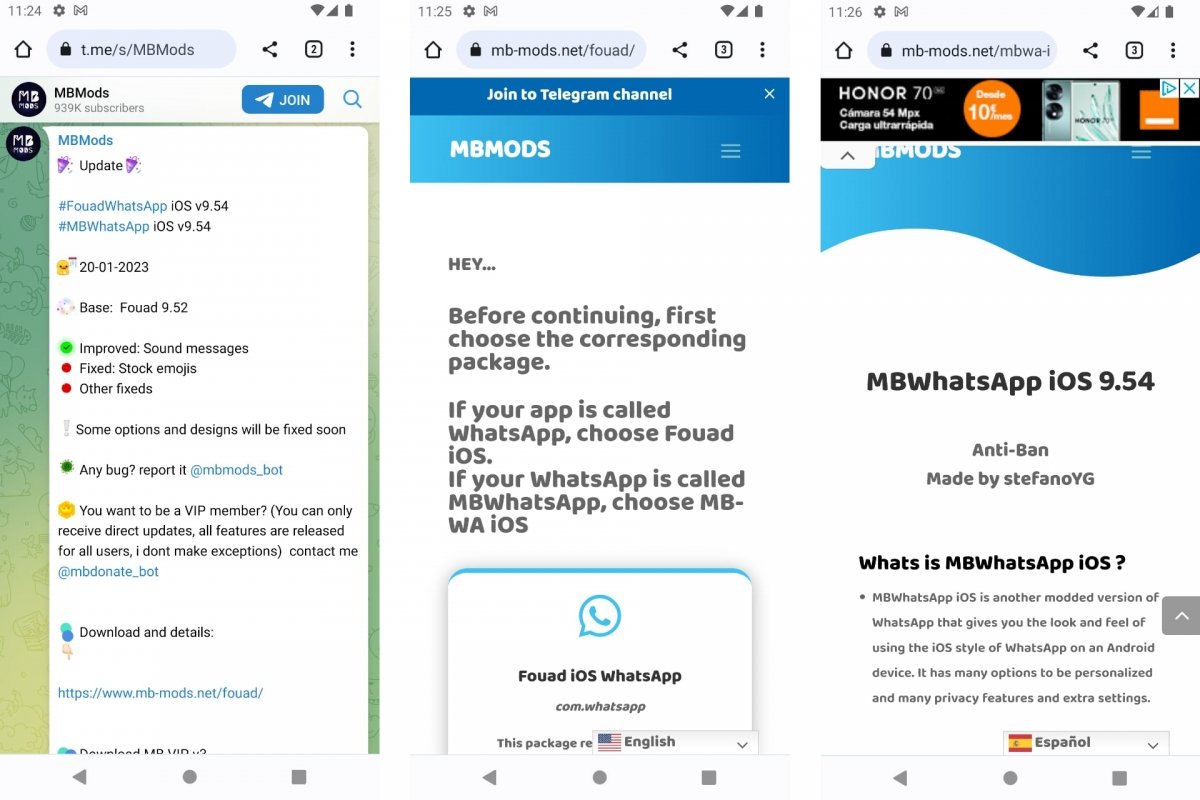 Install and update MBWhatsApp
To update MBWhatsApp:
Open MBWhatsApp.
Back up your conversations as a precautionary measure.
To do this, go to Settings > Chats > Backup and tap on the corresponding button.
Then, download the MBWhatsApp APK to update it.
Accept the necessary permissions.
Follow the installer's instructions.
As they explain on their official page, updating this WhatsApp mod is easier than installing it. Once the update is complete, you can open the app and see that your conversations, groups, and contacts are still intact. But now, you will have the changes and new features of the latest version of MBWhatsApp.