Sometimes, the most logical thing to do is not possible. This is what happens if you want to print images from Pinterest. This option is desired by so many users that it should be available at the tap of a button. But that is not the case.
Pinterest is a social network designed to publish, share, and save images and videos. But only from their website or official application. This means you have a Share button at your disposal, but it only serves to share the link of a profile, an image, or a board via WhatsApp, Messenger, Facebook, or Twitter. At most, you can copy the link and/or send it by email.
So, if you want to print an image you found on Pinterest, you will need to download it to your device and then print it. This method can be used for a single image or a Pin containing a photograph or drawing and boards containing several Pins.
How to print Pinterest images, pins, and boards on Android
Suppose you want to download images from Pinterest on Android. To do so, you will have to enter the application and log in with your username. If you do not have one, you can easily sign up with your Google and/or Facebook credentials. This way, you will see pins and boards according to your likes, but also pins and boards that you have previously saved.
As we said before, on Pinterest, you can post images and videos. That content is stored in what Pinterest calls Pin or Pins in the plural. A Pin, for Pinterest, is more than just the image or video itself, as you can include a comment or description. And other users can share that Pin, save it to their collection, and leave comments, among other things. A collection of Pins is known as a Board.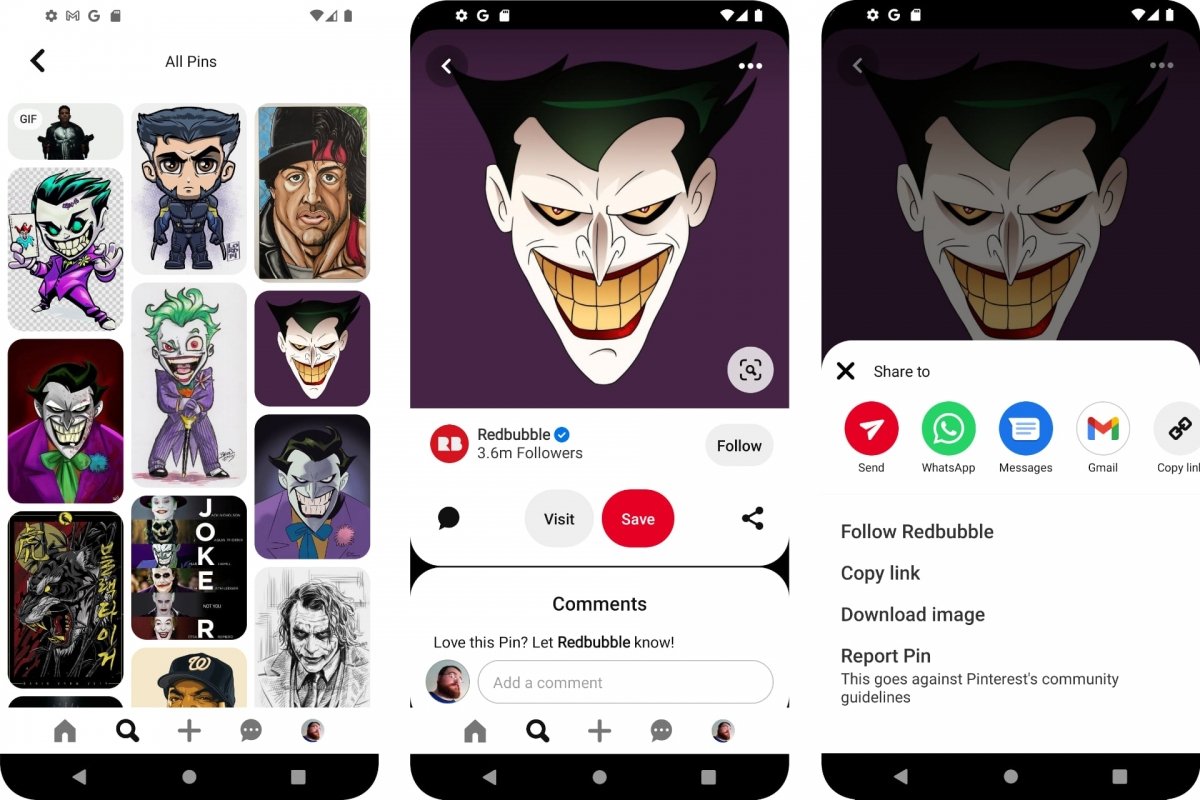 How to download an image from Pinterest
Knowing this, it is clear that, on Pinterest, you can save and share Pins and Boards. But not print them. At least not directly. If you want to do this, you must "get" the image(s) posted on the boards and pins. From your smartphone, unfortunately, you will have to download them one by one. Keep in mind that if you follow this method, you guarantee that you are downloading what you want and that no images will get in the way.
To print an image from Pinterest on Android:
Open the Pin containing the image.
Tap on the More menu, the one with three horizontal dots at the top right.
Select Download image.
After this, the image will be saved to Gallery or Google Photos, depending on your Android device's version.
Open Gallery or Google Photos.
Open the downloaded image.
Tap on the More menu at the top right.
Drag the icon carousel until you see Print.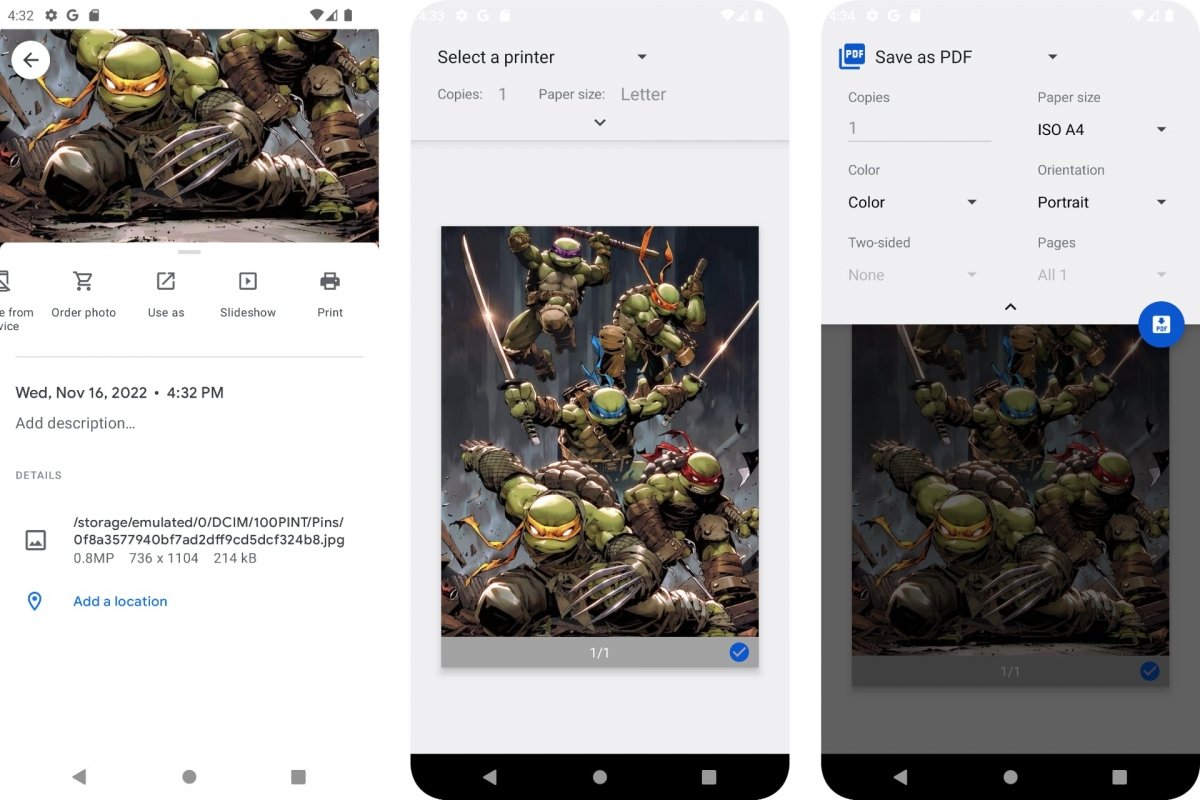 How to print images on Android
Once you tap Print, the Android print menu will open. If it is the first time, you will have to indicate which printer you want to use or if you wish to convert the image to PDF. After choosing the printer, you can customize the print size, quality, and other aspects, such as printing in color or black and white, single or double-sided, among other settings. Your choice will depend on the quality you want to print, the kind of printer, and more.
If you have downloaded several images from a board, you can select two or more images. Both in Gallery and Google Photos. To do so, tap and hold one of the images. Empty circles will appear to tap on. This way, you can mark which images you want to print. And finally, tap the More button and choose the Print option.