Almost no one likes to get up early, but starting the day with the music we love can give us the motivation we need to get out of bed. For some time now, the alarms in the Google Clock app feature integration with the music streaming platform Spotify (which was later extended to other services, such as YouTube Music). But how do you set a Spotify song as an alarm clock ringtone?
How to set a Spotify song as an alarm
The integration between Google Clock and Spotify allows us to set any song on this platform as the alarm clock ringtone. To do so, we need to follow this process:
Download and install the Google Clock app (if your device does not have it installed by default.)
Download and install the Spotify app.
Create a Spotify account and log in.
Open the Google Clock app.
Go to the Alarm tab.
Create an alarm or edit one of the available ones.
Tap the arrow icon next to the alarm to display the options menu.
Tap the bell icon to access the Alarm Sound menu.
Tap the Spotify button that appears in the top bar.
Tap the magnifying glass button.
Search for the song you want to set as an alarm and tap on it.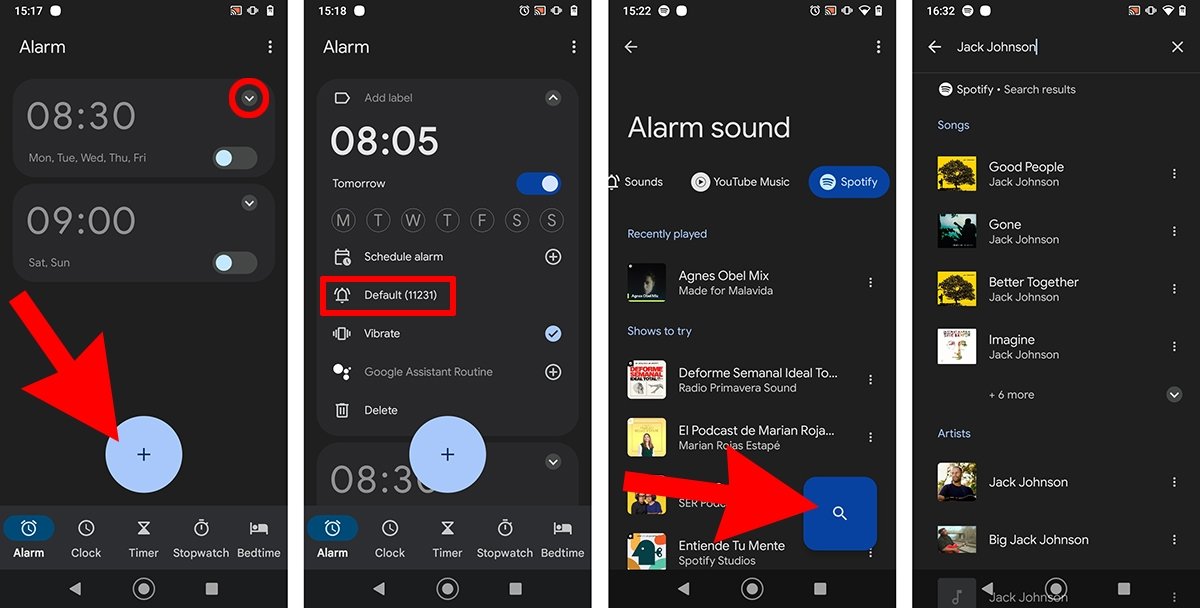 Steps to set a Spotify song as your alarm clock ringtone
Once the song is selected, we can exit the app. The main advantage of this feature is that it is available to Spotify subscribers and free account users.