Spotify is one of the most popular music services today. We can safely say that it is an important part of the history of online music. Over time, its applications have been evolving and offering the user more and more options. In this guide, we focus on the ability to save songs to the SD card when using Spotify. How can you do it? Read on to find out.
How to save Spotify songs to an SD card
Spotify includes an option in its official Android app that lets you choose the destination of the songs you download. This way, you will have the power to decide whether to send the files to the SD card or the internal memory. The main advantage of this feature is that the music you download with Spotify does not take up space in the internal memory. This way, you can reserve the storage on your device for other tasks, such as installing software.
If you want to send Spotify songs to SD, just do this:
Open the Spotify settings from the Home
Scroll through the list of settings until you find the Other
Tap on Storage, thus opening the storage options.
Selects the SD card as the destination for songs that are saved offline.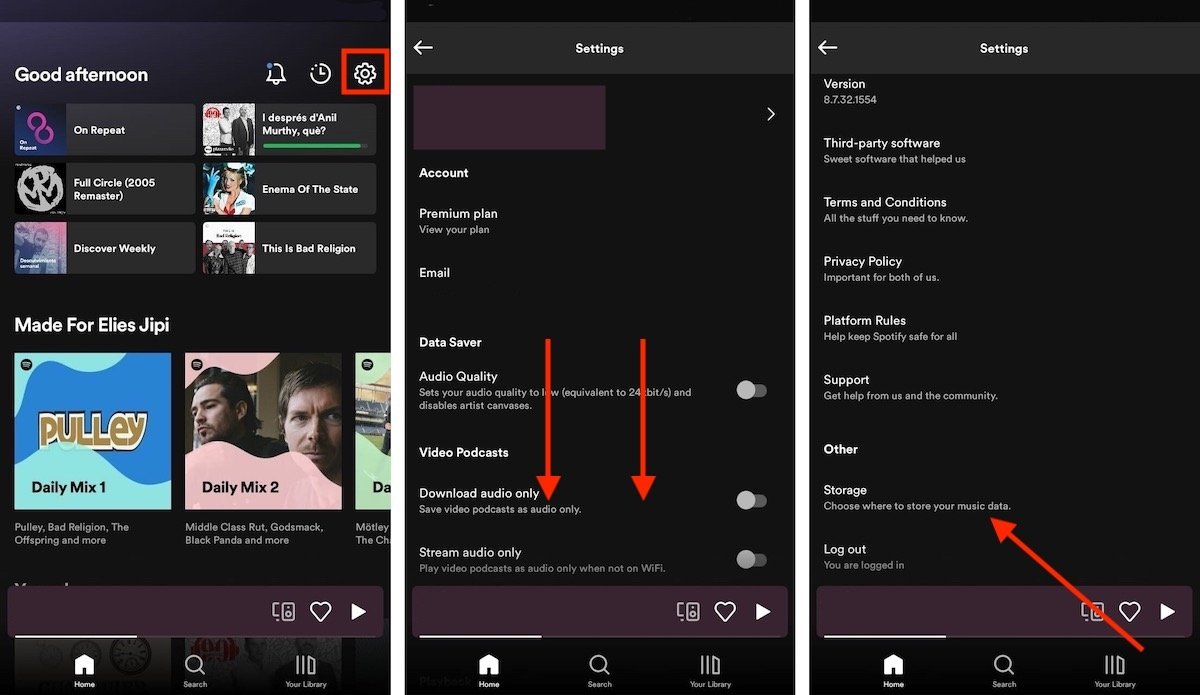 Steps to follow to send music from Spotify to SD card
As you can see, the steps you need to follow to send all the music you download to the SD card are extremely simple. However, there is one thing you should not overlook. For Spotify to allow you to perform this operation, you must have Spotify Premium to be able to download songs and the capacity of your SD card must be larger than the internal memory of your device. Only in these circumstances is the ability to send music to the external card enabled.