Office is the office suite of choice for millions of users. Getting the latest updates on Mac is something that can be done in different ways. The easiest one is to check for an update in the App Store for Mac. To do this, tap the icon of this application, it is located by default in the dock, which is at the bottom of the screen. When there are updates of any program to be installed, a red number appears. Click on the App Store icon and check Updates to see if you have an update for Mac. If so, just tap on Install and the download and update will be installed.
Check for updates in the Mac App Store
The second way to check it is by opening any of the programs that make up Microsoft Office, we have done it with Word. In the top bar of this program, go to the Help menu and tap Check for Updates.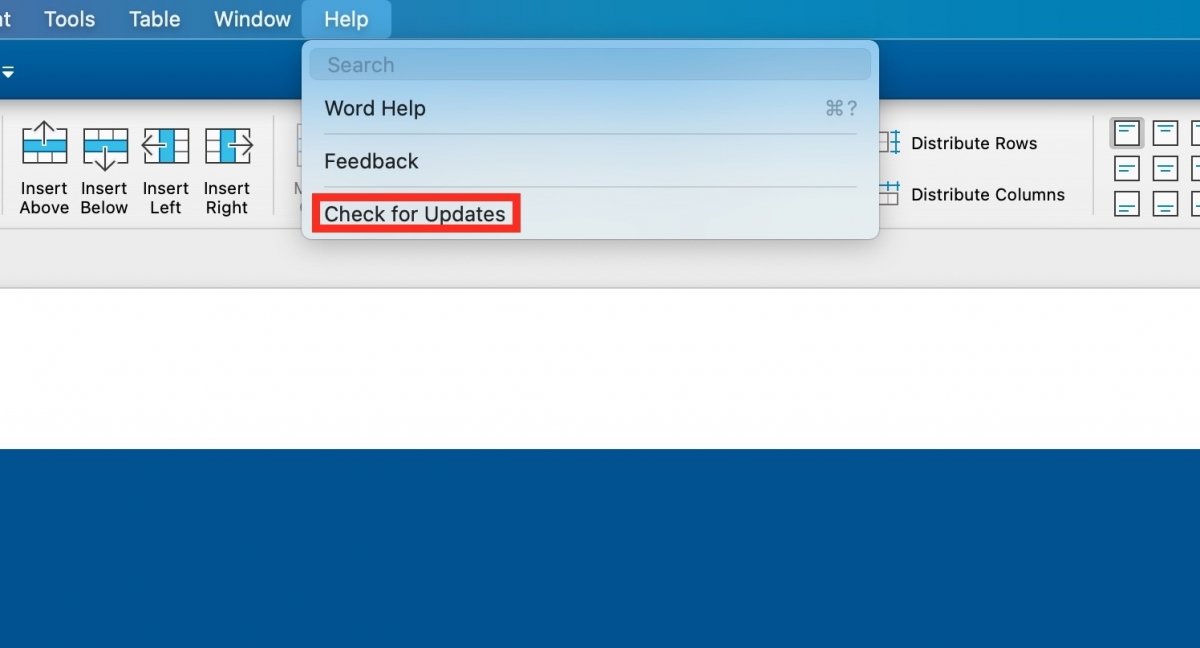 Check for updates in the program from the Help menu
A small window will open with the Check for Updates heading, tap it to check for updates.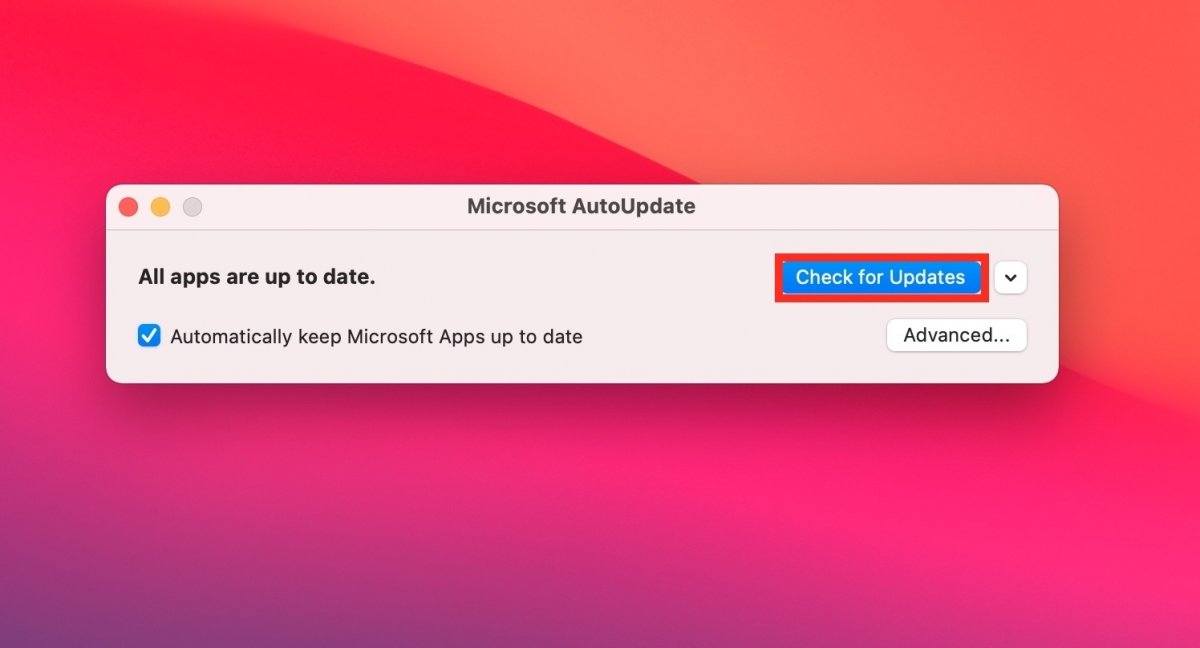 Checking for updates from Microsoft Update
The device will check for pending updates. If any update is found, it will tell you about it and let you install them. You may not have pending updates, in that case, you have nothing to do, you are on the latest version. Or you may even get an error message stating that you were unable to connect to the server. It may be due to an occasional failure of your connection or Microsoft's servers. No problem, just close the app and try again.
Also, you can configure advanced updates through Office Insider. This program requires registration but once registered, you will be able to download updates differently.
Once registered in Office Insider, tap on the Advanced button.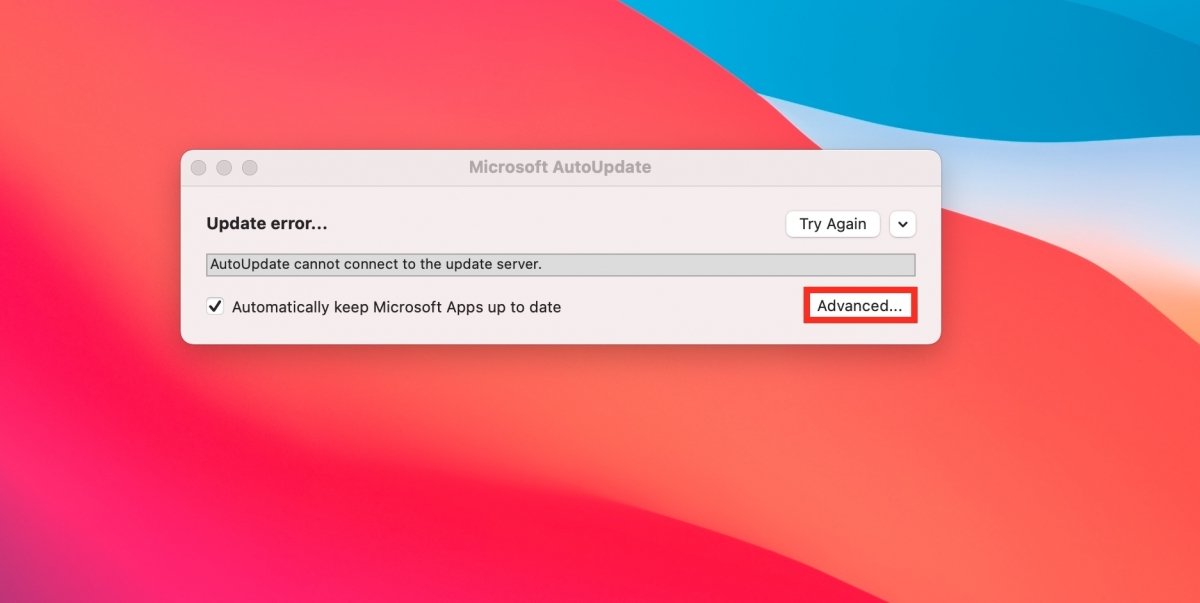 Searching for advanced updates
Now, you can select the channel you want to download these updates from. Select Current Channel (Preview) or Beta Channel.
Current Channel (Preview) offers early access to fully compatible builds with little risk.
Beta Channel is indicated if you want older, but no longer supported, pre-release builds to be released more frequently.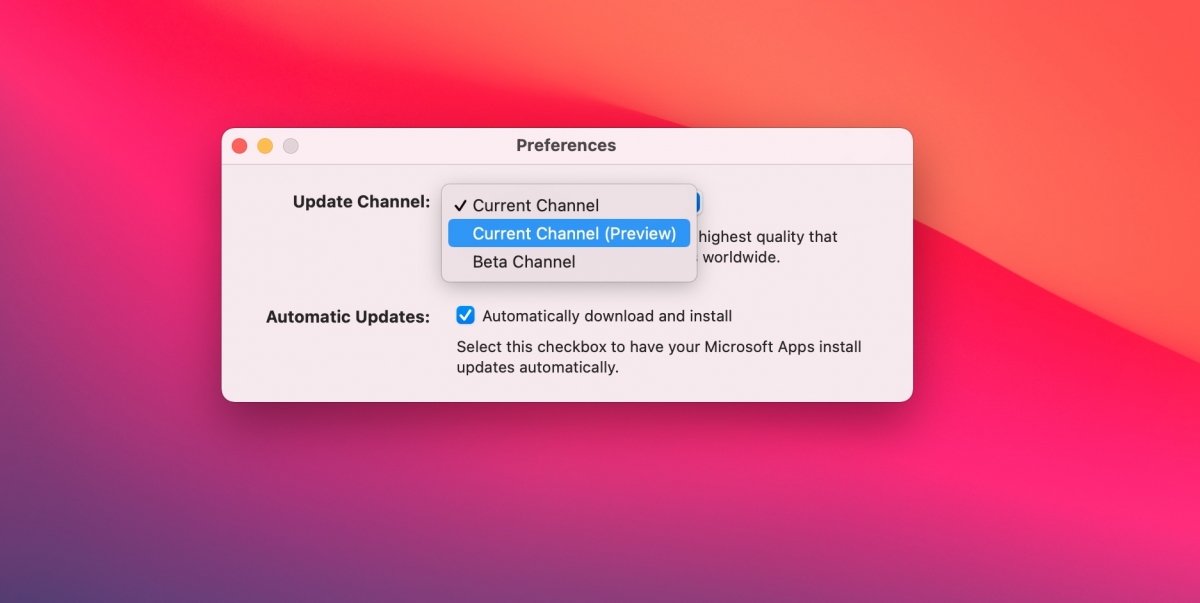 Choosing the update channel
Simply, and once you have chosen the channel, you will have to accept Microsoft's terms of use.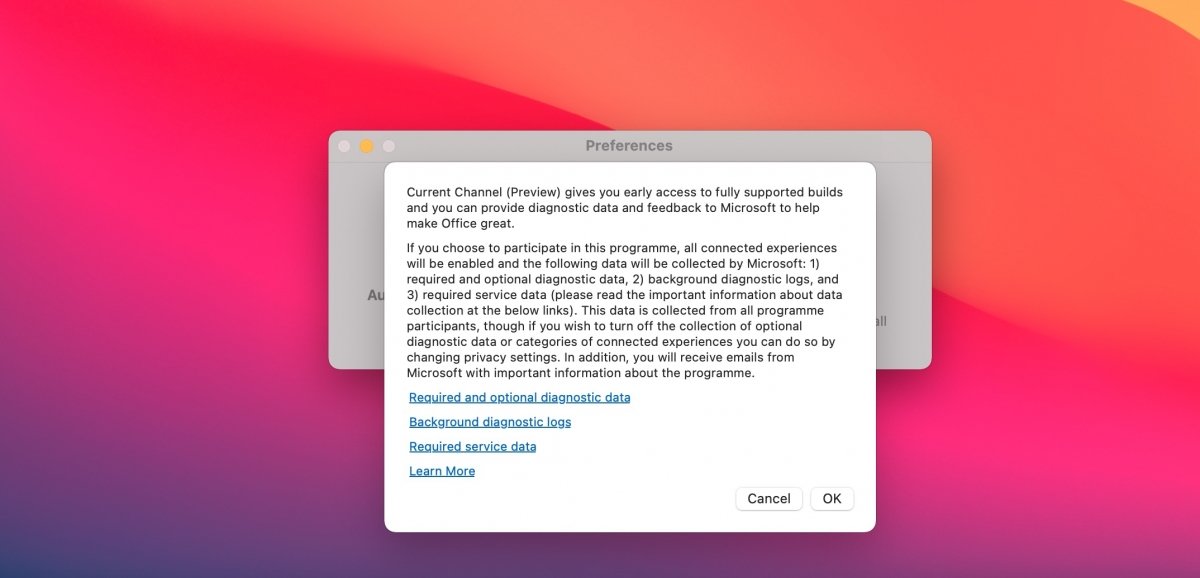 Accepting the advanced update rules and regulations
Remember that to make sure you are always up to date, you must click the Automatically keep Microsoft Apps up to date checkbox, found in the Help menu.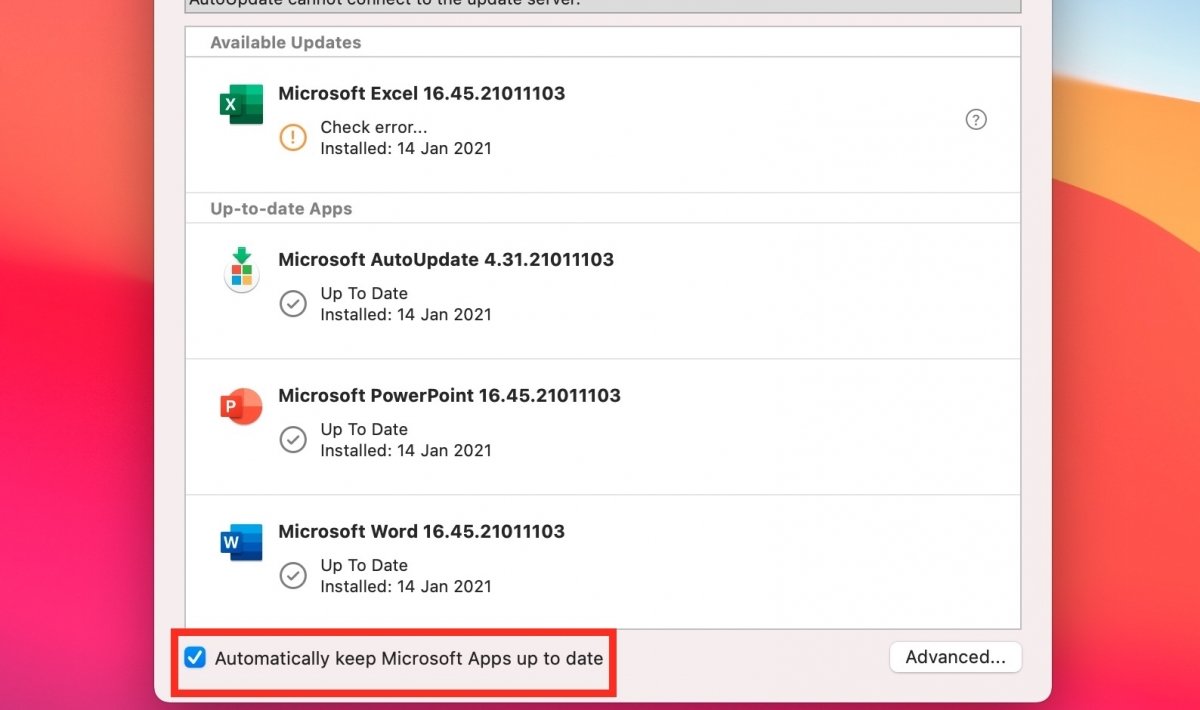 Automatic update option enabled
Keeping Microsoft Office for Mac up to date is easy and ensures the latest features, as well as the best security options provided by the suite's apps.