TutuApp, and specifically TutuApp Lite, is an easy-to-use application. Its main page shows the highlighted developments. This area is ideal for discovering applications and games.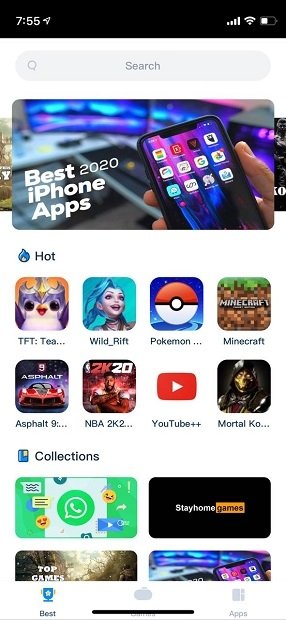 TutuApp's main page
From here, and from the rest of the TutuApp sections, it is possible to browse the repository catalog. All you have to do is tap on Search.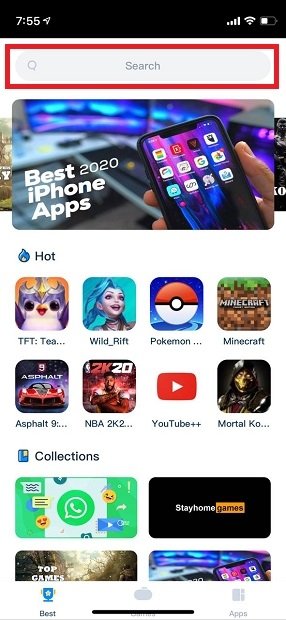 Search bar
The next section is Games. It is entirely dedicated to downloading games, most of them modified to obtain advantages or unofficial functions. As in the rest of the sections, at the top of the page, you will find a selection of the best proposals.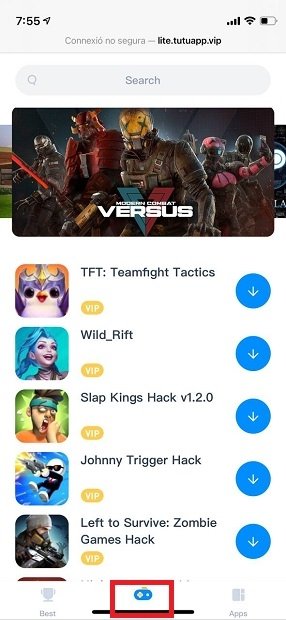 Game area
Finally, you will reach Apps, an area dedicated to all software that cannot be considered a video game. Following the general theme of the interface, at the top, you will see the search field and a slider with several featured applications.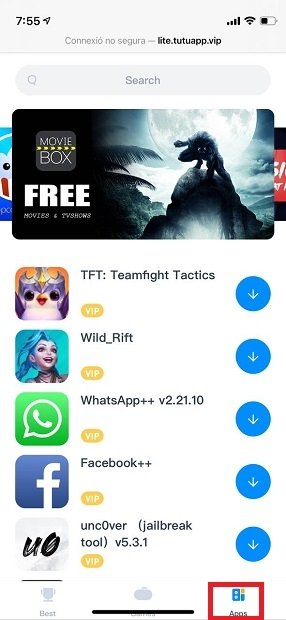 App area
It should be mentioned that TutuApp is a paid platform that requires a monthly, quarterly, or annual subscription. For this reason, all applications are marked with the VIP label, as a reminder of this fact. We have not been able to locate any application that does not have this indicator associated with it.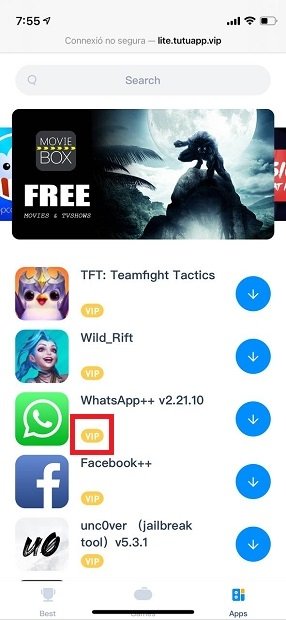 VIP applications
Applications can be downloaded by using the blue button next to each one of them.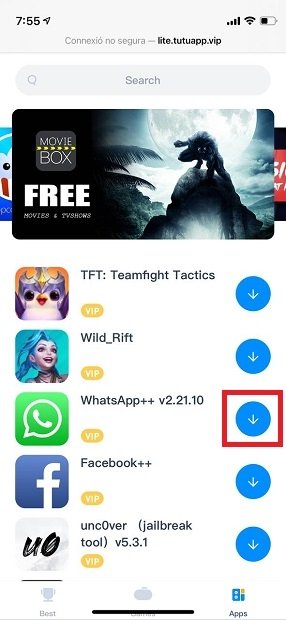 Start downloading an app
For any installation, an iOS profile is required to identify the device and allow TutuApp to register it as a developer account. To continue, tap Continue.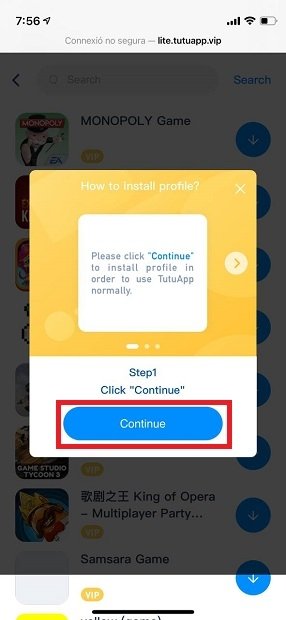 Install the installation profile
Enable the download of the profile with Allow.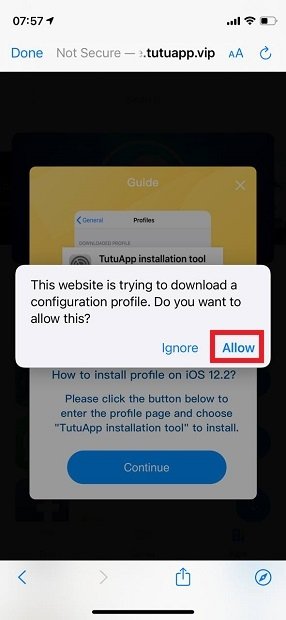 Allow the installation
Next, go to iOS settings, go to General, and then, to Profiles. There, you will find the downloaded profile with the name TutuApp installation tool. Tap on it.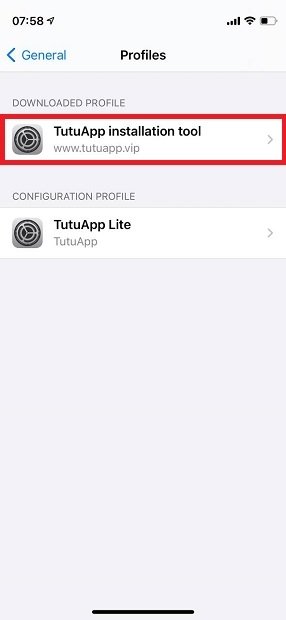 Installation of the profile
Tap Install to start the installation.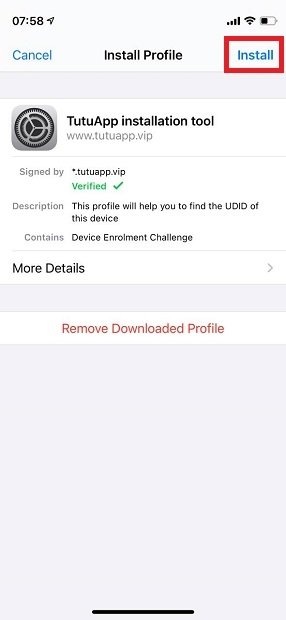 Confirm the installation of the TutuApp profile
Once the installation is complete, you will be redirected to the official TutuApp website, where you will be asked to make the corresponding payment.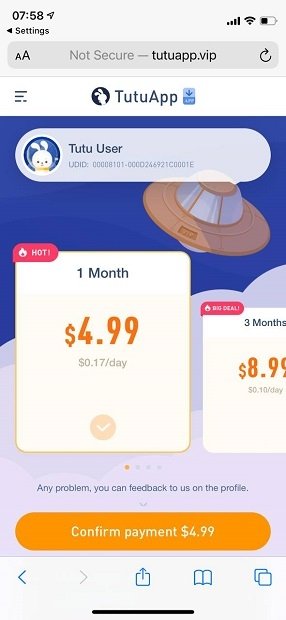 TutuApp subscription
This last step is unavoidable. There is no way to use TutuApp on iOS without a fee. Therefore, we recommend that you consider whether, in your case, the use of modified applications and games is essential or whether it is more advantageous for you to use official means to obtain additional functions.