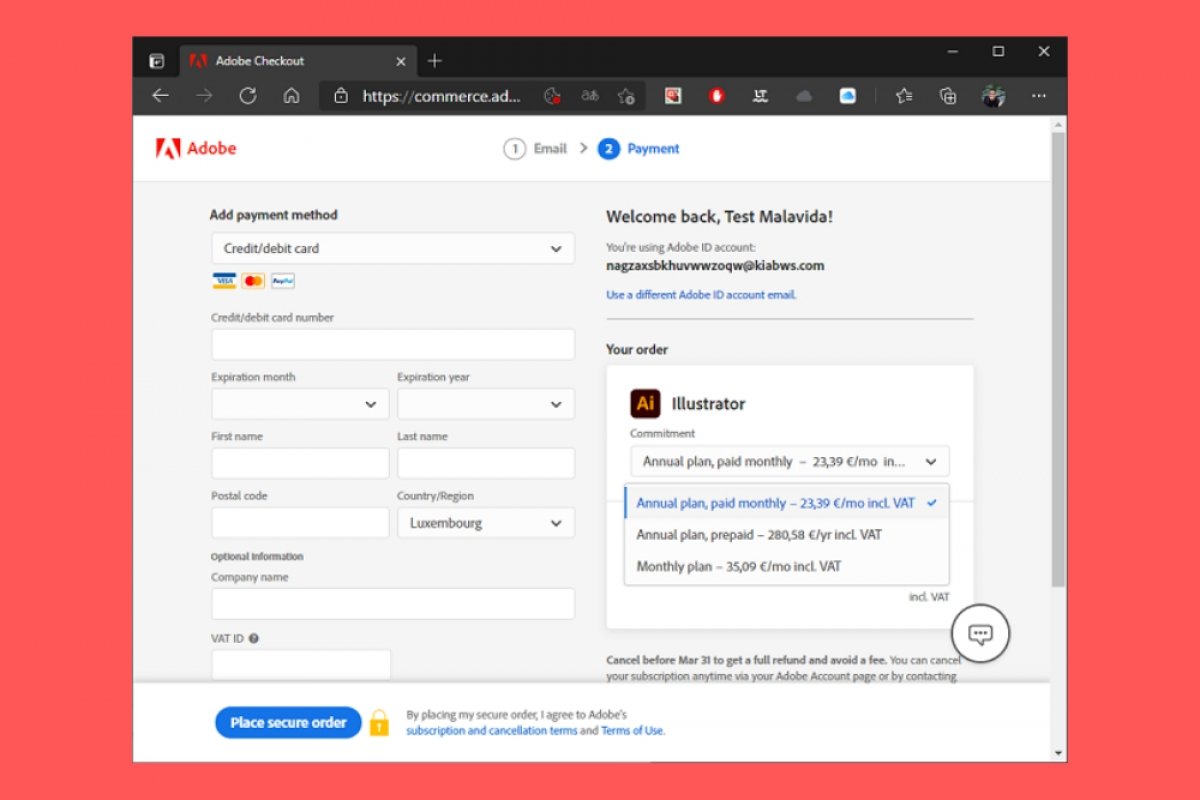 Adobe Illustrator is a highly complex software, mainly focused on professional use. As usual in this type of product, this tool is fee-based. Although Adobe offers you the possibility to use it for seven days to evaluate its features, after that time, you will have to pay a subscription fee. By doing so, Adobe will activate Illustrator, which will allow you to continue using it.
To activate Adobe Illustrator, open the application and click the Buy Now link, which you will see next to the number of days remaining on your free trial.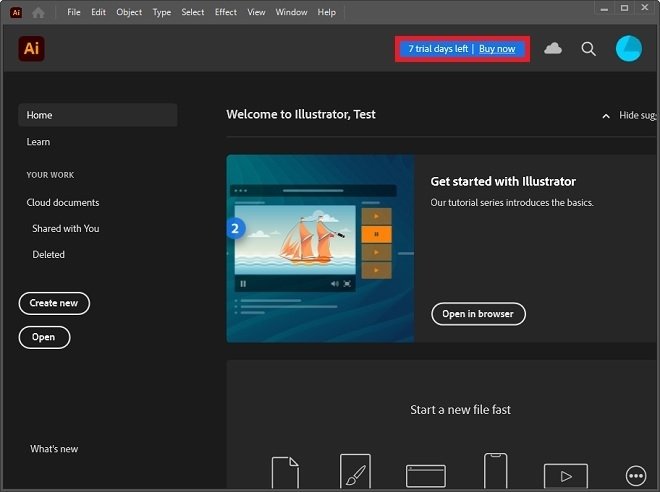 Purchase Adobe Illustrator
In the pop-up window, click Buy at Adobe.com.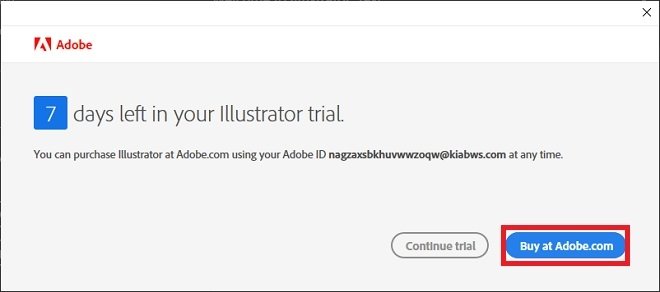 Go to Adobe's site
Immediately, the browser will open and load the Adobe subscriptions page. If you are not logged in with your account, log in with the account you used when you installed Illustrator. Also, do not forget to change the region if the prices shown do not match your local currency. Now, it is time to find Adobe Illustrator among the options and click on Buy now.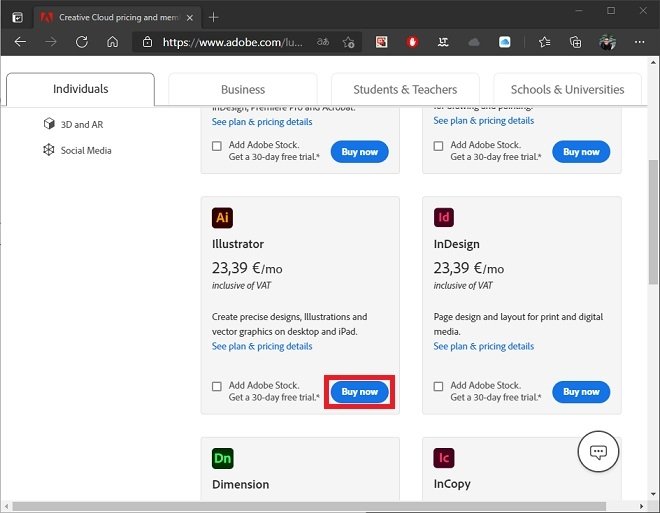 Purchase a subscription for Illustrator
At this point, you must enter your billing information, which includes your card number, name, and tax identification number. It is also in this section where you must decide, using the drop-down menu on the right side of the screen, the type of subscription. Do not forget that, if you select Annual plan, paid monthly, you will pay the subscription monthly, but with a one-year subscription period. The same applies to Annual plan, prepaid. Only by selecting Monthly plan, you will be able to pay for your subscription before the end of the first year.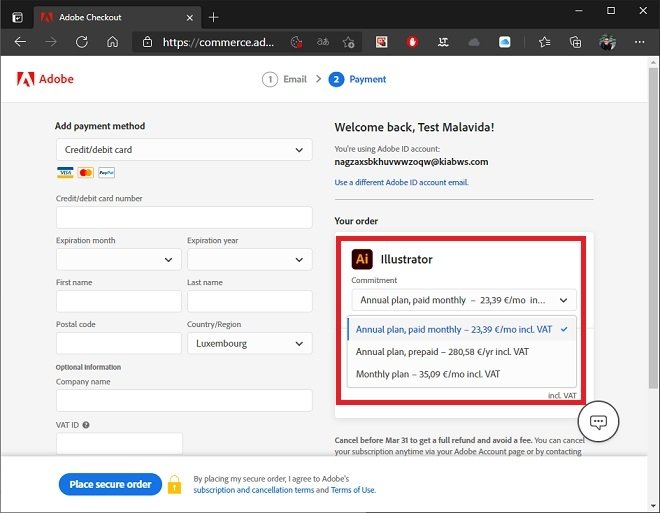 Choose a payment method
Finish the process by clicking on Place secure order. Once the first payment has been made, your Adobe products will be activated. As a result, Adobe Illustrator will be unlocked and you will be able to use it without any restrictions.