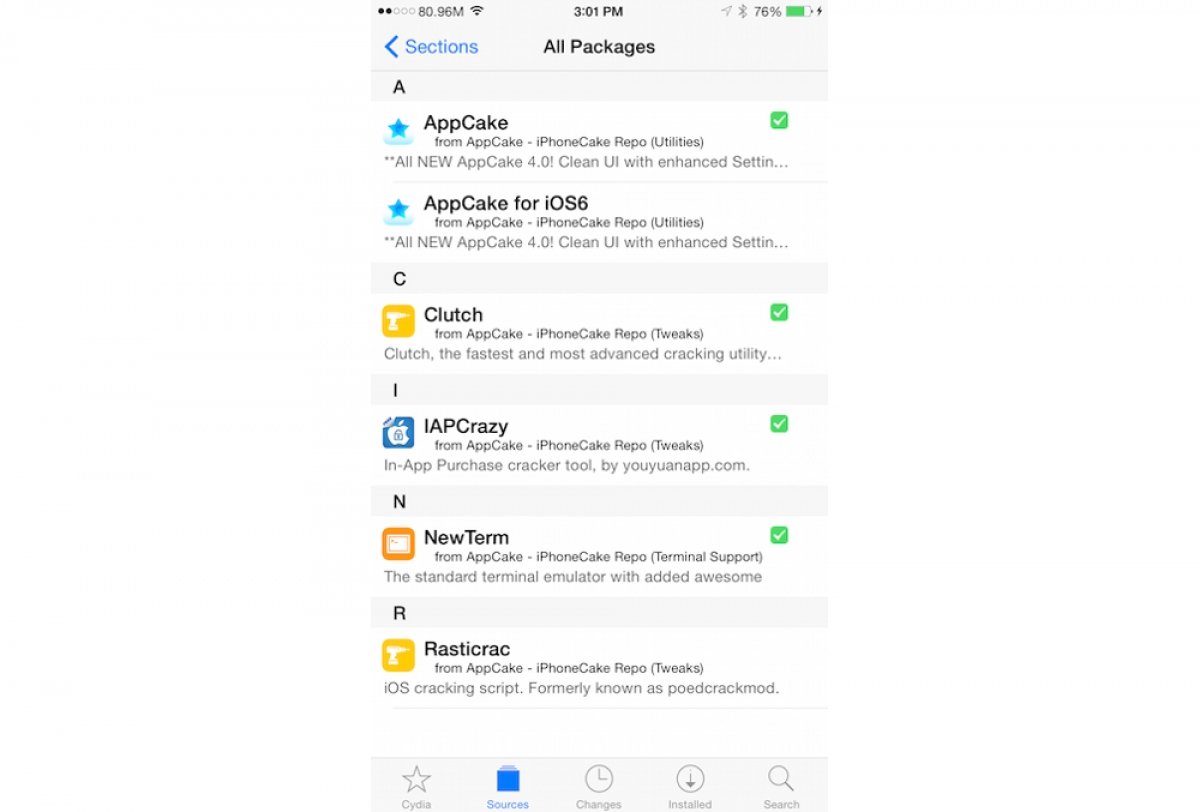 Once you've installed AppCake, you now need to learn how to use the resources offered by this alternative market to Apple's official App Store. Let's explain to you what you have to do:
Step 1: after completing the installation from Cydia, you'll see how AppCake is available from the home screen of your device. Open it just like any other application.
Step 2: once you've accessed the app, you'll soon see that it offers you a list with the most popular applications available to be downloaded. But before you start downloading apps like crazy, the best thing to do is to go to Settings and enable the Automatically Install mode. Thus, once you download the packages they will be installed automatically without having to go through the same process time and time again.
Step 3: now go back to the list of apps where you'll see that you've got several options to download files. One the one hand, the above-mentioned list of most popular apps, and on the other, the latest additions to the store, categories that you can explore manually, and a search tool to look for applications by inputting keywords. You'll soon notice that the categories are organized similarly to iTunes: Lifestyle, Business, Education and Entertainment, Games…
Step 4: you can access the Forum to connect with other users and find out what applications are trendy and which ones are the funniest and most useful.
Step 5: once you've found what you're looking for, press on the app and read the product's description, where you'll be able to find out if it has any special requirements.
Step 6: now just press on Install to download the app.
Step 7: finally, if you go back to Forum you'll see that you also have the possibility to publish your own applications. Just sign up as a user and select Submit an App.