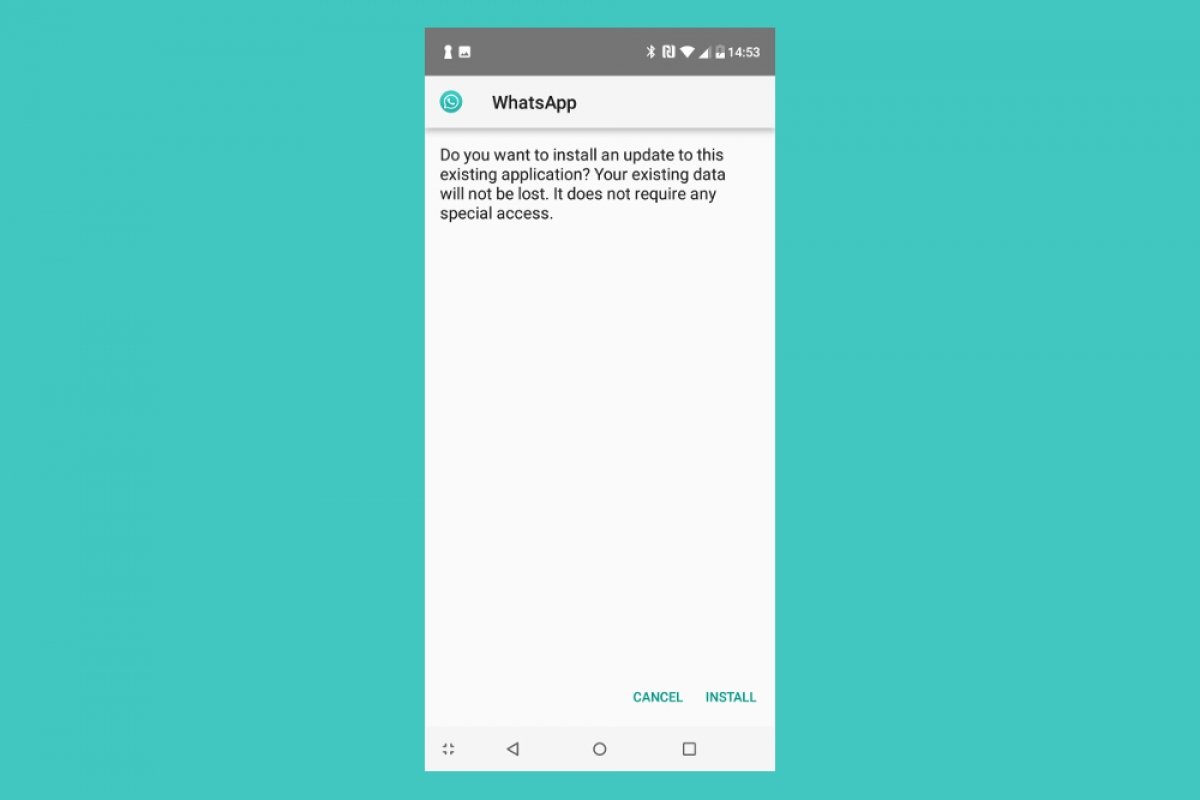 Updating GBWhatsApp is different to the official WhatsApp Messenger because this process is usually carried out on any Android device through Google Play Services. On the contrary, to update this WhatsApp MOD we have to follow these instructions:
Step 1: in the first place, you have to do just like during the installation of GBWhatsApp. In other words, you have to create a backup of your conversations if you want to keep them and restore them after the update.
Step 2: go to your Android's Settings menu and from the applications manager, uninstall GBWhatsApp.
Step 3: download the new version of the application from Malavida, where you'll find the APK file.
Step 4: once downloaded, open it just like you did when you installed it, from the operating system's notifications tray or from the folder that you've configured to save your downloads.
Step 5: click on the icon and follow the installation process. Once finished, you can delete the APK file to save space.
Step 6: finally, register your phone number once again and restore the chat conversations you backed up earlier.
As you can see, updating this app is identical to installing it from scratch because, as we mentioned above, this update isn't controlled by Google Play Services. The reason is that this app isn't linked to Google¡s application updated system because it can't be downloaded from the official Android marketplace as it's a development that hasn't been authorized by its owners. Unofficial app developments are usually banned from Google Play as they go against the rules set by the store.