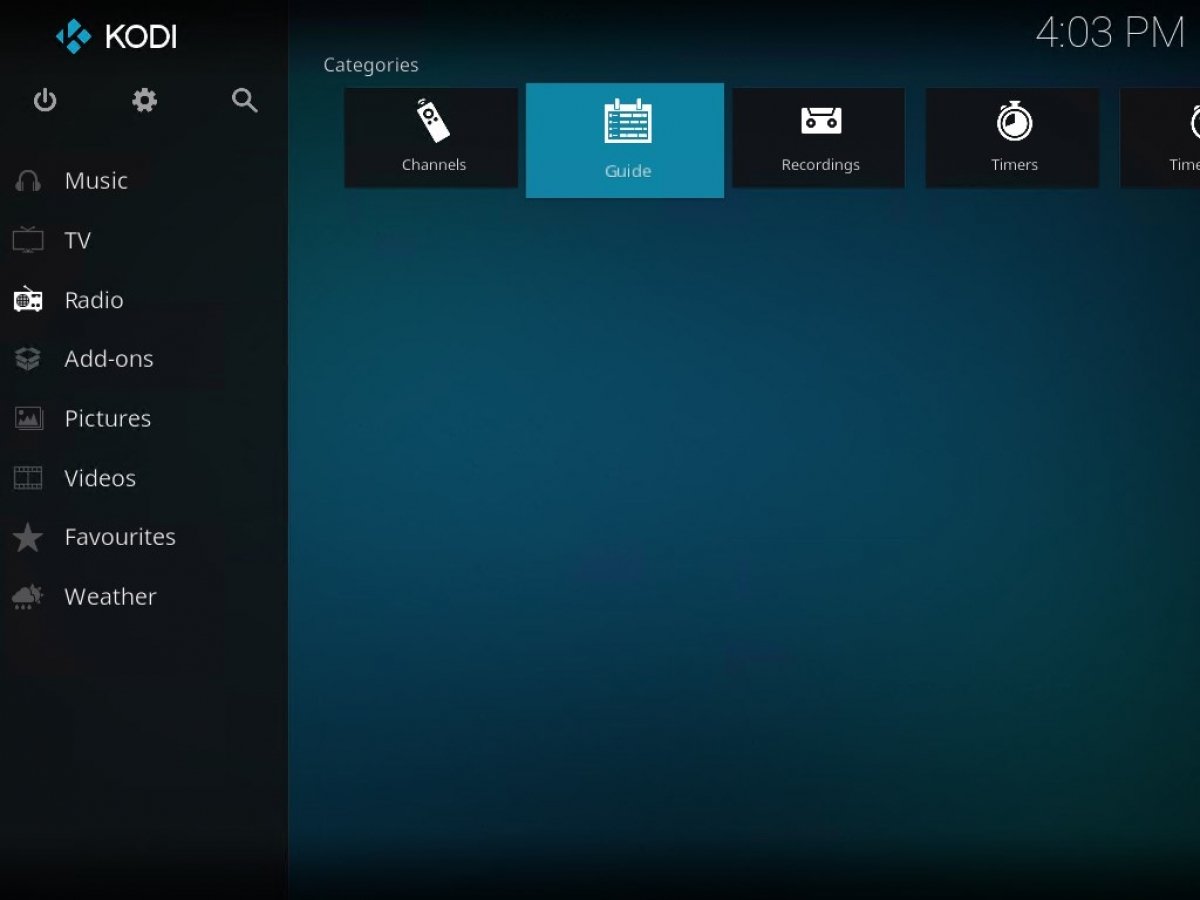 Kodi is an open-source (GNU/GPL license) and completely free multimedia center that lets users merge all their entertainment in one place. Kodi is a software to watch videos or streaming TV, make recordings, listen to music, view images, play games, browse the Internet or check the weather report, to name just a few options. The goal is to unify all your audiovisual entertainment options under a single and simple interface. So we avoid the hassle of resorting to various sources, keeping all the content properly organized and always available.
Where does all this content come from? First of all from your own library. Kodi can store, organize and manage all the audiovisual content you have. You only have to import it into the app to be able to enjoy it without limits. But that is not all, using add-ons and plug-ins you can add a lot more features to the software. There is a large community of programmers and users that develop and share add-ons of all kinds and for all purposes. With them, it is possible to access video platforms like YouTube, audio services like SoundCloud or even one of the most interesting things, watching live TV or watching series and movies. There are literally thousands of add-ons available on the Internet that can be installed in Kodi to expand your entertainment possibilities infinitely thanks to its open-source concept, letting any user take the source code and create their own modifications. You can get them either from the Kodi interface, where there is a specific section dedicated to them or by downloading them from the Internet and adding them later.
Kodi\'s origins date back to 2002. Originally named XBMC (Xbox Media Player/Center), it was created as an application that could be installed on the first pirated Xbox consoles to play the media content placed on their internal storage. Eventually, XBMC was developed for other platforms, initially for computers and later for mobile devices. In 2014, its creators decided to rename the software to Kodi, the current application name.
Kodi\'s customization options are almost infinite, adapting to the user\'s needs at all times. There is a large number of skins that can be adjusted to the user\'s liking to optimize the software for use on large screens such as a TV screen. In fact, it is one of the easiest ways to upgrade an ordinary TV into a Smart TV. It is available in multiple languages.
Kodi is totally legal software. However, its open source has led to the creation of add-ons dedicated to illegal audiovisual content, especially pay-TV broadcasts, films, and series. That is one of the main reasons why it has become widely used around the world. Much of its popularity lies in the ability of its add-ons to access copyrighted content for free. That is why many companies and copyright protection organizations have declared war against software. Its developers encourage all users not to use Kodi for illegal purposes.