The easiest way to convert an Excel file into a PDF document is to use Microsoft Excel. The program lets you save or export your spreadsheets in PDF format, so it is very simple to do this conversion. And it can also be done from two options.
Open your Excel document, navigate in the top toolbar to File, and select Save As.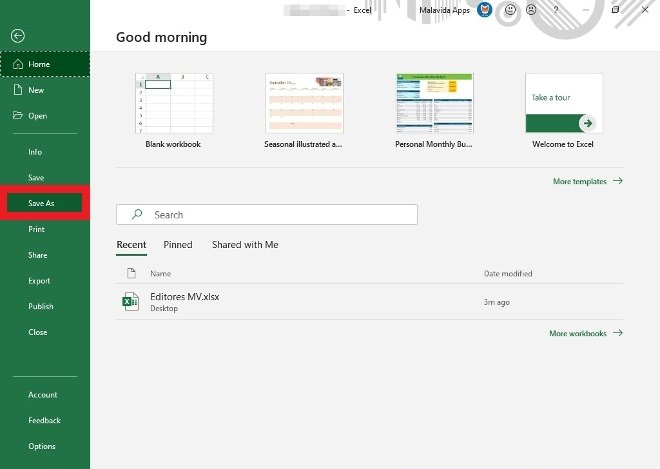 Search for Excel's save as option
Now, you have to choose the directory to save the file in, and most importantly, the final format of the file. Pull down the format menu and select PDF from the list.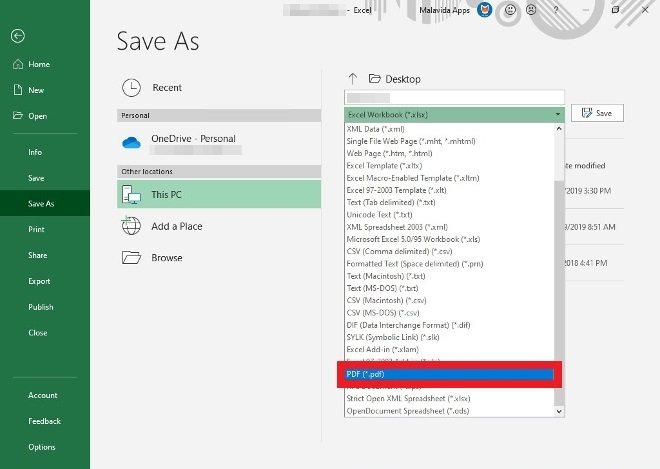 Select PDF as the format in the drop down menu
When you have both things defined, you can look for the Save button in the upper right corner, and it will process the document and give you the final version.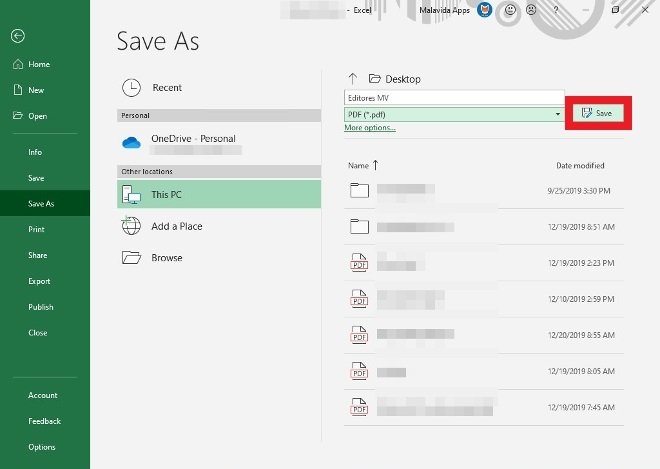 Press this button to save the new file
As we said at the beginning, this is not the only way to create a PDF from Excel using this software. Go in the top menu to File but this time, select Export.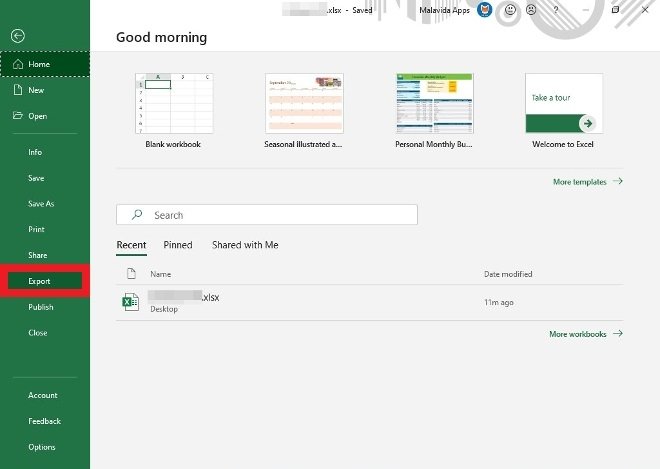 Select the option to export from Excel
Click the Create PDF/XPS button to open a file browser.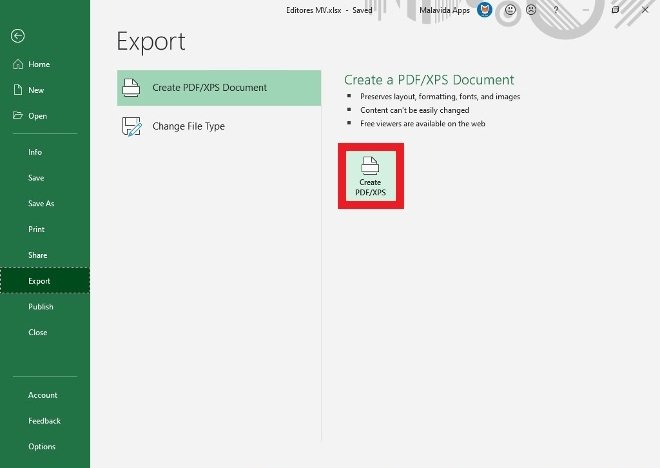 Press here to generate the PDF
Finally, choose the destination directory for the file and the document name.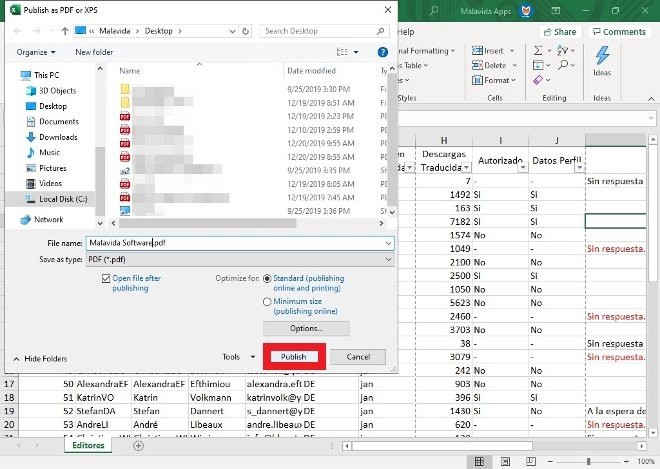 Choose the PDF's destination folder
How to convert Excel to PDF online
If you do not want to use Microsoft Excel, you can use a free online option. Several websites work as online converters, but you do not even need to use them. Probably, the most efficient way to convert Excel to PDF without installing anything is to use Google Drive and Google Sheets. Google Drive will serve to host your Excel file, and with Google Sheets, you will be able to save it as a PDF.
Log in to your Google account and sign in to Google Drive. Upload the Excel file you want to convert to PDF to your storage space. Once it is done, double click on it to open it directly in Google Sheets.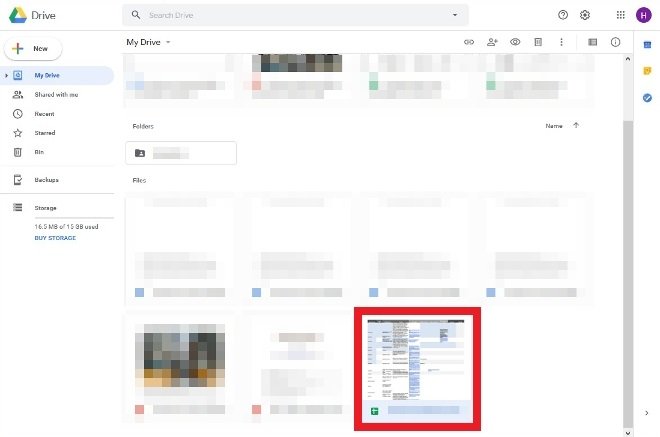 Double click on the Excel file in Drive
Now, go to File, select Downloads, and choose PDF format from the menu.
Option to download PDF from Google Sheets
Finally, define the characteristics of the final document and click on Export in the upper right corner. You will only have to choose a directory to get your Excel converted to PDF.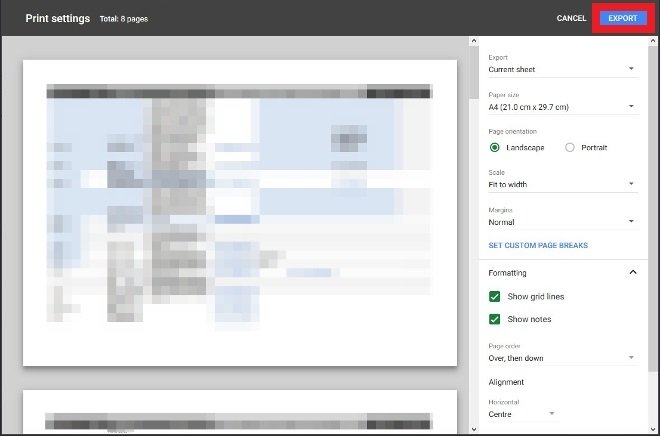 Final configuration of the new PDF
As you have seen, there are two different solutions to do this conversion without any problem. And if something goes wrong, nothing is stopping you from taking a screenshot of the content of tables and so on, pasting it as an image on a blank text document, and then exporting it as a PDF. Any free office suite is compatible with the Adobe format.