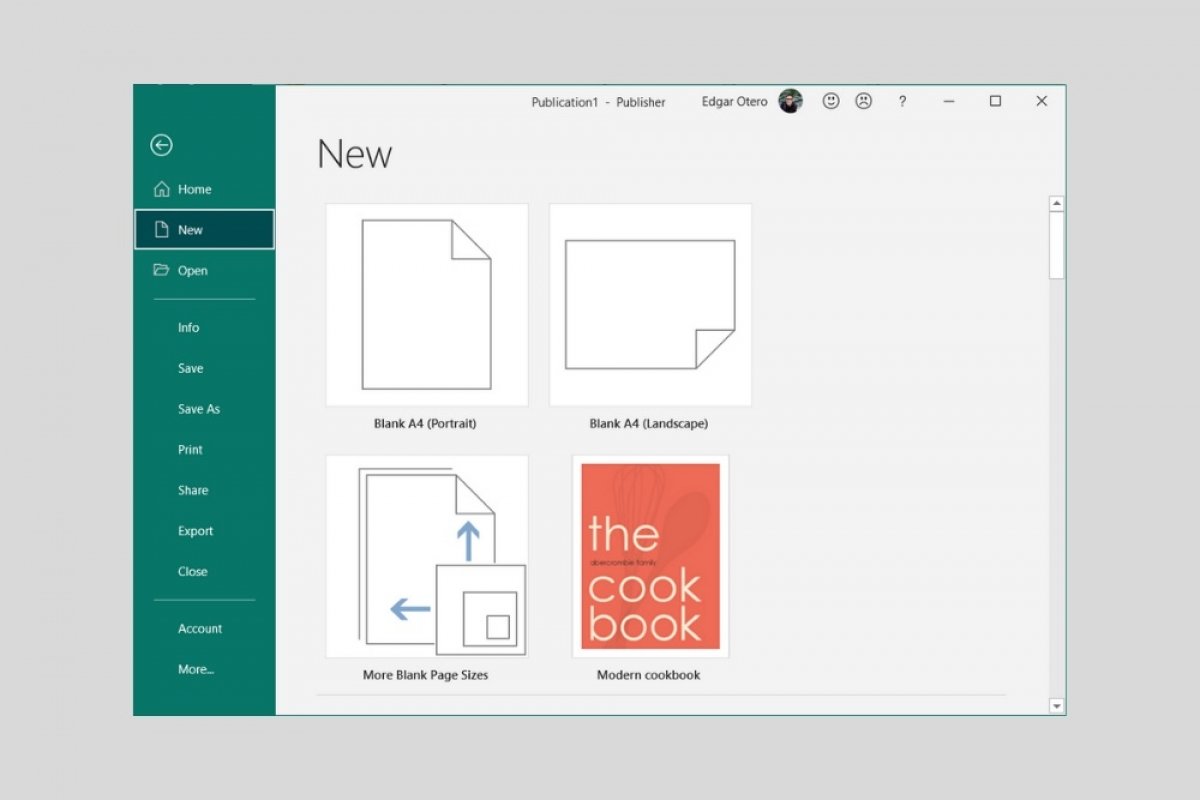 It is very difficult to determine the exact number of templates available in Microsoft Publisher. In the official repository, you can find an endless list of designs that you can freely use in your projects.
Publisher templates are organized into two main groups. First of all, those included in Office, which prioritize design and let you create eye-catching publications in just a few clicks. They also include various master pages, such as the front and back covers. Secondly, you have the integrated templates. This second group prioritizes structure over design. Therefore, they are perfect for creating tri-fold brochures, labels, and other more specific printed formats.
To explore the official Microsoft Publisher templates, click on the More templates button on the main screen.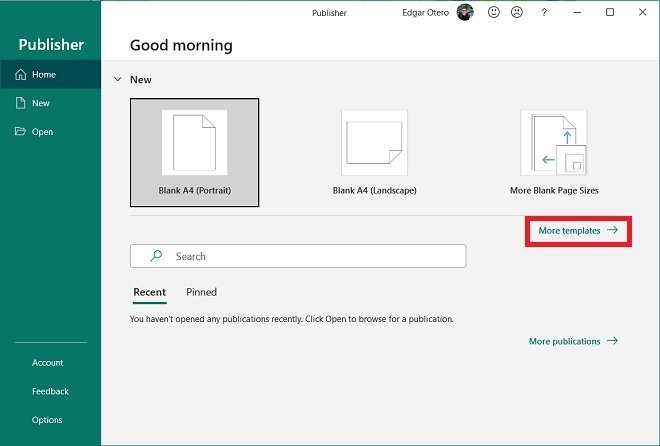 Open the template selector
Then, use the category selector or the search engine to find the template that best suits your needs. Just double-click on any of them to start using it.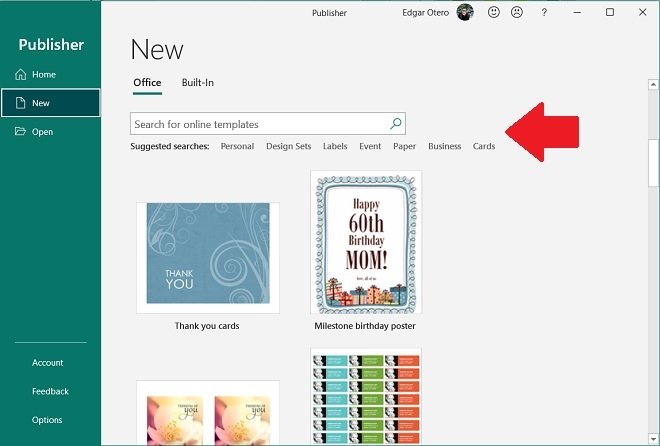 Search among the templates
As in other Office applications, Microsoft Publisher also lets you create customized templates. When you have finished your design, select Publisher Template from the drop-down next to Save as type in the Save As window. The templates of this application are stored in a PUB file. By the way, the templates have the same format as the projects, for which the PUB extension is also used.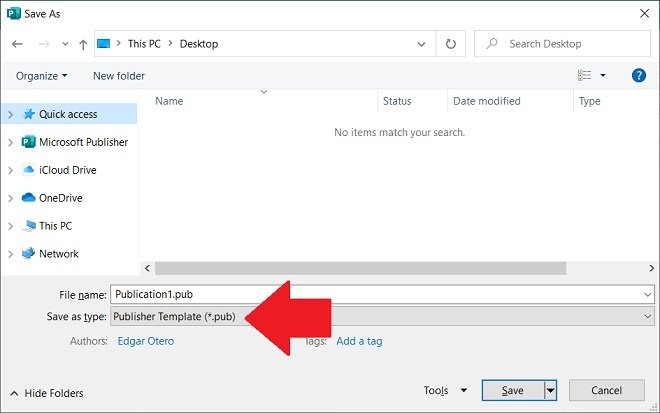 Save the file as a template
The needs of most users will be covered by the official Microsoft template gallery or the ability to create them. But if this is not enough for you, many Internet sites distribute templates. Most of them can be downloaded free of charge. However, the most professional designs are usually paid for.