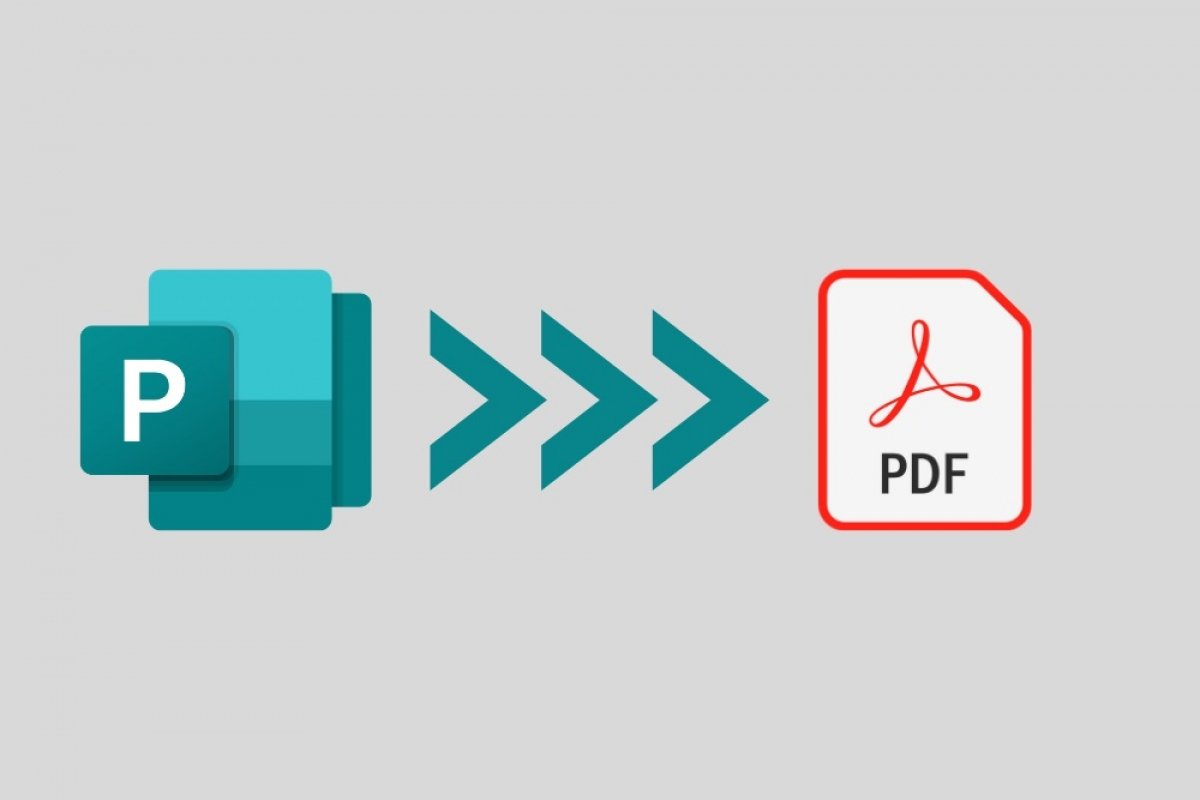 To be able to convert a Microsoft Publisher publication to PDF format straight from the Office software, we have to carry out the following operation:
Step 1: click on the button of the File menu on the upper toolbar and then choose Export > Create PDF/XPS document > Create PDF/XPS document.
Step 2: a dialog box will open from where we'll have to choose the name of the new file that we're about to generate.
Step 3: now we'll have to select Save as type and here we'll have to choose the PDF format.
Step 4: now go to Options and select the option for the online or printed view of the publication. There are five different possibilities because as well as the option to customize the document's parameters, we can choose between 4 preset options: Minimum size, for an online view on a single page; Standard, if we want to share the document by email or any other similar channel; High quality printing, if we want to print the document from our desktop or from a printing center; and Commercial printing service, to create larger files with a higher quality for print-outs with a commercial purpose.
Step 5: finally, just click on OK and Publish.
Choosing the PDF format can be the most appropriate way to share a document generated with Publisher. We have to take into account that many users don't have this program installed with their Office suite, therefore, there may be certain compatibility issues when it comes to trying to open a file in PUB format.