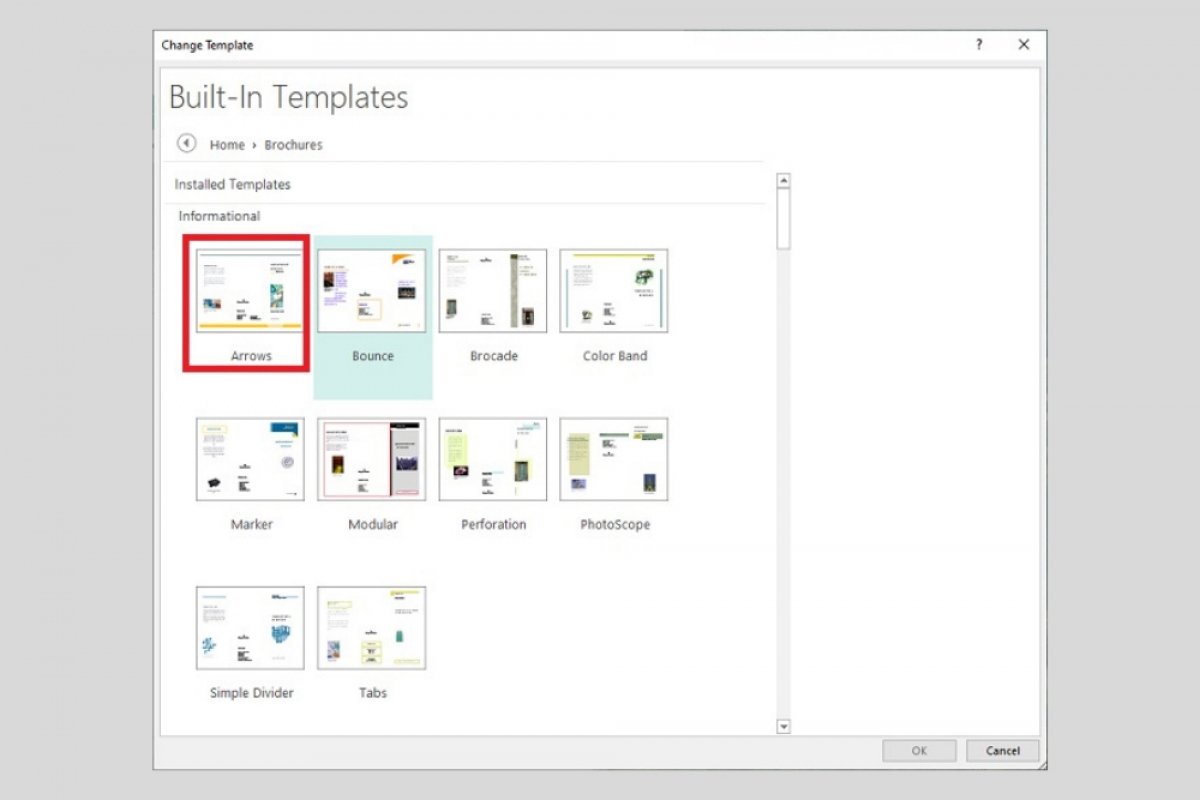 Creating a three-panel brochure (or tri-fold brochure, as it is also known) on Publisher is easier than you might think. This is due to the built-in templates which just make everything faster and easier because they come pre-designed. This is how you go about it:
Step 1: in the left-hand interface menu you will see the option Select Design. If you click on that option, you will go to Template Options, where you can select the kind of brochure you would like to create.
Step 2: click on Apply Template and a gallery will open offering you different models of template design. Select Brochure.
Step 3: now simply choose the format that you would like to create, which in this case is the 3-panel brochure, and now you can start working on it.
All you need to do now is add text, images and other elements in the same way you would with any other kind of document. Don't forget that this is a double-sided document, so you'll have to work on the back as well as the front. You can fish your graphics from your computer hard drive or get them from online image banks. Some of these image banks are free because they are not under copyright and do not require permission to use them. Others you have to pay for, but they offer a wider range of images and, truth be told, of superior quality.
Finally, when it's time to print, you have to first print one side and then flip the page to print the other. At least, this is how you do it using a personal printer; professionals use a double-sided print system designed to print out large numbers of copies.