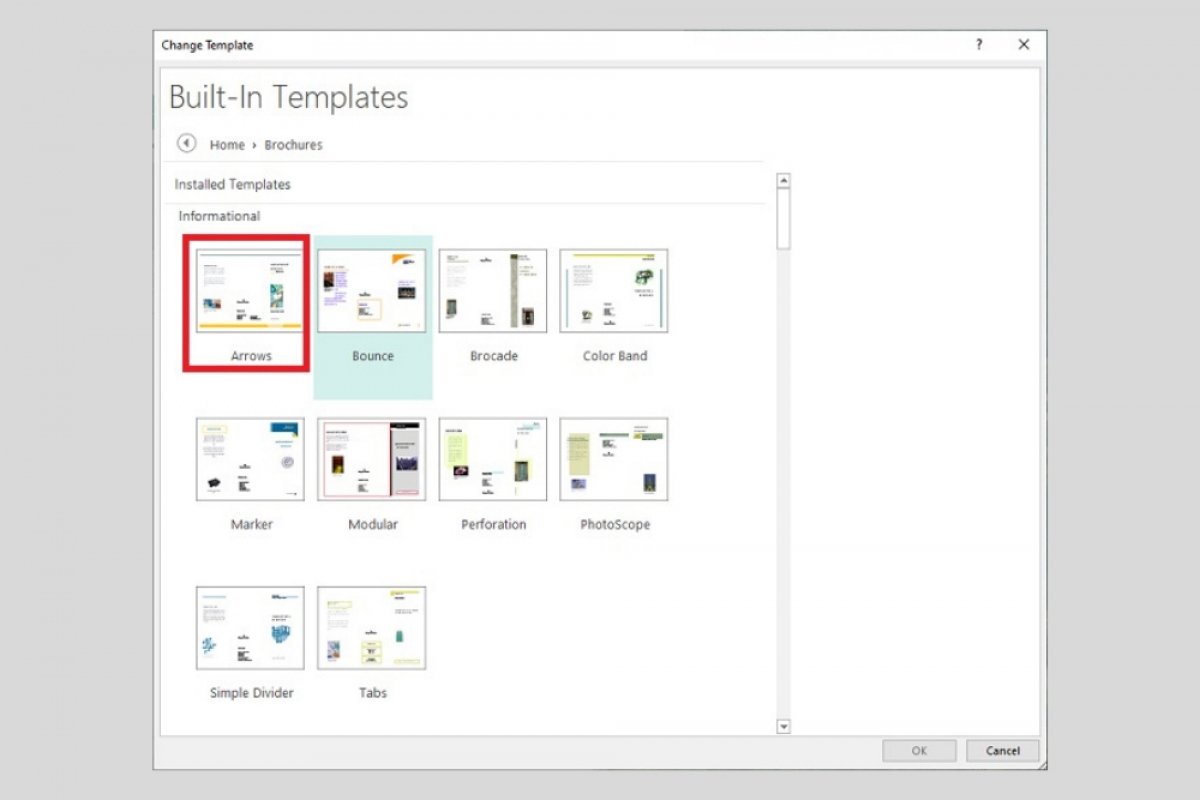 One of Microsoft Publisher's main strengths is the creation of tri-fold brochures. This kind of printed publication is characterized by the fact that it is folded on itself in two different places, offering three totally differentiated sections of content. Most of the time, they are used to communicate useful information or as an advertising element.
Whatever the purpose of your tri-fold brochure, Microsoft Publisher is an excellent tool to design it. Although it can be created manually and from scratch, it is way easier to use one of the templates included in the application. To access them, go to the Page Design menu and click on Change Template.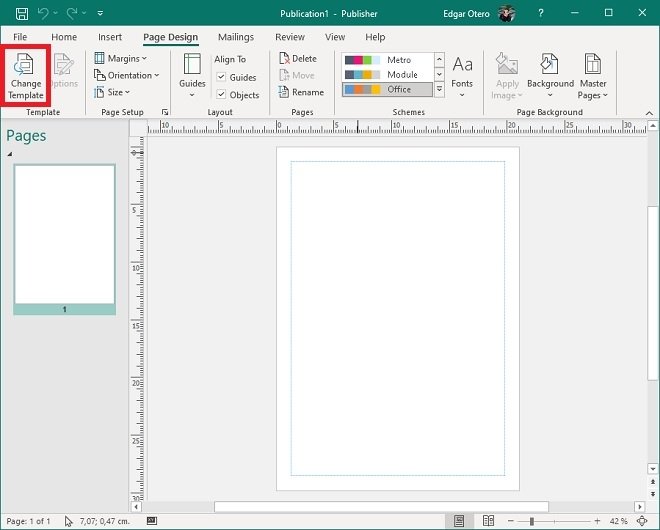 Change the project's template
A window will open, go to the Home section and select the Brochures option.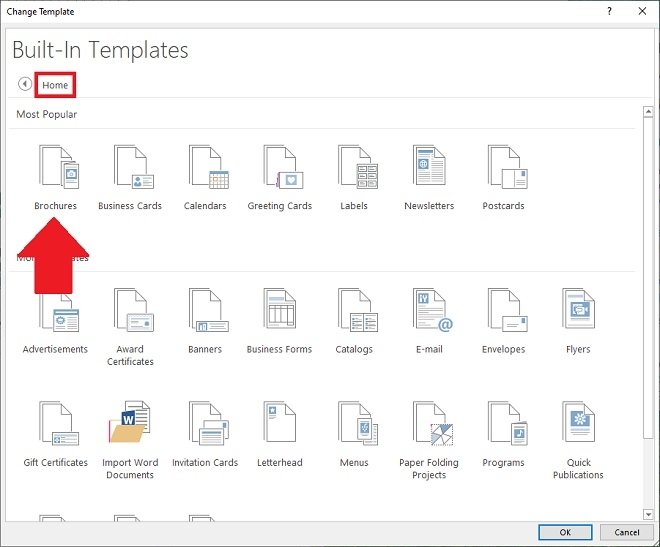 Templates to create brochures
There, select a predesigned template. You can choose the one you like the most, but what really matters about the template is its structure. Its design is completely editable anyway.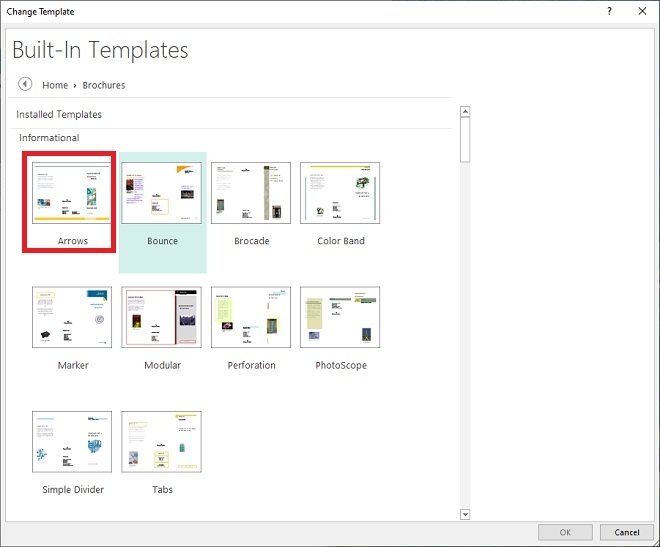 Choose a template
After loading the template, you can use it as a guide to design your tri-fold brochure. Add as many elements as you need, such as text or images. Remember that the tri-fold brochure needs two pages, one for the front and one for the back. The vertical blue lines mark the place where the tri-fold brochure should be folded. Use them to correctly place each object.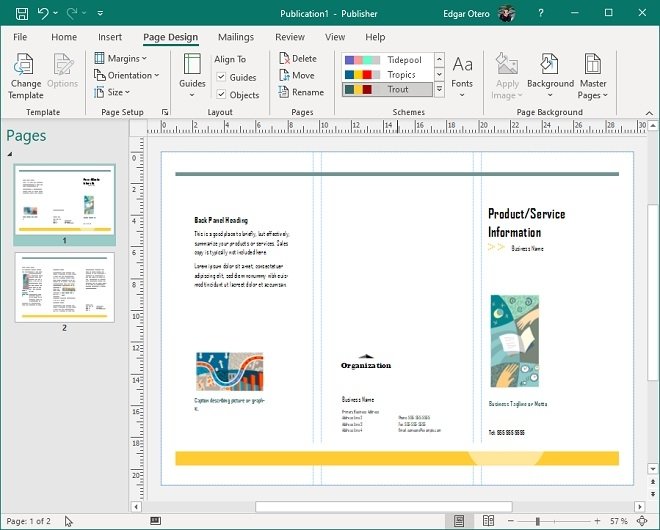 Trifold template in Publisher
In addition to this template, Microsoft Publisher offers you many others that will help you to quickly design projects with different formats. For example, it is possible to create contact cards, flyers, e-mails, invitations, and menus. You will find them by clicking on the Change Template button. Remember that you can modify the template of your document as many times as you wish.