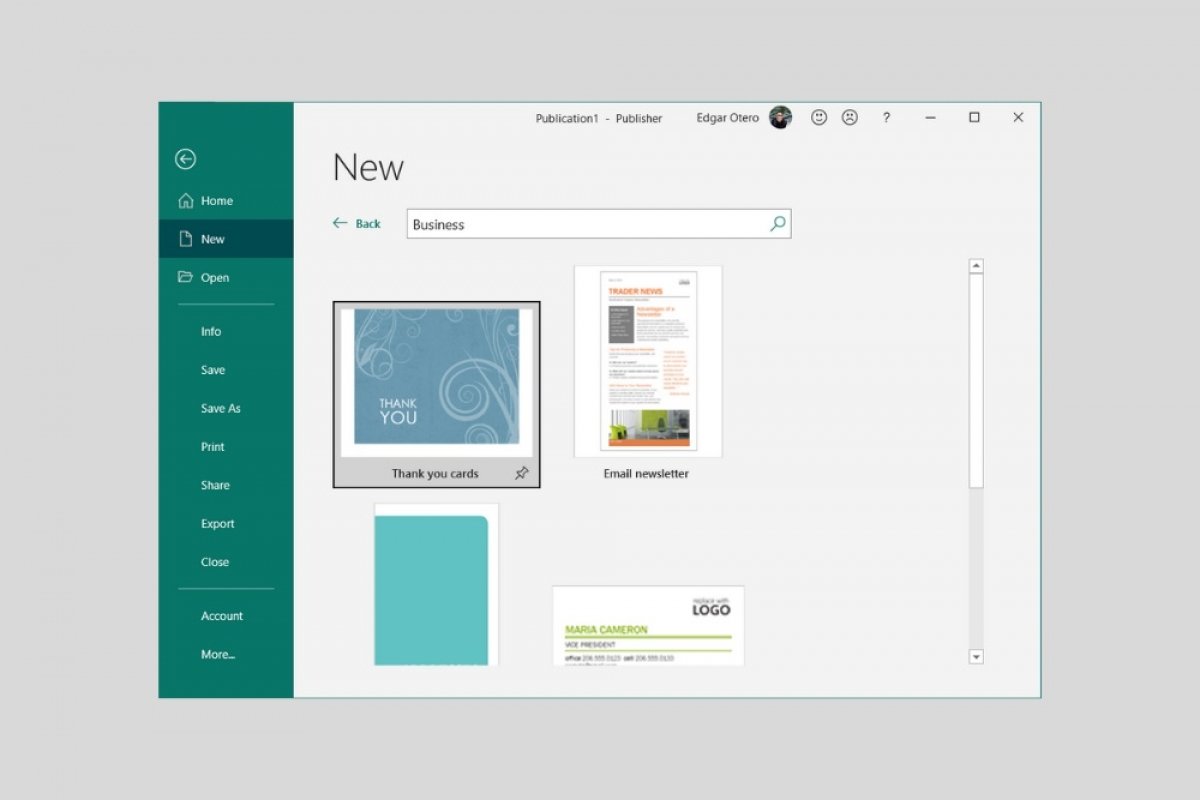 The templates in this and other editing programs are pre-built pages designed to make creating and copying documents faster and easier, particularly when creating identical or almost identical copies.
They are arranged in different categories so that they can be selected in line with what the user is interested in and aiming to create: brochures, labels, cards, calendars, newsletters, bi-folds, tri-folds etc. The templates also come in different styles within each category. They have boxes and lines for inserting text, images or anything else that is compatible with the design.
These are not static templates; any of the elements can be edited. Once you've found the design that comes closest to the idea you have in mind, you can then adjust it for the content you want to add and the way you want it to look. You could look at it as the starting point for getting a rough idea of what you want to create.
Using the templates in this or other programs can really speed up your work and make everything easier, without necessarily controlling the editing process or what your final template looks like. That's why Microsoft Publisher has become so popular and is able to compete with more professional programs such as QuarkXPress or Adobe InDesign, programs which may be beyond the skill set of many users or prove superfluous for less complex designs.
It's often enough to simply open up a template and adjust images and text in order to get the results and design you are looking for. Sometimes it only takes a few minutes and you're ready to go.