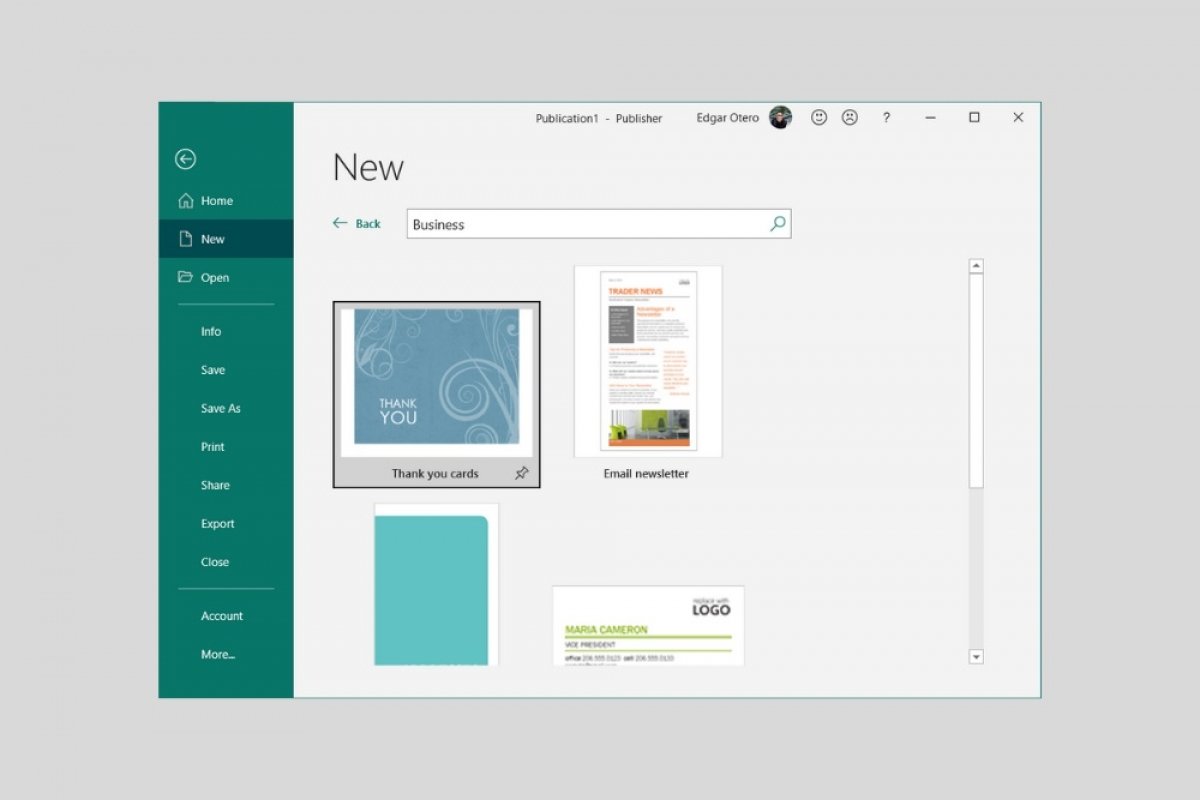 A Microsoft Publisher template is a pre-designed project that includes various objects, such as text or images, and a specific structure. Thanks to the templates, it is much faster to design brochures, magazines, labels, and other publications. Templates can be used as many times as necessary to replicate the same design, even if the content differs from one project to another.
Where can you find Publisher templates? It is possible to download templates from a multitude of Internet sites. Although many are free, some may require an additional fee. In addition to third-party repositories, Microsoft offers a gallery of free templates integrated into the application. Access it from the welcome screen by clicking on More templates.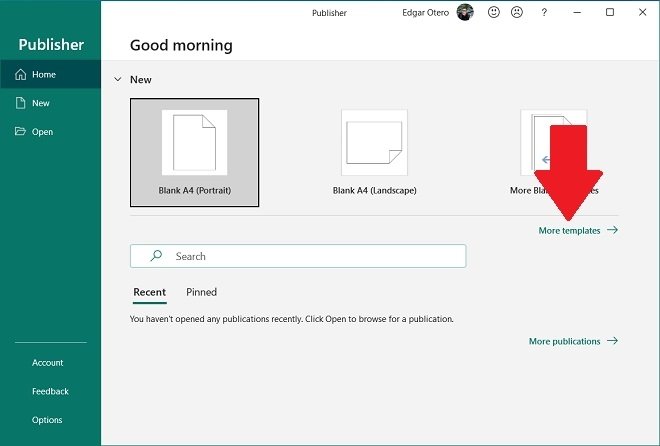 View all templates
Then, select the group that best suits your needs. The templates located in Office prioritize design. On the other hand, those shown in Built-In provide structures that will help you create more targeted publications, such as flyers or brochures.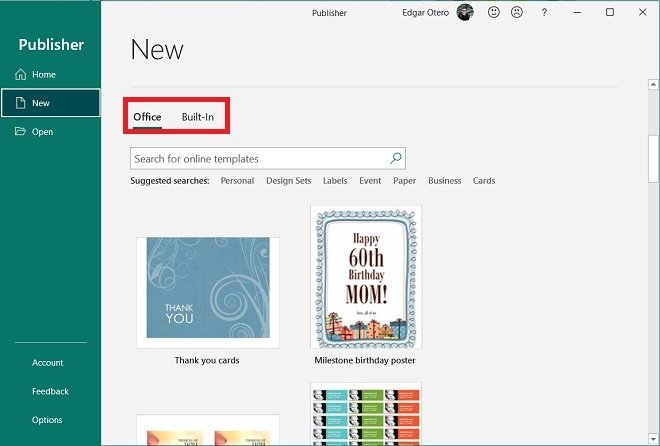 Types of templates
After accessing this last group, browse through the different categories. This way, you will find the most suitable template for your project.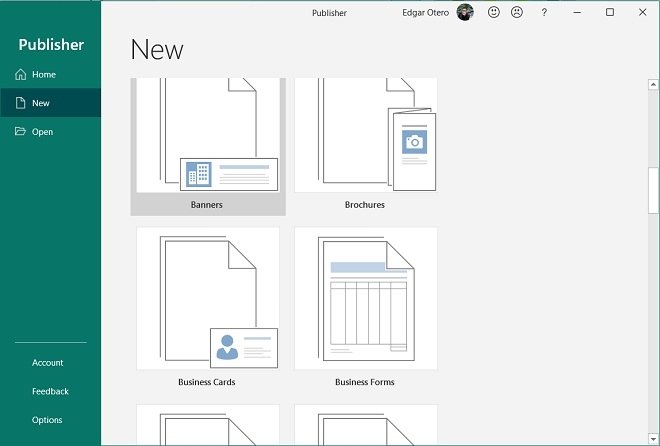 Built-in templates
Publisher also lets users create their own templates. This may be the best option if none of the ones included in the gallery work for you. After designing your publication, open the Save as dialog. In the drop-down next to Save as type, select Publisher Template (*pub).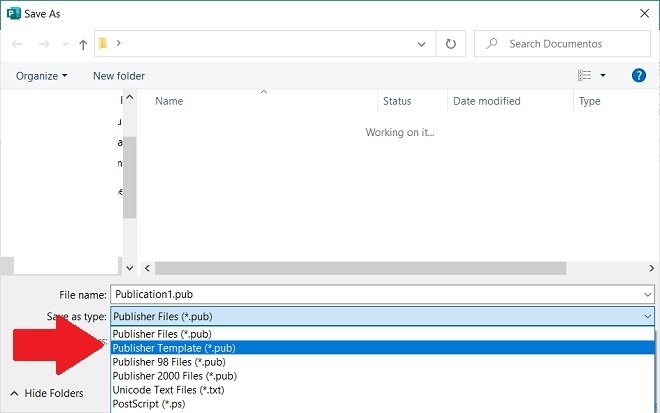 Save file as a template
Once you have your PUB file saved in the storage of your computer, you can use it whenever you want to start a new project with the design you previously created. This way, you will have more time to focus on the content of your publication, leaving composition tasks aside.