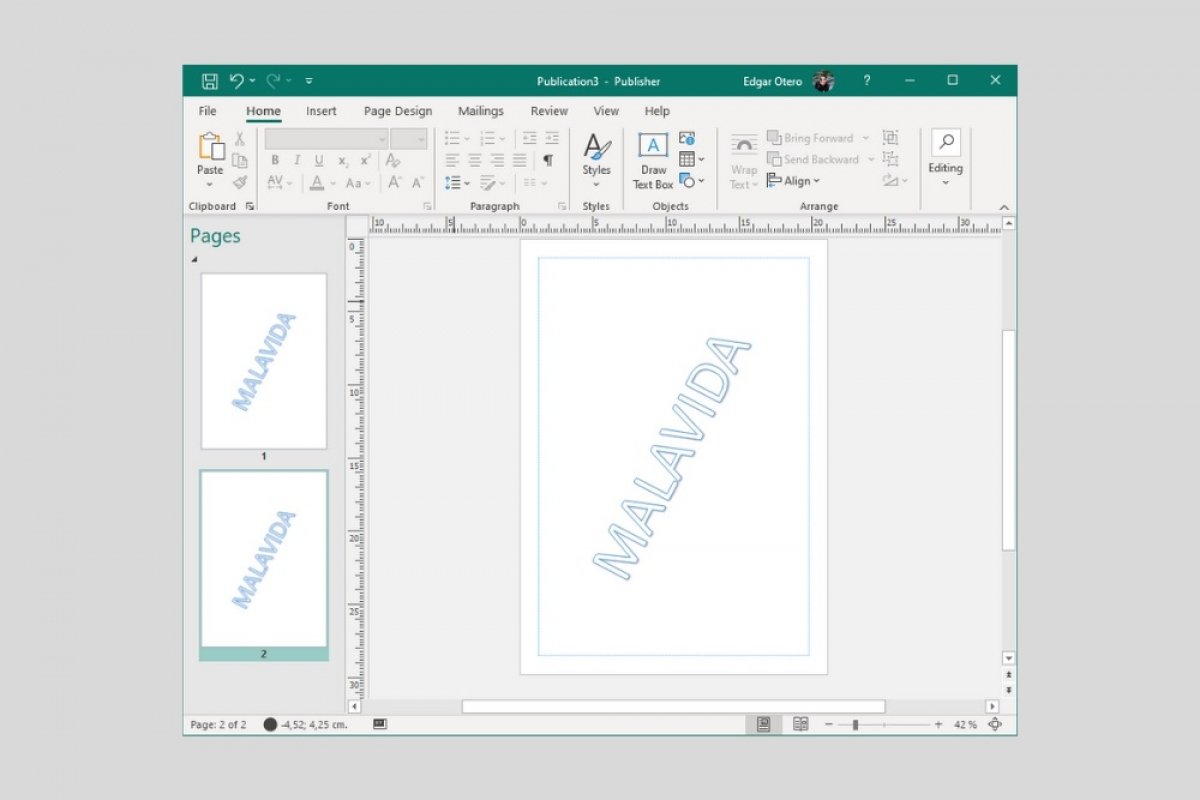 Microsoft Publisher does not have a tool that automatically adds a watermark, as it does in Microsoft Word. However, thanks to its master page function, it is possible to add a master page in a few minutes.
First, go to the Page Design section. There, you will see a button called Master Pages.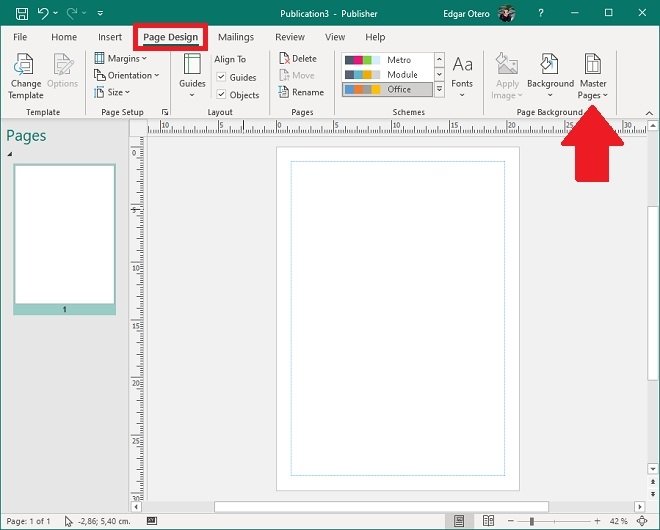 Open the page design
In the pop-up menu, select the Edit Master Pages option. It is also accessible with the keyboard shortcut Control + M.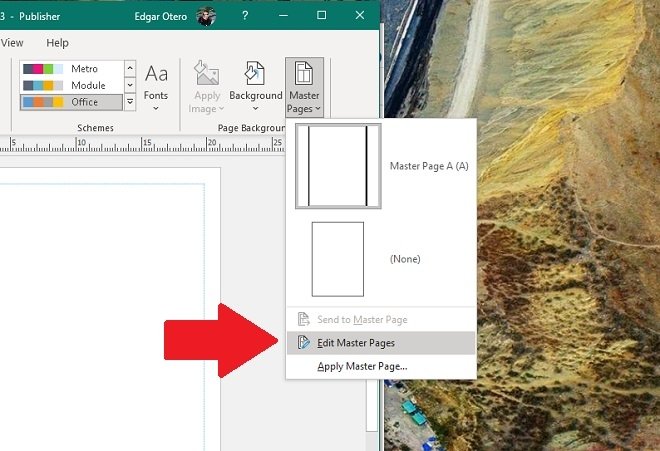 Edit master pages
Immediately, the background of the work area will change color. At this point, you will be editing the master page of the project, which serves as a guide for all the pages of the publication. It is time to add a new text. Do it with the Insert menu, clicking on Draw Text Box.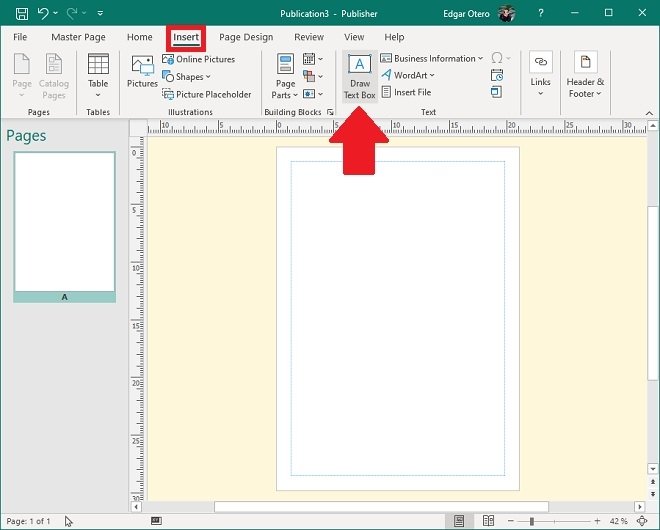 Add a text field
Give it the most suitable look to function as a watermark. For example, it is possible to add transparency or change its orientation. The format that we have applied in our project may serve as a guide. When you are done, go to the Master Page menu and click on Close Master Page.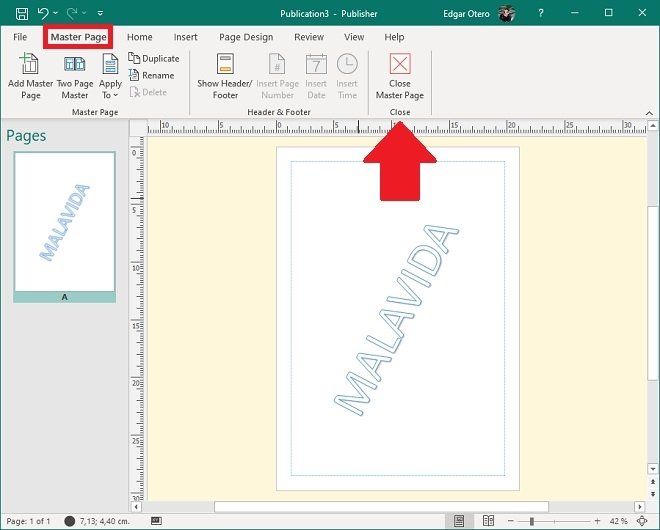 Close the master page
Your watermark will now be visible, but cannot be edited. If you wish to modify it, open the master page edition again and make the appropriate changes. Once you have set up the watermark, it will automatically be added to any new pages you add to your publication.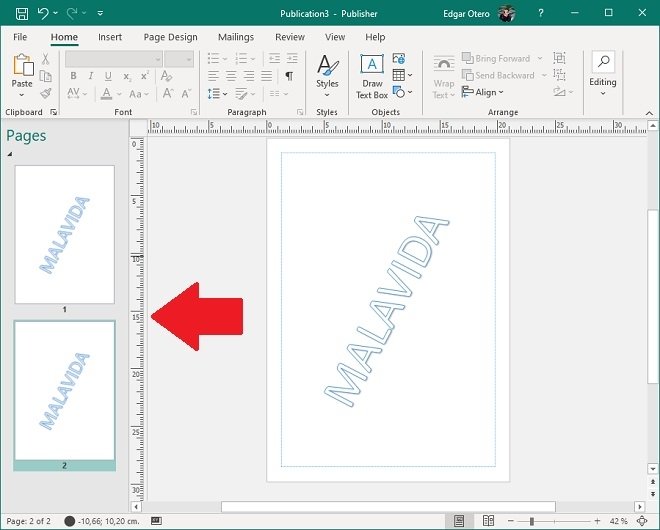 Watermark replicated on a new page
If for any reason, you wish to delete it, access the Edit Master Page section again. Remember that you can use this feature to automatically include objects on all pages of your project, such as images, text, headers, or footnotes.