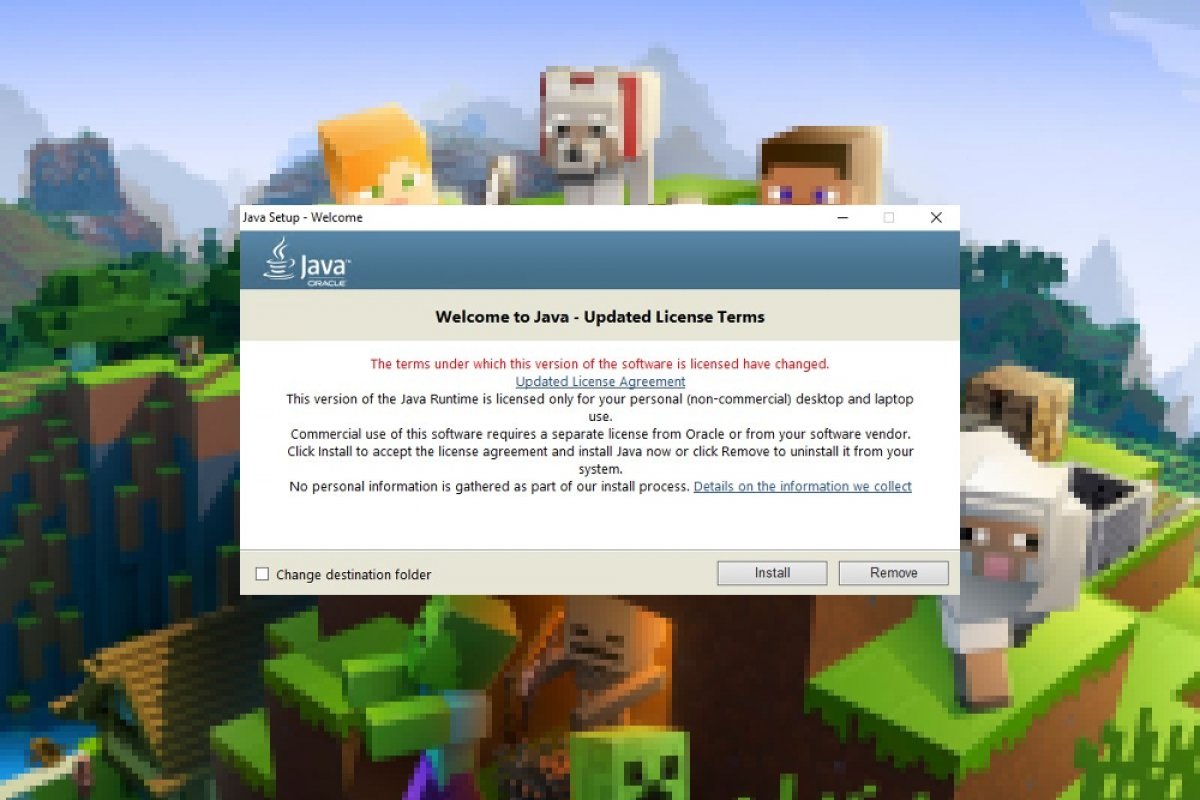 Before you install Minecraft on Windows, make sure you have the latest stable version of Java installed. If that is not the case, you have an old version, or Java has given you grief in the past, you may not be able to run the game. Follow these steps, which are the ones you would follow for any regular software installation:
Step 1: Download the latest version of Java from our website, by clicking the green Download button that you will find both in our Java review and at the end of this tutorial.
Step 2: Once the file has been downloaded, click on the installer that will begin downloading the latest version. At the end of the process, a folder containing the Java.exe file will open. Double click to start the process of decompressing the package.
Step 3: a new window will then appear with the option Install. Click and follow the instructions until the installation is complete. If you have a firewall, you may see an alert message; all you need to do is click on Allow access since it is trusted software.
Step 4: now everything should be correct, and you should be able to run Minecraft without a problem. However, if the game still crashes and a message about a compatibility problem with the graphics card appears on your desktop, try to update the drivers to the latest available version.
Now, with Java installed and drivers updated, you should be able to play Minecraft without a problem.