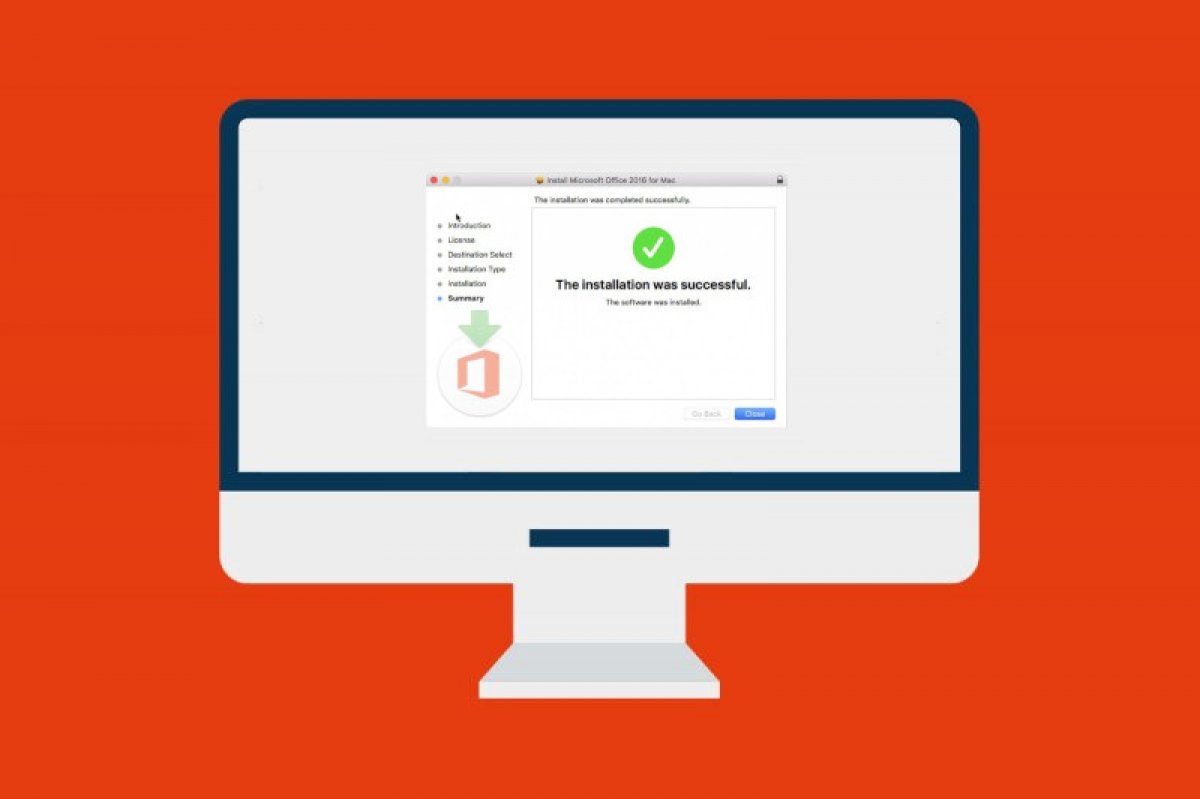 These are the steps to install Office.
Step 1: Download the Office installer for Mac. Click the green Download button at the end of this text, simply follow the instructions on the screen and wait until the download of the PKG file is completed.
Step 2: Look in your download folder for the file and double click on it to execute the installation process. It will start a file verification process that lasts a few seconds.
Step 3: In the Introduction or Welcome screen that appears initially you just have to press the Continue button in the lower right corner.
Step 4: Next you must accept the conditions of the license. When you read them and if you agree, click on Continue in the lower right corner of the screen. A message will be displayed from the top to expressly accept the license. Click on OK
Step 5: Now you can check the total size of the software you are going to install on your hard drive. From here you can modify the installation path by clicking on Change installation location, and even customize the installation by deciding which programs of the suite you want to install exactly, in case you're not interested in all of them. When you have chosen your options, click on Install in the lower right corner.
Step 6: You will see a progress bar. At the beginning of this step and depending on your configuration, you will be asked to enter your password. Wait until all files are copied to the Mac; it will take more or less time depending on the components you decided to install. The Standard installation usually takes several minutes.
Step 7: When the installation is complete you will see a message on the screen confirming the successful installation. Office is installed. Click on Close.
Step 8: If you go to your Applications section you will see all installed Office components. Double click on any of them.
Step 9: Before you start using any Office tool you will see the software news screen. Then you will have to log in with your user account, be it a Microsoft account or a professional or educational account.
Step 10: Once you have logged in, you can start using that Office tool. The rest of the components will be automatically registered.
To uninstall Microsoft Office on Mac:
Step 1: Go to the Applications section using Finder.
Step 2: Select all Office components that you want to delete.
Step 3: Right-click on it and select Move to Trash in the context menu. Another option is to directly drag and drop the selected icons to the trash bin on the lower dock of the operating system.