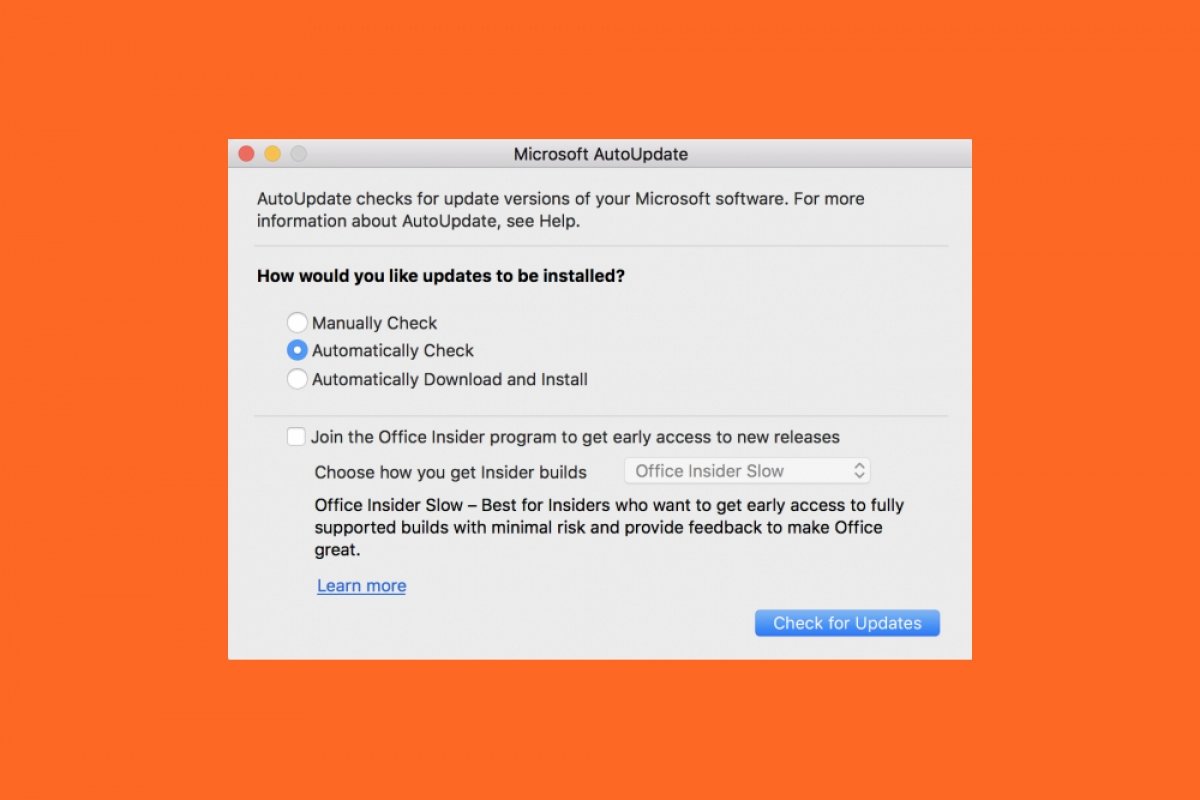 To update your Microsoft Office installation for Mac, of any of the programs that make up the suite, you can do several things:
The simplest solution is to open any of the programs of the suite and go to the option that you will find in menu Help > Check for updates. The software will connect to Microsoft servers to check for new available versions. If there are any it will ask you how you want to install them; you simply have to tell it to download and install them automatically. If there is more detailed information about the update, it will be shown through a web link.
Your second option is to visit our page dedicated to Office 2016 for Mac, where we always offer the most updated version of the software. All you have to do is check the version number of your installed software and compare it with the version number of the software we offer for download. If your version is lower it indicates clearly that it is outdated, so you only have to click on the green Download button you will find below and follow the instructions on the screen.
Having the software always updated to the latest version is the most effective method to get the latest security improvements and revisions. On the other hand, if you want to go a step ahead, you can subscribe to the Office Insider program where you will receive the updates before the rest of users so you can test the latest versions prior to its final release, helping Microsoft in its optimization tasks.