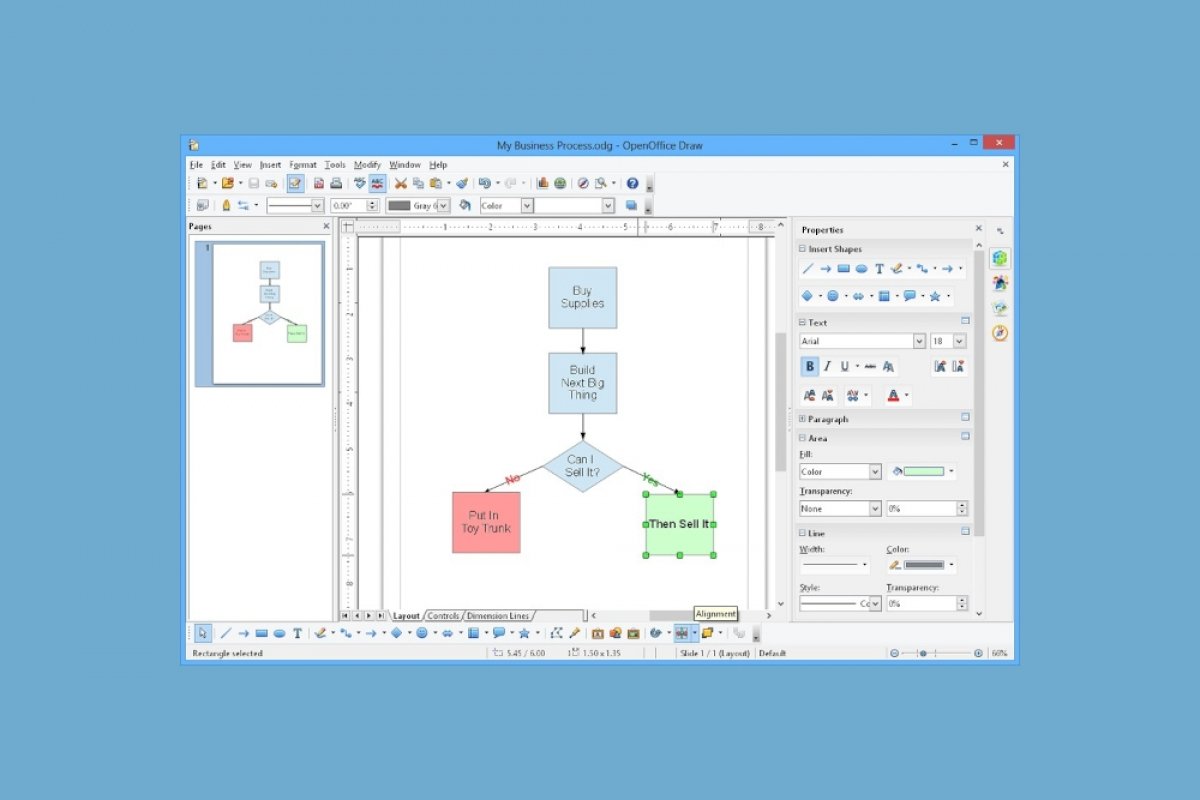 It's the program included within the office suite Apache OpenOffice that can be used to create and edit vectorial graphics and diagrams. It's an open-source tool that can be distributed freely and that's comparable to Microsoft Visio, available in the Office suite developed by the guys at Redmond.
Its purpose is to provide the user with the instruments necessary to create graphics and diagrams with a technical or professional profile. It comes along with all the tools necessary to communicate by means of graphics and charts, and allows us to design pages with dimensions of up to 3 meters x 3 meters.
By means of Open Clip Art Library, it also comes along with a wide range of resources to enrich every single one of our projects, such as galleries of flags, icons, symbols or posters that can be used with total freedom for any project. They can be used totally free of charge.
It comes along with the following functions and features:
Compatible with the popular vectorial graphics format SVG, considered a standard.
Import and export graphics in the main formats: BMP, JPEG, GIF, PNG, TIFF…
Possibility to create Flash versions of the projects.
Its own photo gallery available for user to be used freely in any kind of project.
Wide range of possibilities when it comes to handling objects, rotating them in two or three dimensions. It comes along with a 3D controller for these purposes.
Export in PDF format and also in OpenDocument format, based on XML, so it can be opened with any compatible program.
Great flexibility in the use of connectors to simplify the construction of drawings that adapt the result to the user's ideas.