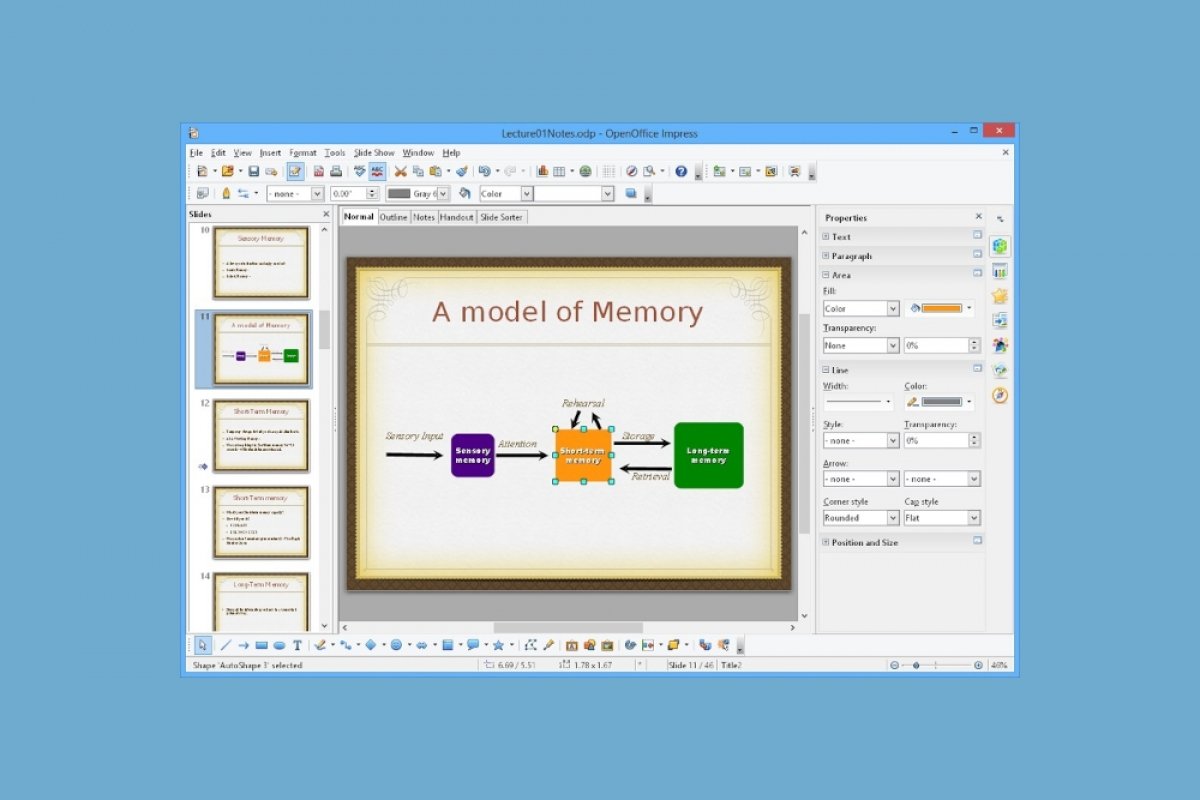 It's a program to design presentations similar to Microsoft's PowerPoint, and is included within the office suite Apache OpenOffice. These presentations are carried out as slides and they support the addition of multimedia elements such as animations, images or audio that can help to enrich the slideshow's contents.
The presentations are compatible with those of Microsoft's own suite and it offers us certain advantages such as the possibility to export the presentations in SWF format so that they can be opened with Adobe Flash Player. Furthermore, its users can also make use of the Open Clip Art Library, a huge gallery of graphical resources that can be inserted into any of our projects totally free of charge.
Its interface is similar to that of PowerPoint. In other words, we'll find an upper toolbar, a side bar on the left-hand-side where we can view the program of our work, and a central workspace where can edit the slide that we're currently working on.
These are its main features:
Wide range of views: drawing, schematic, slides, notes, and multipanel. The idea is to cover the needs of all presentations and audiences.
Compatible with multiple monitors.
Support for Presenter Console that provides the presenter with complementary data such as notes about the contents or the presentation time.
Different tools for drawings and the creation of diagrams.
Presentations saved in OpenDocument format, based on XML.
Option to create presentations in Adobe Flash's own SWF format.
Possibility to export presentations in PDF format.
Compatibility with Microsoft's proprietary formats.
Comes along with a huge repository of templates, images, and other graphical elements provided by OpenOffice and that can be applied to the design of any presentation.