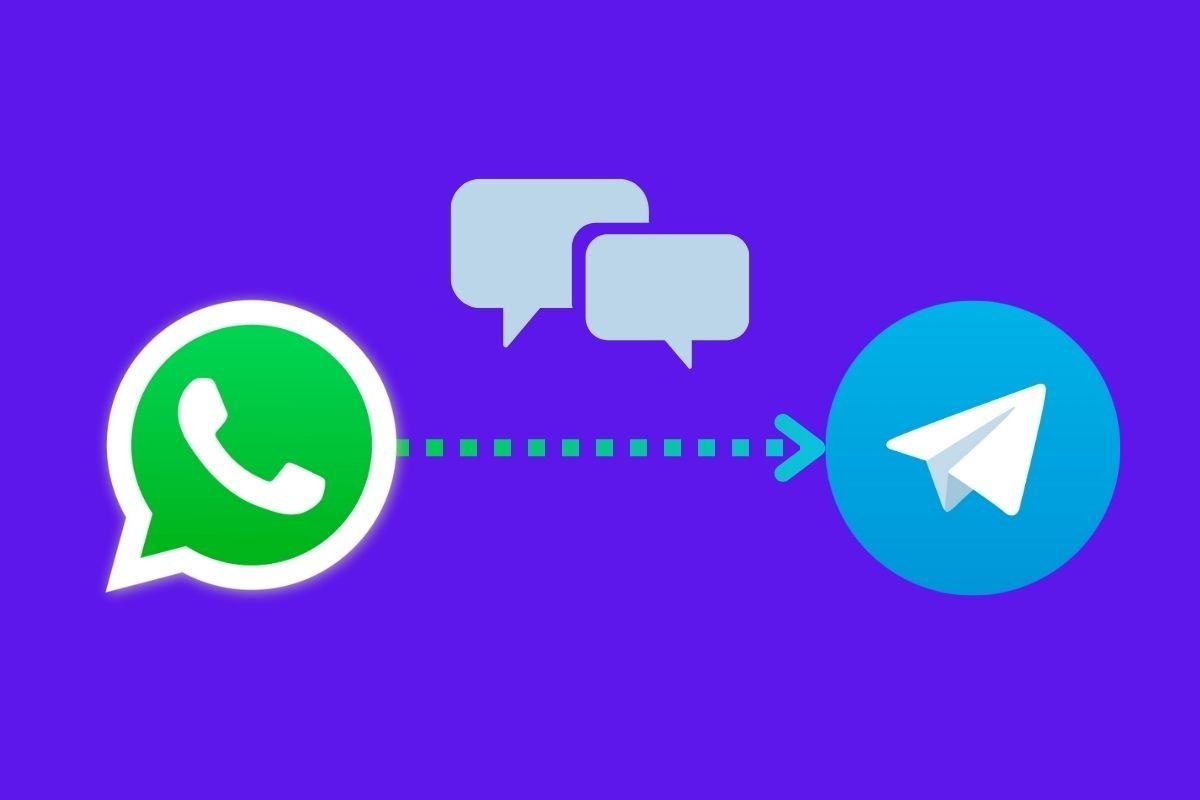 Telegram keeps getting bigger and bigger. Many users have started using this platform to access channels and chat with their contacts. If you have decided to switch to Telegram, you probably want to keep the content of your chats. Is it possible? Yes, and in Malavida, we will tell you how to do it simply.
The first step is to enter the conversation you wish to export.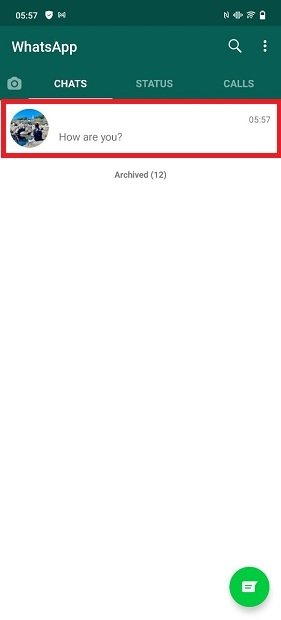 Open a chat
Next, open the chat options by tapping on the three vertical dots in the upper right corner.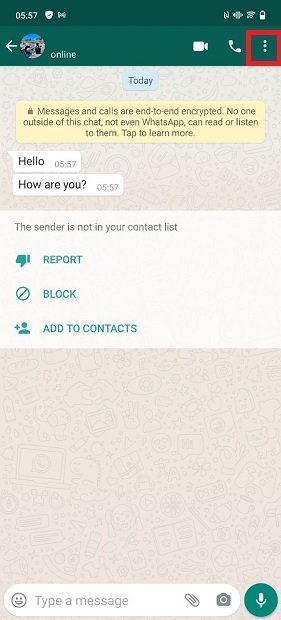 Chat menu
In the context menu, tap on More to see some additional options.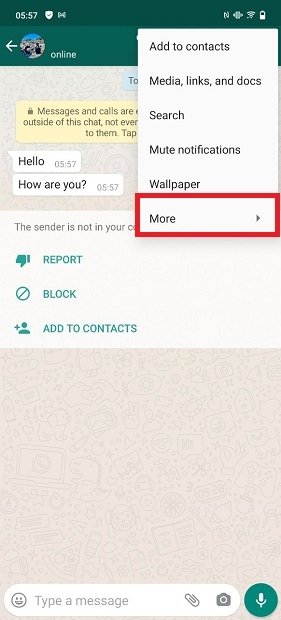 More chat options
Tap on Export to extract the content of the conversation.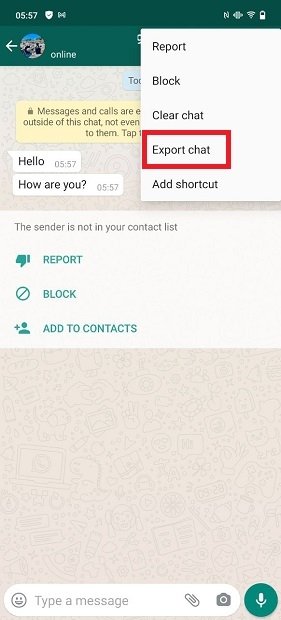 Export the chat
In the menu for sharing content on Android, select Telegram.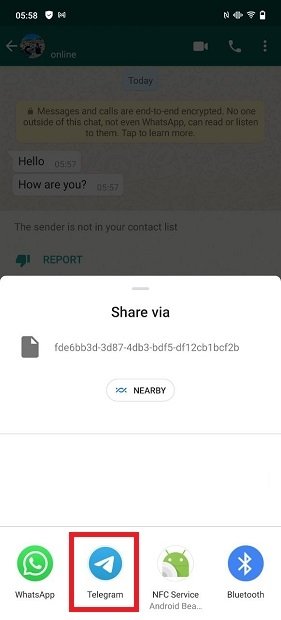 Send the chat to Telegram
Immediately, the list of conversations you have in Telegram will appear on the screen. You must select the one where you want to import the content. If you cannot find it, use the magnifying glass to search for it.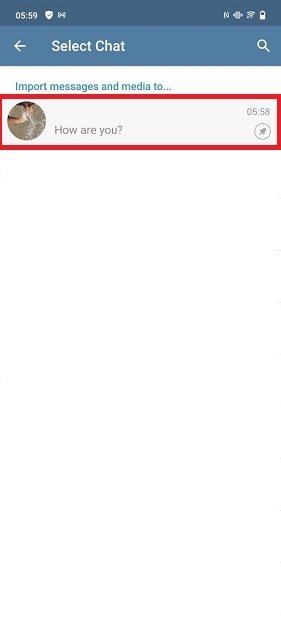 Select destination chat
In the pop-up dialog, tap Import to start the import process.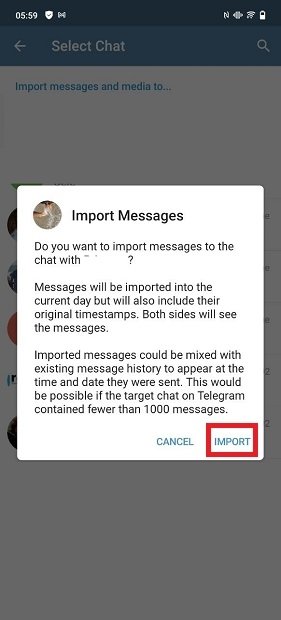 Import the chat
Finally, the messages will have been imported into Telegram. If everything worked, you will receive a message similar to the one you see in the following screenshot. Just use the Done button to continue.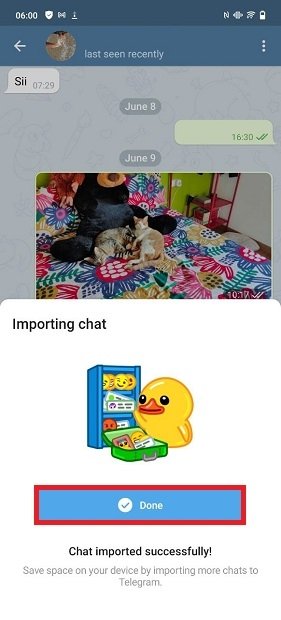 Process completed
It is important to keep in mind some aspects of this import process. First of all, it is possible to send WhatsApp messages to any conversation. Therefore, make sure that you perform this process with the same contact of origin. Otherwise, you will end up sending content to the wrong person.
Secondly, the messages retain the date and time. They will not necessarily appear at the end of the conversation. In fact, they will be placed in the correct place according to the chronology of the message history.
Finally, you should know that, in addition to messages, images and videos are also exported. In this way, the Telegram conversation will also contain the multimedia resources you sent via WhatsApp.