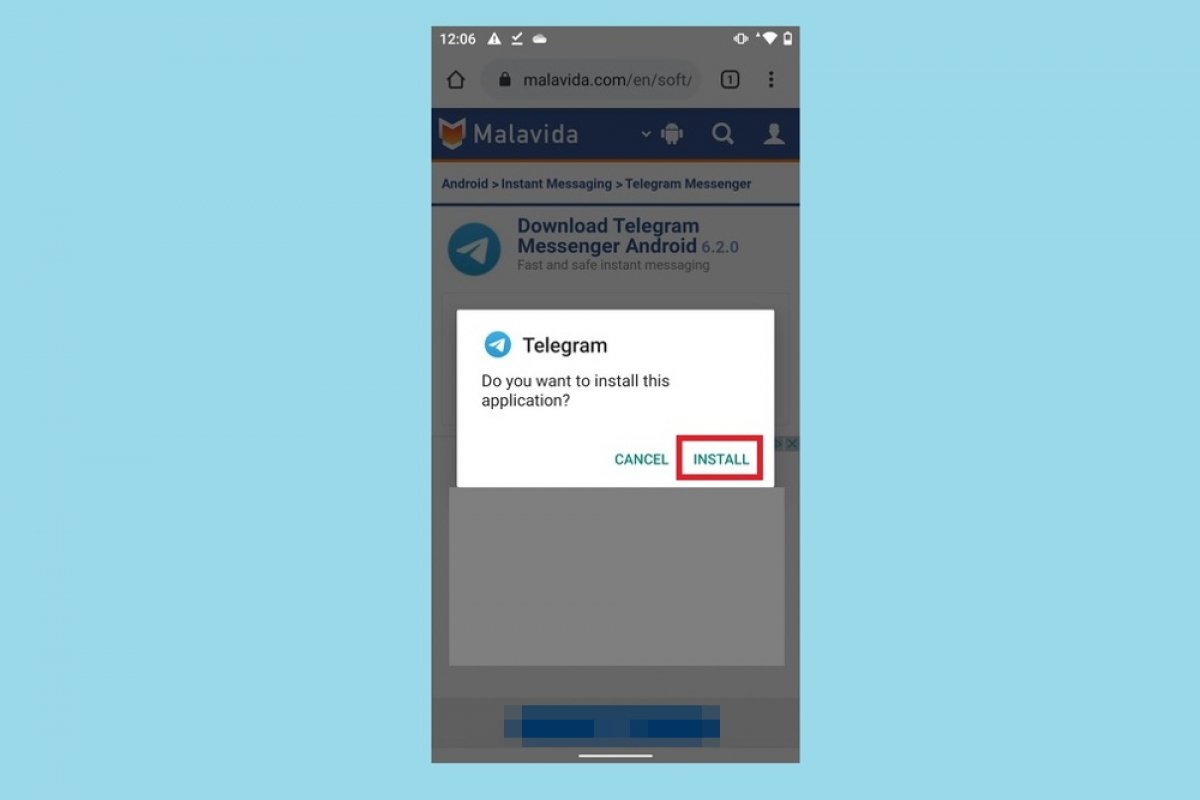 Telegram offers several features that make it an interesting alternative to the competition. Installing the official Telegram user is very simple. In fact, this process is no different from any other installation we do on our device. Let us tell you how to have Telegram on your phone and, in case you do not need it anymore, how to uninstall this application.
How to install Telegram from Malavida
The first step is to access the Telegram download page in Malavida. To do this, use the Download button on this page. Then, tap on Download again.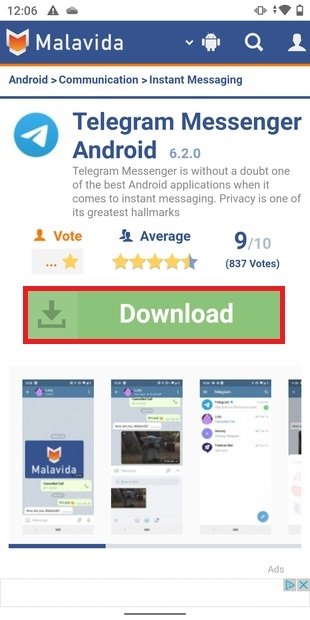 Telegram download page on Malavida
Now, start the download with the Download button.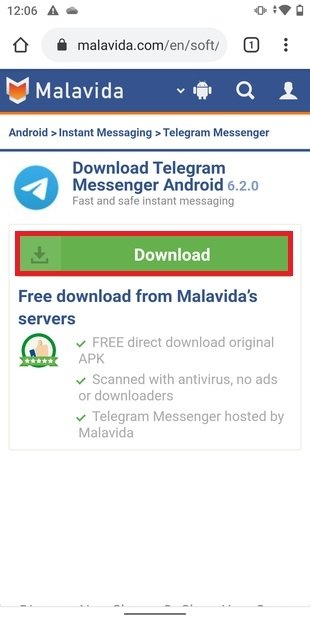 Downloading Telegram from Malavida
Once you have downloaded the installation or APK file, tap on Open to open it.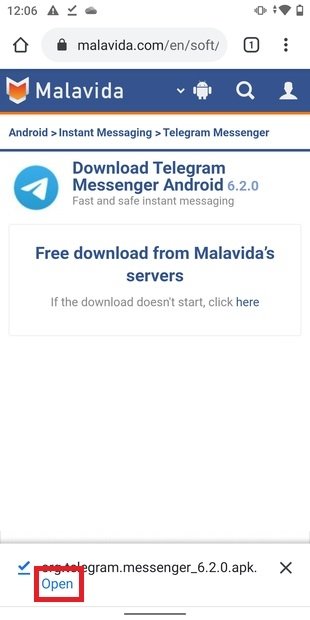 Opening the Telegram APK
In the pop-up window, tap Install to start the installation.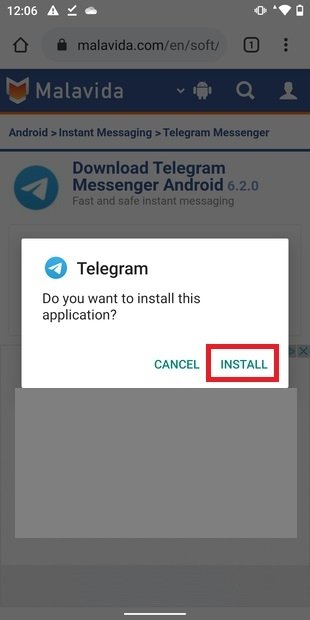 Installing Telegram
Once the process is completed, you will receive the message App installed. Tap on Open to open the application.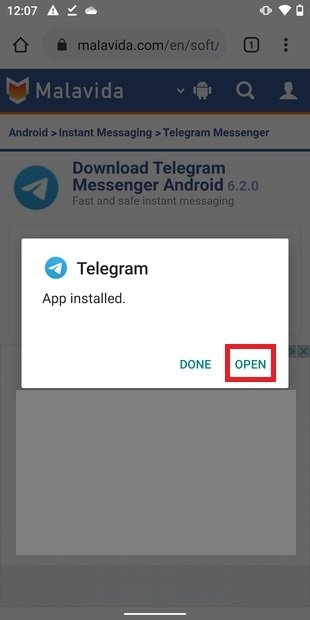 Opening Telegram once installed
How to install Telegram from Google Play
Alternatively, you can download Telegram from Google Play. To do this, open the Google App Store and tap on the search bar.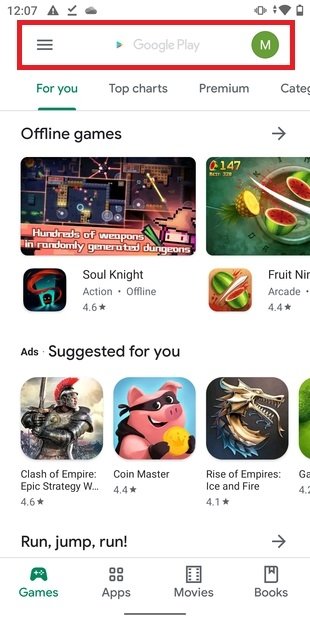 Search bar in Google Play
Write Telegram and choose the first option.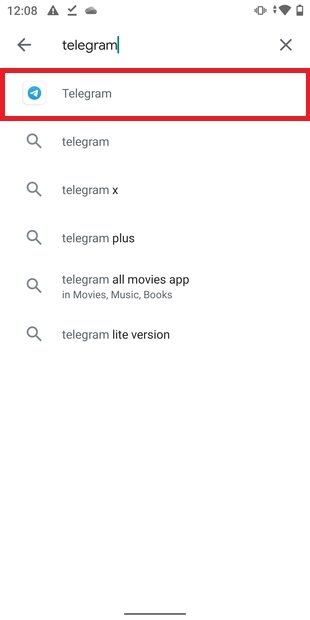 Search results
Once you are in the Telegram tab, tap on Install.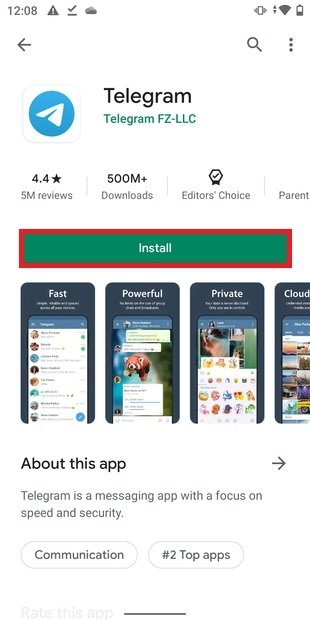 Installing Telegram from Google Play
Once this process is done, you can open the application by tapping on Open.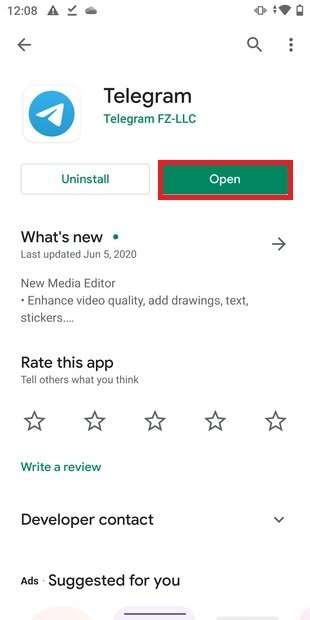 Open Telegram once installed
This way, you will have Telegram installed in your device and ready to be used.
How to uninstall Telegram
You can completely remove Telegram from your phone very simply. It is important to clarify that by uninstalling the app, we do not delete our account. If you just want to delete Telegram, follow the steps below.
First, look for the app icon in the application box. Long press on it and, in the pop-up menu, tap on App info.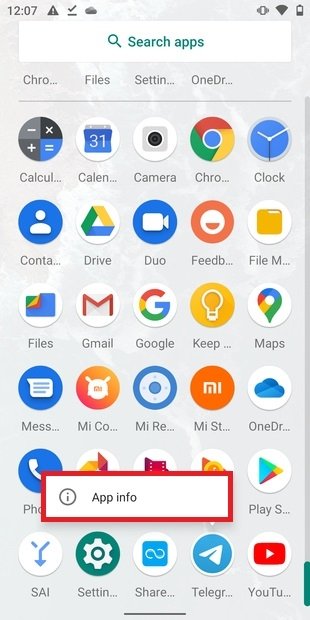 App info
Once this is done, on the next screen, you can tap on Uninstall to start the uninstall.
Uninstall button
In the next window, tap on OK to confirm that you want to remove the app.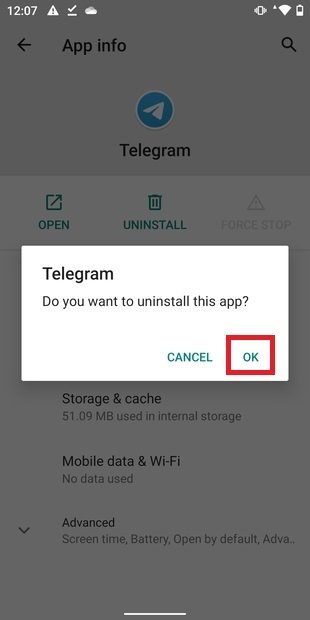 Confirm the uninstallation
When the process is over, Telegram will have disappeared from your smartphone.