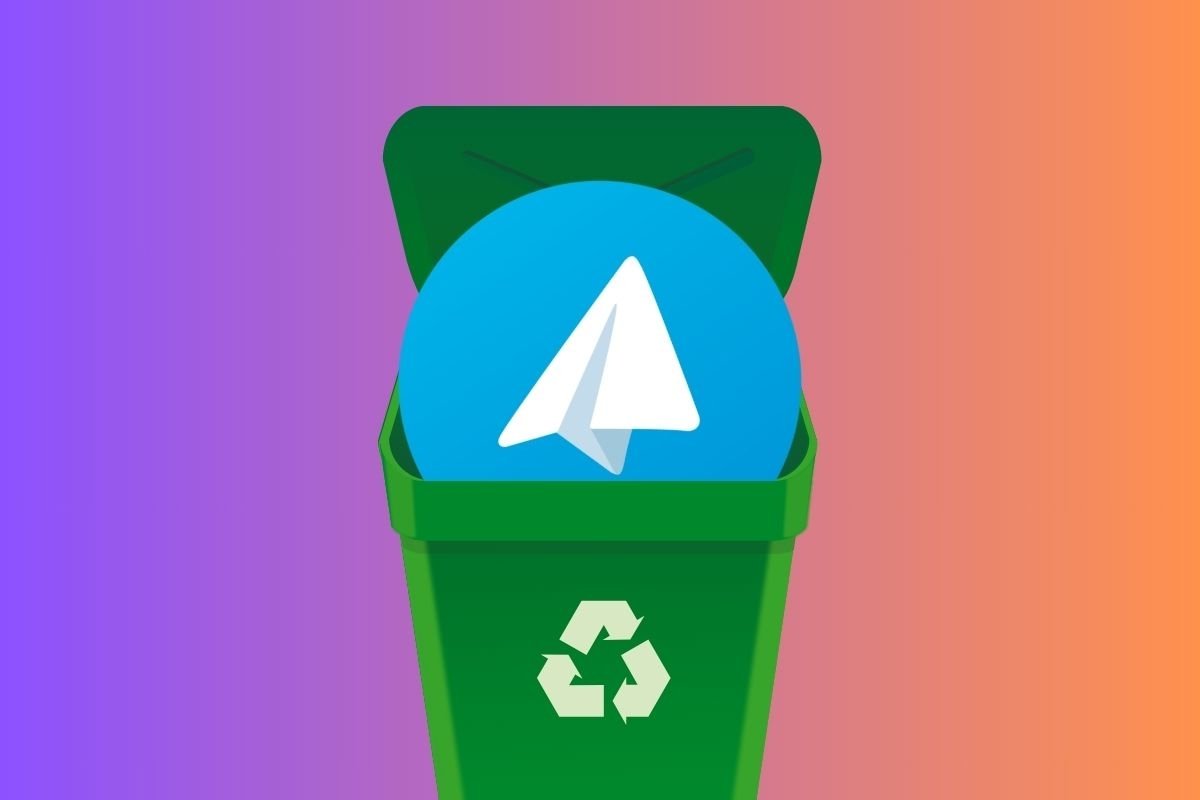 If you want to delete your Telegram account, it is not enough to uninstall the application. This would only remove the app from your phone and you would no longer receive notifications. However, your user would still be active. There are two options for deleting your account.
Schedule the deactivation of your Telegram account
If you stop using Telegram, the service itself can automatically delete your account. Thus, after a certain time, if you do not connect again, your user will be completely deleted.
To adjust the time to elapse, open the side menu, and select Settings.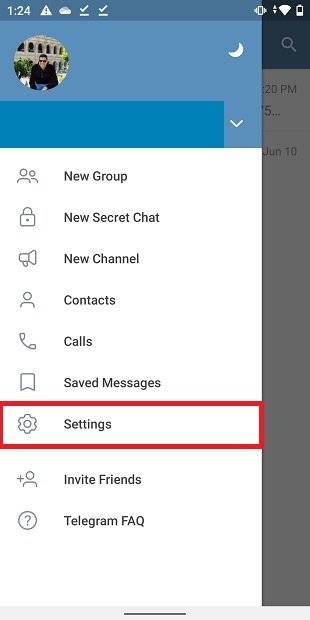 Open Telegram's settings
Then, look for the Privacy and Security option and tap on it.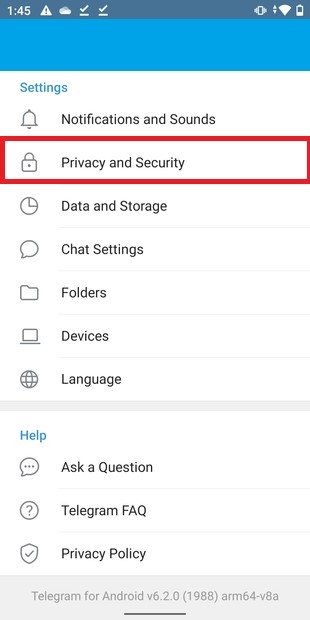 Privacy and security section
Scroll down until you find the Advanced section. The second option, Delete my account if away for, lets you set the time that Telegram will wait before your account is deleted.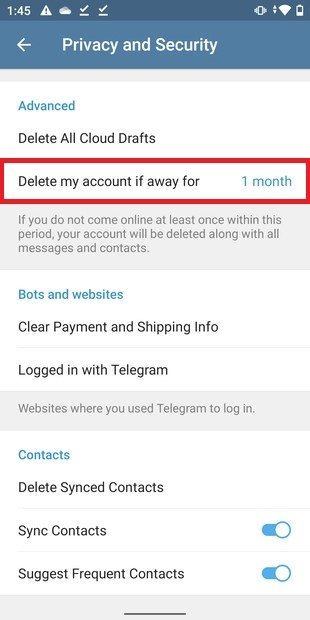 Schedule the account deletion
You can choose between 1, 3, 6, or 12 months.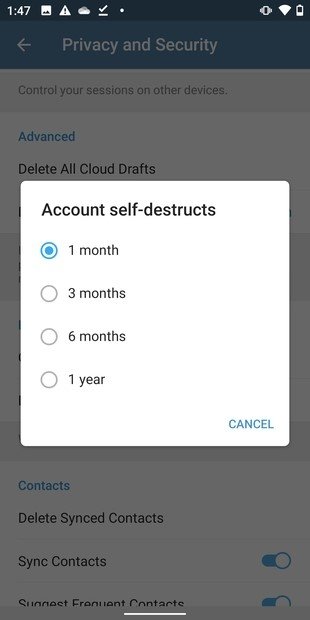 Time away to delete the account
If you do not use Telegram again after that time, your account will no longer be active.
Delete your Telegram account immediately
If you want to completely delete your account immediately, open your browser and go to https://telegram.org/deactivate. Write down the phone number you use with your Telegram account. You must do so in an international format, including your country code.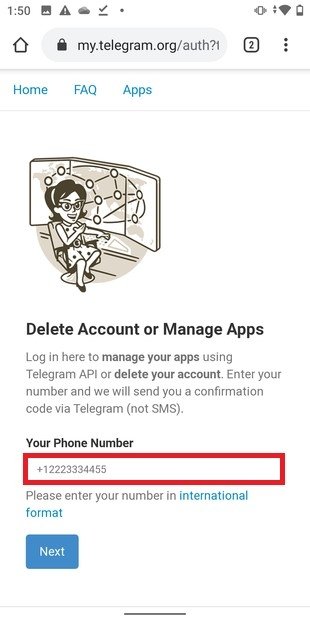 Account removal page
Telegram will send a confirmation code that you must enter to log in. Enter it in the text field below.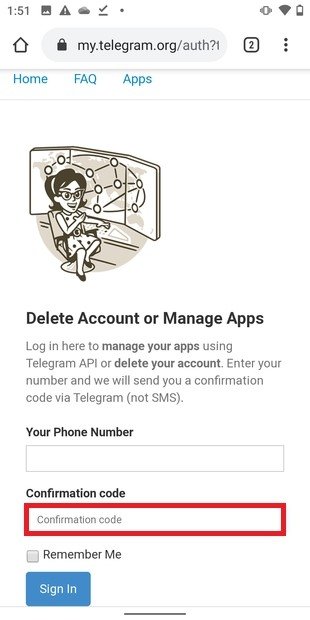 Enter the verification code
Finally, tap on Delete account to completely delete your account.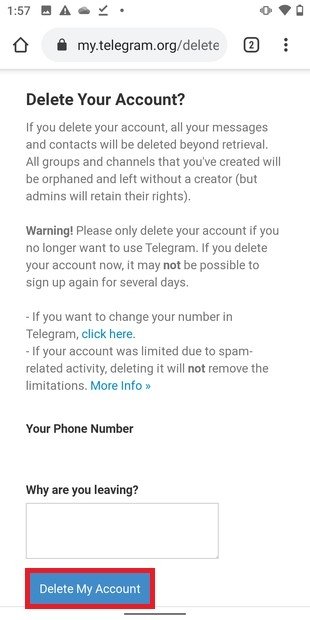 Confirm the deletion of the Telegram account
Before you delete your account, remember to make a backup of all the files you have received or sent. After deactivation, it will no longer be possible to retrieve them.