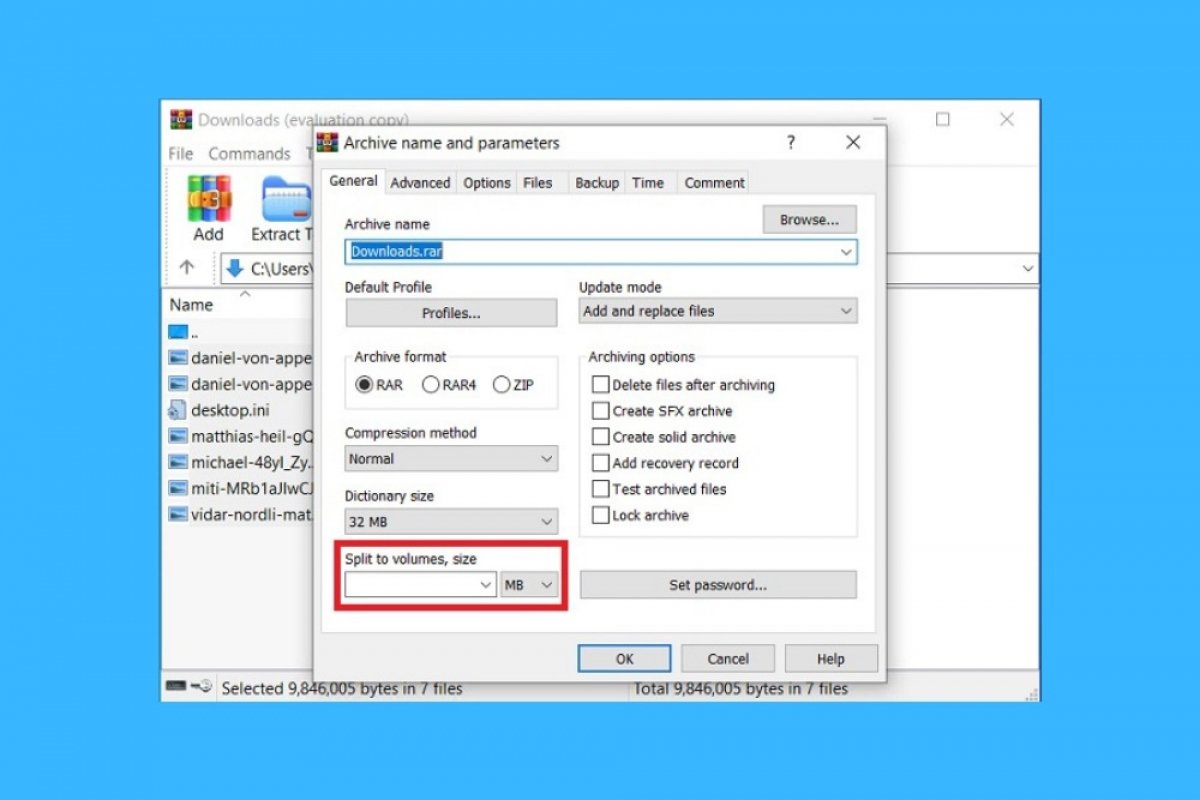 WinRAR helps you group, and then, divide several files into different volumes. You can also use this method to split a single file. To start, select the documents you want to add to the RAR compressed folder and click Add.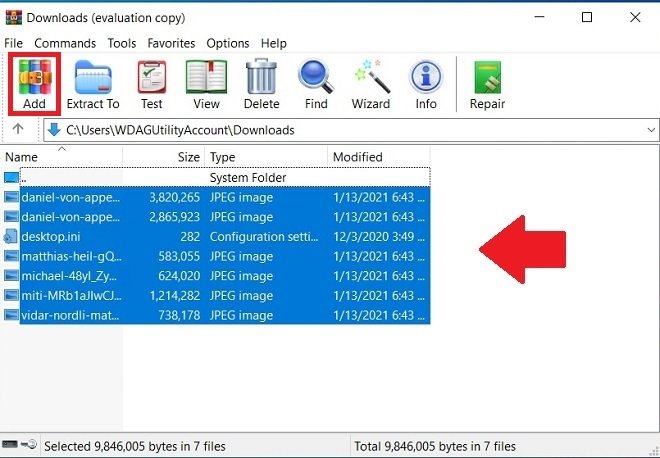 Choose files to add to the compressed folder
In the pop-up window, specify a name for the resulting file and place it in the directory of your choice Use the Browse button to navigate the file system more easily.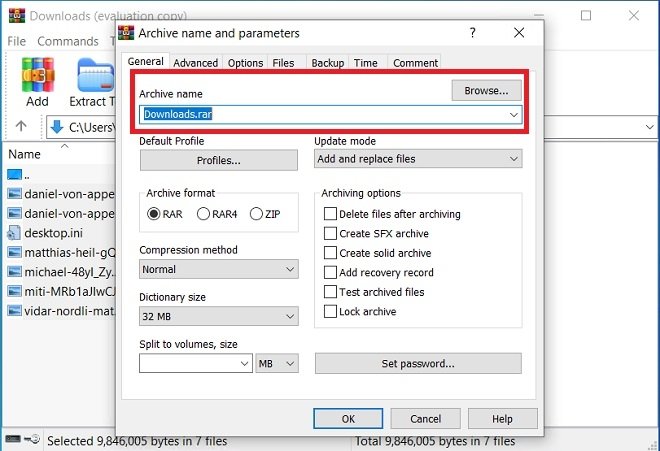 Choose the path and destination of the RAR file
Choose the format. Although you can use the RAR format to split files, WinRAR also lets you do it in ZIP format. Today, the latter is more popular and offers better compatibility.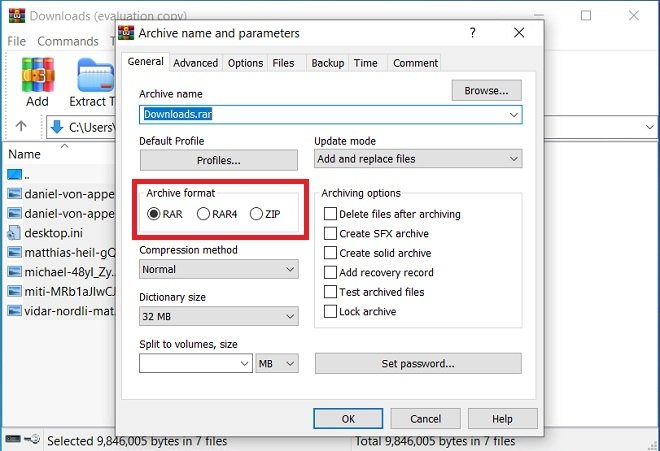 Specify the file's final format
Specify the size of each part. To do this, use one of the suggested values, choosing them from the drop-down menu located in Split to volumes. Also, you can enter the value you prefer manually.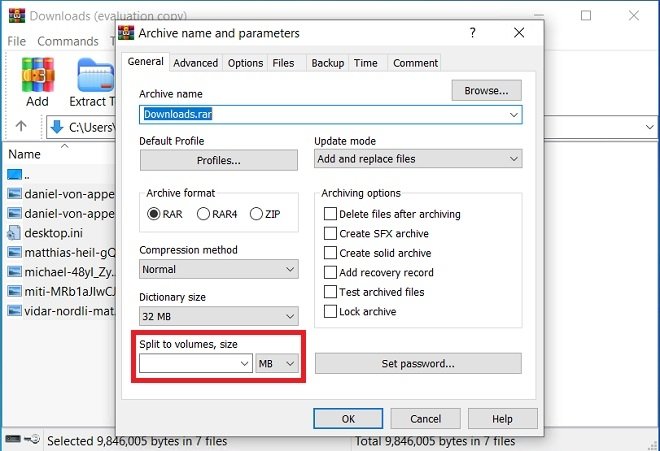 Select the division by volumes
Remember that it is necessary to tell WinRAR the unit of the entered value. Click on the list located on the right side of this section and specify whether you are referring to Bytes, KB, MB, or GB.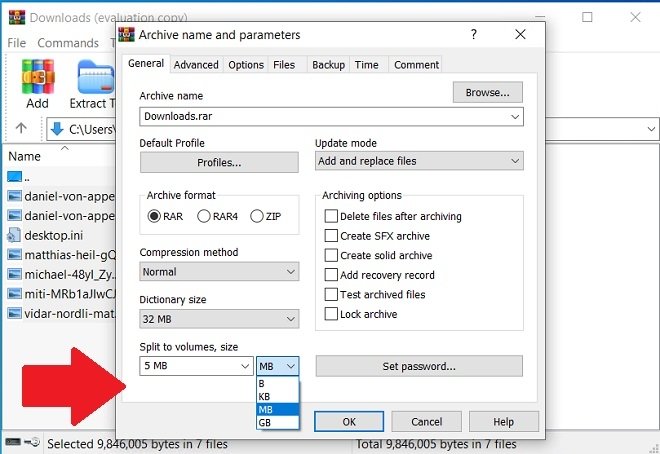 Modify the division values
Finally, use the OK button to start the process.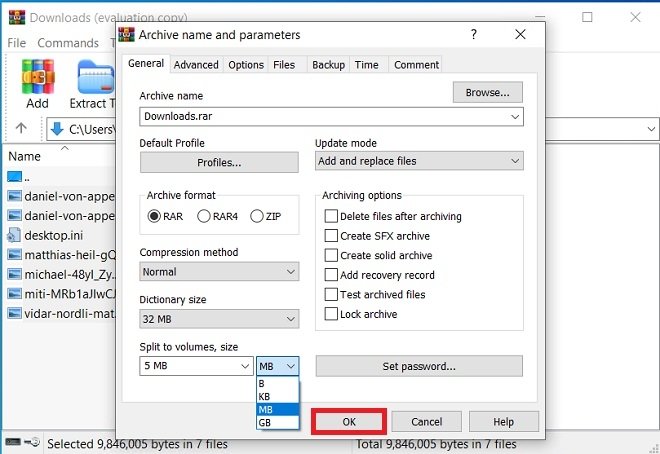 End the process
Now, go to the file explorer, navigate to the directory you indicated, and check that the split has been correctly applied. WinRAR will create the necessary volumes, all of them with the same size except the last one, to split the file or files you selected.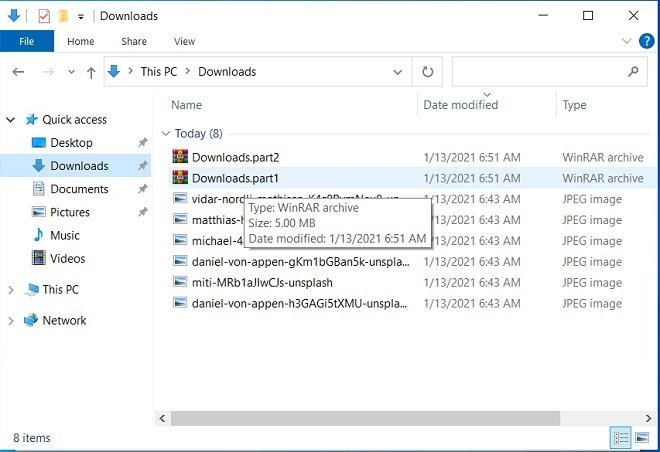 Result of the division
Although we have started this process from the application, remember you can also use the integration of WinRAR with the file browser to launch it. To do so, just select the documents you want to compress, and, by right-clicking, choose to Add to archive.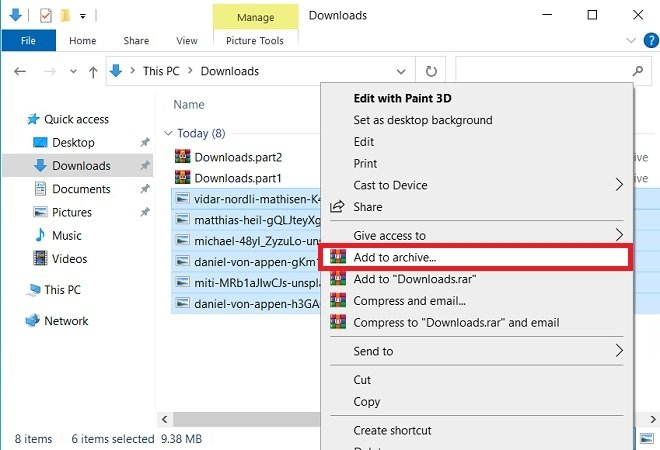 Do the same process from the file explorer
Then, you must follow the same steps that we have detailed in this article.