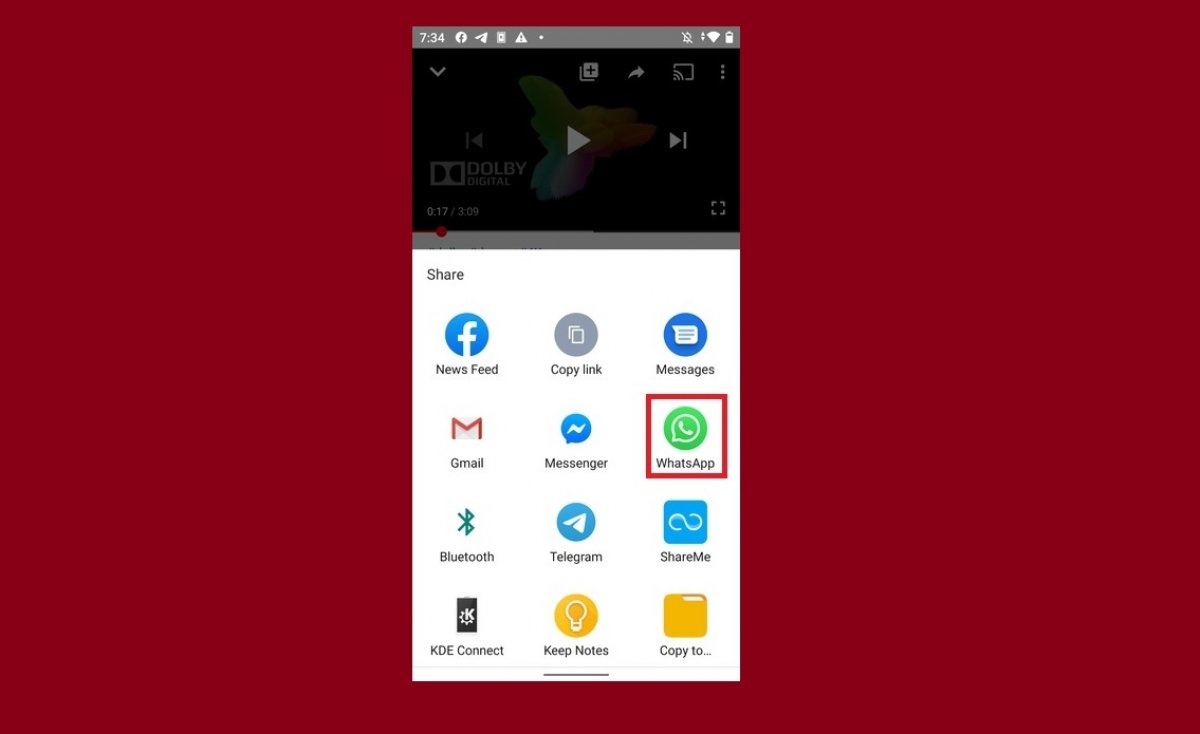 The official YouTube application for Android offers us how to share videos on chat and instant messaging applications of the likes of WhatsApp Messenger. To carry out this action, we simply have to do the following during the playback:
Step 1: tap the video to display different options on our screen.
Step 2: in the upper right corner there's an arrow-shaped button that you have to click on.
Step 3: a menu will drop down with the contacts and applications that we can share the video with. Search for the WhatsApp icon to share it on this app (the menu might even offer you some of your most common WhatsApp contacts on top just in case you want to send it to any of them).
Step 4: choose the contact, contacts, group or groups where you want to share the video and press Send.
But there's really no need to play the video to be able to share it as you can also do so from the search results:
Step 1: once you've found the video that you want to share, click on the button with the three vertical dots on the right hand side.
Step 2: a tiny options menu will drop down with a Share option.
Step 3: click on this button and follow the previous procedure. In other words, search for WhatsApp amongst the applications available to then send it to those contacts or groups with whom you want to share the video in question.
As you can see, it's a fast and simple process that only lacks the option to be able to send video batches.