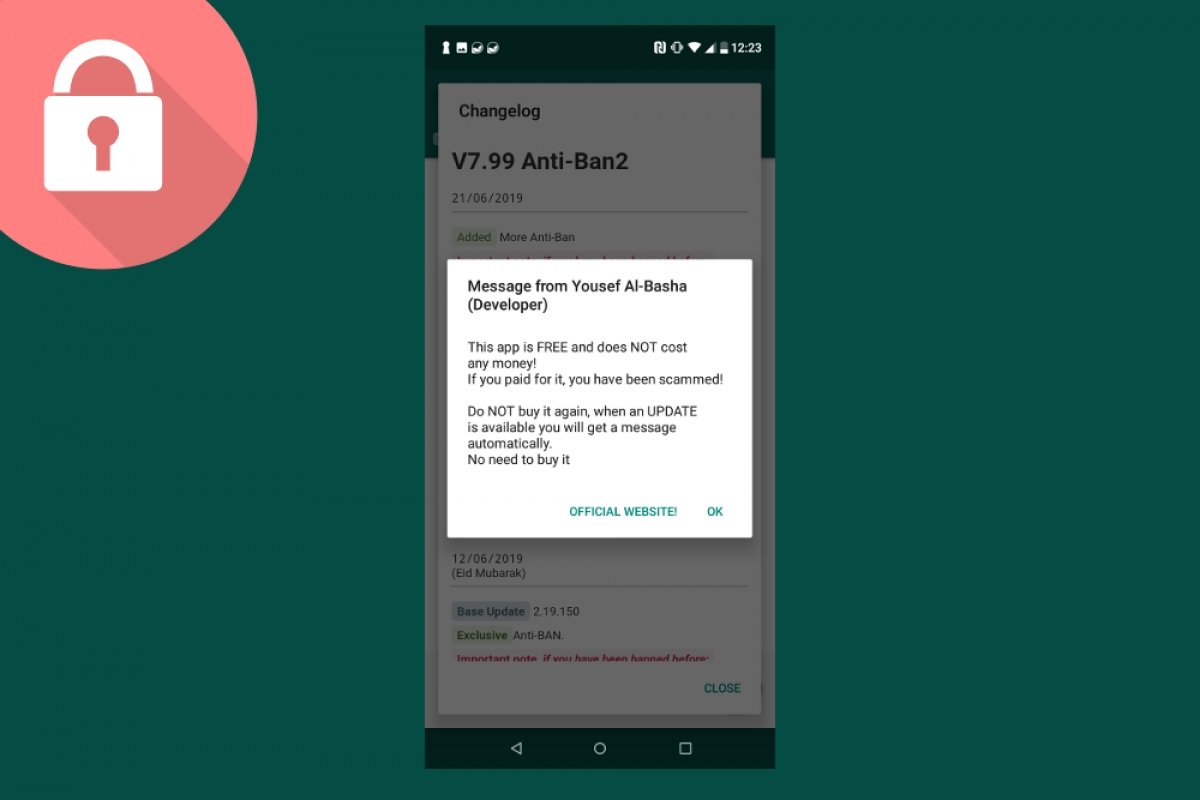 YOWhatsApp is safe, at least we're not aware of any issues that could prove otherwise. For the time being, there's no news about this application containing malware or any other behavior relative to the breach of the users' privacy. However, that doesn't mean that we can be 100% sure. In fact, we can't be completely sure about any software development.
To start off, we have to bear in mind that the development is based on the official WhatsApp version, an application that doesn't distribute malware but that on some occasions has been under the eye for not fully guaranteeing the privacy of the communications between users.
We also have to bear in mind that we're talking about an app that's a MOD and that could have been modified in order to send all our personal details to its own servers… but there's no need to worry because that could be done by any app you downloading.
All in all, you can use YOWhatsApp without any kind of problem: your smartphone isn't going to explode and nobody from the Russian mafia is going to come knocking on your front door.
However, as you also know, this app isn't available on Google Play because it goes against the distribution rules set out by this marketplace for anyone who wants to upload their software. Basically because, as we said before, it's a mod developed upon WhatsApp without a license or authorization on behalf of WhatsApp Inc. Google Play comes along with a system that detects malware in the apps it offers, guaranteeing their safety. Downloading the APK from dubious sites (which is not the case of Malavida), can have consequences.